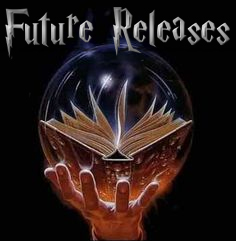 Here's a look at some of the new book releases we're looking forward to in March:
March 7th
Goodbye Days by Jeff Zentner — Carver Briggs never thought a simple text would cause a fatal crash, killing his three best friends, Mars, Eli, and Blake. But now Carver can't stop blaming himself for the accident and even worse, a powerful judge is pressuring the district attorney to open up a criminal investigation. "The story builds suspense while developing not only empathetic but also multidimensional characters…the result is an absorbing effort with emotional and psychological integrity" (Booklist starred review).
The Inexplicable Logic of My Life by Benjamin Alire Saenz — Sal used to know his place with his adoptive gay father, their loving Mexican American family, and his best friend, Samantha. But it's senior year, and suddenly Sal is throwing punches, questioning everything, and realizing he no longer knows himself. "[Saenz] offers another stellar, gentle look into the emotional lives of teens on the cusp of adulthood" (Kirkus starred review).
Max by Sarah Cohen-Scali — Nazi Germany. 1936. In the Lebensborn program, carefully selected German women are recruited by the Nazis to give birth to new members of the Aryan race. Inside one of these women is Max, literally counting the minutes until he is born and he can fulfill his destiny as the perfect Aryan specimen. "A heartrending portrait of unlikely friendship and fierce defiance, and an impeccably researched glimpse into a deeply disturbing point in history" (Booklist starred review).
The Other F-Word by Natasha Friend — Milo has two great moms, but he's never known what it's like to have a dad. When Milo's doctor suggests asking his biological father to undergo genetic testing to shed some light on Milo's extreme allergies, he realizes this is a golden opportunity to find the man he's always wondered about. "With convincing dialogue, multidimensional characters (including the adults), and a timely topic, this compelling story movingly proves that there are no stereotypes when it comes to family" (Booklist starred review).
Traitor To The Throne by Alwyn Hamilton — In Rebel of the Sands, gunslinger Amani al'Hiza fled her dead-end hometown on the back of a mythical horse with the mysterious foreigner Jin, seeking only her own freedom. Now she's fighting to liberate the entire desert nation of Miraji from a bloodthirsty sultan who slew his own father to capture the throne. "Palace intrigue, military stratagems, even cosmic powers can't eclipse the complex tangle of love, loss, and loyalty in this Arabian Nights–inspired fantasy sequel" (Kirkus starred review).
Wonderful Feels Like This by Sara Lovestam — For Steffi, going to school everyday is an exercise in survival. She's never fit in with any of the groups at school, and she's viciously teased by the other girls in her class. The only way she escapes is through her music–especially jazz. When Steffi hears her favorite jazz song playing through an open window of a retirement home on her walk home from school, she decides to go in and introduce herself. "Sensitive and deeply moving: outstanding" (Kirkus starred review).