This list, developed by school, public and college librarians across the country, is revised every 5 years — 2009 is the latest update! According to the American Library Association website:
"The books included on this list open doors on new worlds, exciting ideas, eccentric personalities, unfamiliar cultures, and distant time periods.  Use it to broaden your horizons as you prepare for college entrance exams and courses, to increase and update your knowledge in various subject areas, or to develop an appreciation for other cultures and times."
Here are highlights of some of the titles available in the Academy Library: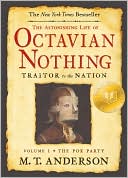 Anderson, M.T. The Astonishing Life of Octavian Nothing, Traitor to the Nation, Vol. 1: The Pox Party. 2006. Candlewick.
The Astonishing Life of Octavian Nothing, Traitor to the Nation, Vol. II: The Kingdom on the Waves. 2008. Candlewick.
Set during the American Revolution, Octavian is raised as a pampered African prince by a society of Enlightenment philosophers who view him as an experiment. Realizing that his freedom is an illusion, Octavian sets off on a journey to find freedom and a place in the world. These books will challenge everything you have ever learned about the Revolutionary War.
Dunn, Mark. Ella Minnow Pea: A Novel in Letters. 2002. Knopf/Anchor.
The people of Nollop are good citizens, but as the use of more and more letters in the alphabet is outlawed,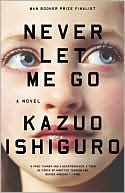 how will its residents communicate?
Green, John. Looking for Alaska. 2005. Penguin.
Join Miles Halter, who is intrigued by famous last words, as he heads off to boarding school in search of the "Great Perhaps." What he finds is a beautiful but troubled girl named Alaska.
Ishiguro, Kazuo. Never Let Me Go. 2005. Knopf.
Only special students are chosen to attend Hailsham, an exclusive boarding school tucked away in the English countryside. The chilling truth of their special nature slowly unfolds as we follow the stories of three former students.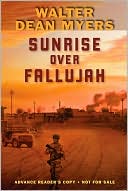 Myers, Walter Dean. Sunrise Over Fallujah. 2008. Scholastic.
Robin believes in his country and volunteers to fight in Iraq; but when he arrives he realizes that fighting for freedom is not always black and white.
For the complete list, visit the ALA website.
Many of the titles on the list have been selected for the Canandaigua Community Reads program over the years, which is a testament to the excellent work the Community Reads committee does to select works that have significant literary qualities and lasting importance.