It's the new year, and among other things it means 'tis the season for best books lists! Thousands of books were published in 2009, so over the next few posts, I'll take a look at some of the highlights from some of the various lists — and all are available @ the Academy Library!
Today's post focuses on the best books as determined by the editors at School Library Journal…here we go!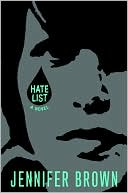 Hate List by Jennifer Brown — Sixteen-year-old Valerie, whose boyfriend Nick committed a school shooting at the end of their junior year, struggles to cope with integrating herself back into high school life, unsure herself whether she was a hero or a villain.
"Valerie is stronger than she knows—a beautifully drawn character who has suffered pain, guilt, and incredible stress as she heals from the shooting, the loss of a troubled boyfriend she deeply loved, and difficult family circumstances." — School Library Journal review
Fire by Kristin Cashore — In a kingdom called the Dells, Fire is the last human-shaped monster, with unimaginable beauty and the ability to control the minds of those around her, but even with these gifts she cannot escape the strife that overcomes her world.
"…vivid storytelling, strongly realized alternate world, well-drawn characters, convincing fantasy elements, gripping adventure scenes and [a] memorable love story." — Booklist starred review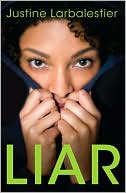 Liar by Justine Larbalestier — Micah freely admits that she's a compulsive liar. Over the years she's duped her classmates, her teachers, and her parents. But when her boyfriend dies under brutal circumstances, the shock might be enough to set her straight. Or maybe not.
"Despite her fibs and omissions, Micah is a sympathetic narrator, and her story — an unconventional blend of adolescent coming-of-age and psychological thriller — is hard to stop reading." — Barnes and Noble review
The Carbon Diaries 2015 by Saci Lloyd — In the year 2015, global warming has begun to ravage the environment. In response, the UK becomes the first country to mandate carbon rationing–a well-intentioned plan that goes tragically awry. One girl attempts to stay grounded in a world where disaster has become the norm, and tells her story through diary entries.
"The family crisis, the colorful supportive neighbors, the crush on the cute boy next door, and the triumphs of Laura's band lend the story verisimilitude that will give it appeal far beyond the usual thriller for doom-and-gloom junkies." — School Library Journal review

Before Columbus: The Americas of 1491 by Charles C. Mann — A companion book to Mann's groundbreaking bestseller 1491: New Revelations of the Americas Before Columbus, this is a fascinating, full-color journey that presents the Americas as readers have never seen them before.
"Especially appealing is how the author shows readers that history is not static, but dynamic, organic and ever-changing." — Kirkus review
Anne Frank: Her Life in Words and Pictures by Menno & Ruud van der Rol Metselaar — Produced in association with The Anne Frank House and filled with never-before-published snapshots, school pictures, and photos of Anne's diary and the Secret Annex, this elegantly designed album is both a stand-alone introduction to Anne's life and a photographic companion to a classic of Holocaust literature.
"…this is a moving and valuable book that creates a memorable introduction to both Anne's diary and her short, yet meaningful life." — School Library Journal review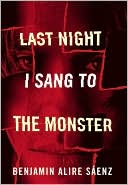 Last Night I Sang To The Monster by Benjamin Alire Sáenz — Zach is 18. He is bright and articulate. He's also an alcoholic and in rehab instead of high school, but he doesn't remember how he got there. He's not sure he wants to remember. Something bad must have happened. Something really, really bad.
"Offering insight into addiction, dysfunction and mental illness, particularly in the wake of traumatic events, Sáenz's artful rendition of the healing process will not soon be forgotten." — Publisher's Weekly review
Marcelo In The Real World by Francisco X. Stork — Marcelo Sandoval hears music no one else can hear–part of the autism-like impairment no doctor has been able to identify–and he's always attended a special school where his differences have been protected. But the summer after his junior year, his father demands that Marcelo work in his law firm's mailroom in order to experience "the real world." There Marcelo meets Jasmine, his beautiful and surprising coworker, and Wendell, the son of another partner in the firm.
Reminiscent of The Curious Incident of the Dog in the Night-Time in the intensity and purity of its voice, this extraordinary novel is a love story, a legal drama, and a celebration of the music each of us hears inside.
Lucy Long Ago: Uncovering the Mystery of Where We Came From by Catherine Thimmesh — Illustrated in full color throughout with stunning computer-generated artwork and with rare paleo photography, this story of scientific sleuthing invites us to wonder what our ancestors were like. From the discovery of Lucy's bones in Ethiopia, to the process of recovering and interpreting them, learn how a pile of 47 bones led scientists to discover a new — and, at 3.2 million years old, a very very old — species of hominid, ancestral to humans.
"Extensive research, clear organization and writing, appropriate pacing for new ideas and intriguing graphics all contribute to this exceptionally accessible introduction to the mystery of human origins." — Kirkus review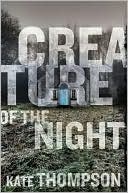 Creature of the Night by Kate Thompson — Bobby lives a reckless life in Dublin, so his mother moves the family to the Irish countryside. But Bobby suspects their cottage may not be as quaint as it seems, in this spooky novel about the darkness that lurks in forgotten corners and in tough teenagers.
"This novel will draw in readers with the mysterious supernatural element as well as the mayhem and defiance…once hooked, they will be moved by the way that Bobby reassesses his expectations for himself due to the kindness and mentoring of a neighbor." — School Library Journal review
Leviathan by Scott Westerfeld — On the eve of World War I, the machine-loving Austro-Hungarians and Germans have their big steam-powered Clankers. Inspired by Darwin, the British have fabricated animals into warships. Their mothership is called "Leviathan," and she is a whale-dirigible. The first book in a brand-new trilogy by the author of the New York Times-bestselling Uglies series.
"Enhanced by Thompson's intricate black-and-white illustrations, Westerfeld's brilliantly constructed imaginary world will capture readers from the first page. Full of nonstop action, this steampunk adventure is sure to become a classic." — School Library Journal review