The 2010 Best Books For Young Adults list continues with these titles available at CA Library:
The Rock and the River by Kekla Magoon — In 1968 Chicago, fourteen-year-old Sam Childs is caught in a conflict between his father's nonviolent approach to seeking civil rights for African Americans and his older brother, who has joined the Black Panther Party.
Purple Heart by Patricia McCormick — While recuperating in a Baghdad hospital from a traumatic brain injury sustained during the Iraq War, eighteen-year-old soldier Matt Duffy struggles to recall what happened to him and how it relates to his ten-year-old friend, Ali.
Fire: Tales of Elemental Spirits by Robin McKinley and Peter Dickinson — Presents a collection of five suspenseful stories, including "Hellhound" and "Fireworm," incorporating the powerful and enchanting element of fire.
Gringolandia by Lyn Miller-Lachmann — In 1986, when seventeen-year-old Daniel's father arrives in Madison, Wisconsin, after five years of torture as a political prisoner in Chile, Daniel and his eighteen-year-old "gringa" girlfriend, Courtney, use different methods to help this bitter, self-destructive stranger who yearns to return home and continue his work.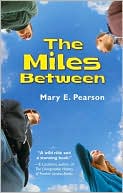 The Miles Between by Mary E. Pearson — Seventeen-year-old Destiny keeps a painful childhood secret all to herself until she and three classmates from her exclusive boarding school take off on an unauthorized road trip in search of "one fair day".
We Were Here by Matt de la Peña — Haunted by the event that sentences him to time in a group home, Miguel breaks out with two unlikely companions and together they begin their journey down the California coast hoping to get to Mexico and a new life.
Surface Tension: a Novel in Four Summers by Brent Runyon — During the summer vacations of his thirteenth through his sixteenth year at the family's lake cottage, Luke realizes that although some things stay the same over the years that many more change.
The Forest of Hands and Teeth by Carrie Ryan — Through twists and turns of fate, orphaned Mary seeks knowledge of life, love, and especially what lies beyond her walled village and the surrounding forest, where dwell the Unconsecrated, aggressive flesh-eating people who were once dead.
Flygirl by Sherri L. Smith — During World War II, a light-skinned African American girl "passes" for white in order to join the Women Airforce Service Pilots.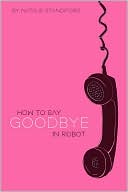 How To Say Goodbye in Robot by Natalie Standiford — After moving to Baltimore and enrolling in a private school, high school senior Beatrice befriends a quiet loner with a troubled family history.
Lament: The Faerie Queen's Deception by Maggie Stiefvater — On the day of an important music competition, talented but painfully introverted and nervous Deirdre Monaghan is helped to perform by the compelling and enigmatic Luke Dillon and finds herself inexorably drawn into the mysteries and dangers of the faerie world.
Shiver by Maggie Stiefvater — In all the years she has watched the wolves in the woods behind her house, Grace has been particularly drawn to an unusual yellow-eyed wolf who, in his turn, has been watching her with increasing intensity.
Lips Touch: Three Times by Laini Taylor, with illustrations by Jim Di Bartolo — Contains three short stores of supernatural love, each focusing on a kiss that has consequences for the kissers' souls.
Broken Soup by Jenny Valentine — A photographic negative and two surprising new friends become the catalyst for healing as fifteen-year-old Rowan struggles to keep her family and her life together after her brother's death.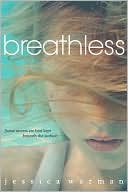 Breathless by Jessica Warman — At boarding school, Katie tries to focus on swimming and becoming popular instead of the painful memories of her institutionalized schizophrenic older brother.
Funny How Things Change by Melissa Wyatt — Remy, a talented, seventeen-year-old auto mechanic, questions his decision to join his girlfriend when she starts college in Pennsylvania after a visiting artist helps him to realize what his family's home in a dying West Virginia mountain town means to him.
An Off Year by Claire Zulkey — Upon arriving at her dorm room, eighteen-year-old Cecily decides to postpone her freshman year of college and return to her Chicago home, where she spends a year pondering what went wrong while forging new relationships with family and friends.