Here's another great list from my colleagues in the Big Apple: the New York Public Library Stuff For The Teenage 2009. In its 80th year, this list compiles some of the best books, movies, music and games for teens. I really like the categories they put the books in…
The Undead — The undead are very hot right now. You can't swing a garlic necklace without clocking a vampire, a zombie, a ghost or some other formerly alive person in young adult literature these days.
The Graveyard Book by Neil Gaiman — One of my favorite books ever. This 2009 Newbery Award-winner follows the story of orphaned Nobody, or Bod for short, as he's raised by the ghosts in a graveyard near where his family had been murdered by a shadowy figure who wants to finish the job. Humorous, chilling, suspenseful and tender, all in one fantastically told book that I didn't want to end.
Ghostgirl by Tonya Hurley — After dying, high school senior Charlotte Usher is as invisible to nearly everyone as she always felt, but despite what she learns in a sort of alternative high school for dead teens, she clings to life while seeking a way to go to the Fall Ball with the boy of her dreams.
Bliss by Lauren Myracle — Having grown up in a California commune, Bliss sees her aloof grandmother's Atlanta world as a foreign country, but she is determined to be nice as a freshman at an elite high school, which makes her the perfect target for Sandy, a girl obsessed with the occult.
Generation Dead by Daniel Waters — When dead teenagers who have come back to life start showing up at her high school, Phoebe, a goth girl, becomes interested in the phenomenon, and when she starts dating a "living impaired" boy, they encounter prejudice, fear, and hatred.
Girl Drama — We've seen it a million times: girl likes boy, boy likes girl, girl's BFF steals boy, girl starts vicious campaign to besmirch the reputation of the former BFF. Fortunately, none of these books are like that.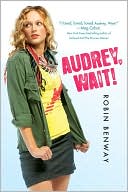 Audrey, Wait! by Robin Benway — While trying to score a date with her cute co-worker at the Scooper Dooper, sixteen-year-old Audrey gains unwanted fame and celebrity status when her ex-boyfriend, a rock musician, records a breakup song about her that soars to the top of the Billboard charts.
The Fortunes of Indigo Skye by Deb Caletti — Eighteen-year-old Indigo is looking forward to becoming a full-time waitress after high school graduation, but her life is turned upside down by a large check given to her by a customer who appreciates that she cares enough to scold him about smoking.
Suite Scarlett by Maureen Johnson — Fifteen-year-old Scarlett Marvin is stuck in New York City for the summer working at her quirky family's historic hotel, but her out-of-work actor brother's attractive new friend and a seasonal guest who offers her an intriguing and challenging writing project improve her outlook.
The Market by J.M. Steele — When Kate Winthrop learns that she is ranked seventy-first out of 140 high school senior girls on a popularity scale called the Millbank Social Stock Market, she and her two best friends set out to change her from a "junk bond" to a "blue chip," and win some money in the process.
For Guys — It's tough to be a guy these days. Academics at school, real work at home, scraping together a few dollars, maybe some sports, trying to live up to what the media defines as masculine — not to mention trying to figure out just what the heck is up with girls (good luck with that one). At least you're not being interrogated by the Department of Homeland Security.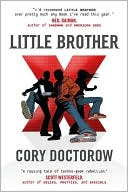 Little Brother by Cory Doctorow — After being interrogated for days by the Department of Homeland Security following a major terrorist attack on San Francisco, seventeen-year-old Marcus, released into what is now a police state, decides to use his expertise in computer hacking to set things right.
Out of the Pocket by Bill Konigsberg — As Bobby Framingham, quarterback of his high school football team, finally acknowledges to himself that he is gay, events start to spin out of control when his sexual orientation is revealed in the student newspaper and then in the local press, and he learns that his father has cancer.
Sunrise Over Fallujah by Walter Dean Myers — Operation Iraqi Freedom, that's the code name. But the young men and women in the military's Civil Affairs Battalion have a simpler name for it: WAR. In this new novel, Walter Dean Myers looks at a contemporary war with the same power and searing insight he brought to the Vietnam war of his classic, Fallen Angels.
What I Was by Meg Rosoff — Set in the 1960s at an English boarding school, this novel chronicles an unlikely friendship between two boys and a scandal that shatters the idyll that has shielded and nurtured their relationship.