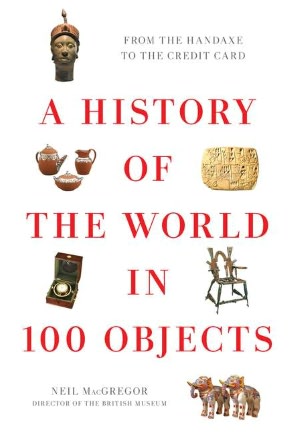 Today's list features some of the best adult nonfiction titles published this year, according to major book retailers Amazon and Barnes & Noble. Titles marked with an asterisk * are in the CA Library collection.
1861: The Civil War Awakening by Adam Goodheart — Examines the events of 1861 that led to the outbreak of the American Civil War, profiling key figures whose actions and opinions contributed to the start of the war and outlining key events of the year.
Blood, Bones & Butter: The Inadvertent Education of a Reluctant Chef by Gabrielle Hamilton — Hamilton discusses her childhood, directionless youth, and her decision to open the Prune restaurant in New York's East Village in spite of the fact that she had no previous experience as a chef.
Blue Nights by Joan Didion — Shares the author's frank observations about her daughter as well as her own thoughts and fears about having children and growing old, in a personal account that discusses her daughter's wedding and her feelings of failure as a parent.
Bossypants by Tina Fey — Actress Tina Fey recounts her life, sharing how she managed to fulfill her dream of one day becoming a comedian on television and discussing her childhood, marriage, career, and views on beauty, politics, motherhood, and relationships.
Brandwashed: Tricks Companies Use to Manipulate Our Minds and Persuade Us to Buy by Martin Lindstrom — Lindstrom draws on his experiences and research to explain marketing techniques used by companies and how people can protect themselves from hidden persuaders.
* Catherine the Great: Portrait of a Woman by Robert K. Massie — A biography of Russian empress Catherine the Great, discussing her childhood, her rise to the throne, the values and beliefs she used to guide her rule over Russia, contacts she had over the years, and more.
Destiny of the Republic: A Tale of Madness, Medicine and the Murder of a President by Candice Millard — Discusses how the attempted assassination of James A. Garfield just four months after he was elected president impacted the nation and affected the remainder of his presidency.
EntreLeadership: 20 Years of Practical Business Wisdom from the Trenches by Dave Ramsey — Ramsey offers step-by-step guidance for growing a business, covering how to inspire and unify a team, handle money, reach goals, and more.
* Great by Choice: Uncertainty, Chaos, and Luck–Why Some Thrive Despite Them All by Jim Collins — Outlines the principles for building a great enterprise in turbulent times.
The Great Sea: A Human History of the Mediterranean by David Abulafia — A history of human interaction between the great civilizations of the Mediterranean.
The Greater Journey: Americans in Paris by David G. McCullough — Tells the stories of American artists, writers, doctors, politicians, architects, and others who spent time in Paris between 1830 and 1900, pursuing knowledge that would help them excel in their careers, including Elizabeth Blackwell, the first female doctor in America, author James Fenimore Cooper, pianist Louis Moreau Gottschalk, medical student Oliver Wendell Holmes, and many others.
* A History of the World in 100 Objects by Neil MacGregor — Discusses the history of civilization by using 100 objects from the Mummy of Hornedjitef and the Olduvai stone chopping tool, to the credit card and the solar-powered lamp and charger to illustrate the changes in human history.
* In the Garden of Beasts: Love, Terror, and an American Family in Hitler's Berlin by Erik Larson — William E. Dodd becomes the American ambassador to Germany, where he witnesses first-hand the atrocities of Hitler's regime and watches his daughter fall in love with a Nazi officer.
In The Plex: How Google Thinks, Works, and Shapes Our Lives by Steven Levy — Examines the history of Google, discussing its products, innovations, reasons for success, management style, influence on culture, and more.
The Information: A History, a Theory, a Flood by James Gleick — Traces the history of information technology from the invention of scripts and alphabets to the twenty-first century, and profiles individuals who contributed to advances, including Charles Babbage, inventor of the first mechanical computer, Ada Byron, the first true programmer Samuel Morse, Alan Turing, and others.
Jacqueline Kennedy: Historic Conversations on Life with John F. Kennedy by Jacqueline Kennedy Onassis — Contains the transcripts of interviews with Jacqueline Kennedy that provide insight into the life of her late husband, John F. Kennedy, and the events and people that shaped it; and includes annotations as well as eight compact discs with recordings of the interviews.
Just My Type: A Book About Fonts by Simon Garfield — A romp through the history of fonts and the lives of the great typographers, revealing the extent to which fonts are not only shaped by but also define the world in which we live.
The Longest War: The Enduring Conflict Between America and Al-Qaeda by Peter L. Bergen — Chronicles the first ten years of the war against Al-Qaeda, discussing how the war has failed and succeeded, the impact it has had on relations between the United States and the Middle East, what is likely to happen in the future, and other related topics.
Lost in Shangri-La: A True Story of Survival, Adventure, and the Most Incredible Rescue Mission of World War II by Mitchell Zuckoff — An account of the crash of a transport plane carrying twenty-four American servicemen and WACs in 1945 during a sightseeing trip over the Shangri-La Valley in the mountains of Dutch New Guinea. Survivors Margaret Hastings, John McCollom, and Kenneth Decker, injured and grieving, braved man-eating headhunters and enemy Japanese troops to find refuge with a primitive tribe before their daring rescue.
Malcolm X: A Life of Reinvention by Manning Marable — A biography that covers the life and achievements of activist Malcolm X, examining the cultural and racial contexts of the civil rights movement during the 1950s and 1960s and covering Malcolm's upbringing, involvement with the Nation of Islam, and eventual assassination at the age of thirty-nine.
Maphead: Charting the Wide, Weird World of Geography Wonks by Ken Jennings — Ken Jennings shares his enthusiasm of maps and discusses a number of related topics, such as map making and collecting, the National Geographic Bee, and Google Earth.
Moonwalking with Einstein: The Art and Science of Remembering Everything by Joshua Foer — United States Memory Champion Joshua Foer chronicles his exploration of human memory, examining how the memory can be improved and discussing the value of memory.
My Korean Deli: Risking It All for a Convenience Store by Ben Ryder Howe — Ben Ryder Howe recounts his wife's decision to buy her Korean-American parents a deli in Brooklyn, and describes his experiences helping in the store when it struggled while continuing his job as an editor at the Paris Review.
* Onward: How Starbucks Fought for Its Life without Losing Its Soul by Howard Schultz — Howard Schultz recounts his decision to return as the CEO of Starbucks eight years after he stepped down in an effort to return the company to its core values and restore its financial health during the struggling economy.
Radioactivity: A History of a Mysterious Science by Marjorie Caroline Malley — Beginning with an obscure discovery in 1896, radioactivity led researchers on a quest for understanding that ultimately confronted the intersection of knowledge and mystery. Malley explores the history and science of radioactivity, examines the philosophical issues connected with radioactivity, and relates its topics to broader issues regarding the nature of science.
* Steve Jobs by Walter Isaacson — A biography of Steve Jobs, focusing on his intense personality and creative success as the founder of Apple, based on interviews with Jobs and more than a hundred, friends, family, and colleagues.
Then Again by Diane Keaton — The award-winning actress Diane Keaton documents her rise from an everyday girl to an acclaimed performer while exploring her defining relationship with her mother and how their shared and separate dreams influenced their experiences.
Those Guys Have All the Fun: Inside the World of ESPN by James A. Miller — An exploration of the history of ESPN in which Chris Berman, Keith Olbermann, Hannah Storm, Bill Simmons, Stuart Scott, and others discuss games, shows, scandals, gambling addictions, bitter rivalries, and more.
Townie: A Memoir by Andre Dubus III — Dubus recounts life after his father, a prominent author, left his mother for a younger woman, describes how he used physical violence to defend his family from acts of violence in the Massachusetts mill town where they lived, and discusses how his interest in writing helped him reconnect with his father.
What It Is Like to Go to War by Karl Marlantes — Marlantes relates his combat experiences in Vietnam and discusses the daily contradictions warriors face in the grind of war.