Welcome to the Monday Morning Book Buzz, a preview of notable books being released this week. Some of them will be added to the Academy Library collection; if you read about a title that you would like added to the collection, let me know by either commenting on this post or by contacting me directly at the Library.
If you would like to subscribe to the CA Library Blog, click the Entries (RSS) button at the top of the menu on the right and add the link to your favorite news aggregator. You can also follow us on Facebook by visiting http://www.facebook.com/calibrary and hitting the 'Like' button.
This week's releases are listed by category: Young Adult Fiction, Graphic Novels, General Fiction and Nonfiction. On-sale dates are indicated in parentheses.
Notable New Releases for the week of March 19th:
Young Adult Fiction
The Kane Chronicles Survival Guide by Rick Riordan (3/20/2012) — Fans of The Kane Chronicles series will adore this gorgeous primer on the people, places, gods, and creatures found in Rick Riordan's #1 New York Times bestselling series.
The Divide (Secret Circle Series #4) by L. J. Smith (3/20/2012) — For the first time since moving to New Salem, Cassie Blake feels normal. She's dating her soul mate Adam and making new friends in town. But between the secret coven of witches she belongs to and the incredible power she holds within her, Cassie is leading a far from ordinary life. When tragedy strikes the Circle, Cassie realizes being extraordinary can be a curse.
A Temptation of Angels by Michelle Zink (3/20/2012) — After seeing her parents murdered, sixteen-year-old Helen Cartwright learns she is one of three remaining angelic descendents charged with protecting the world, but nothing can save her from being torn between new friend and fellow Keeper Griffin and childhood friend Raum, who has joined forces with her parents' killers.
Pinch Hit by Tim Green (3/20/2012) — Trevor, an actor in a major film who lives in a Bel Aire mansion, and Sam, a boy who enjoys baseball and barely has enough to survive on, each have very different lives but look exactly alike. When they realize that they are twins, the boys decide to switch places.
Graphic Novels
Hush, Hush (Graphic Novel) by Becca Fitzpatrick (3/20/2012) — The graphic adaptation of the first book in Fitzpatrick's Hush, Hush series, this title also contains an exclusive, original story written especially for this book by the author. This bonus story tells what happens to the characters between Book 1 and Book 2 of this series and will only be available in this book.
General Fiction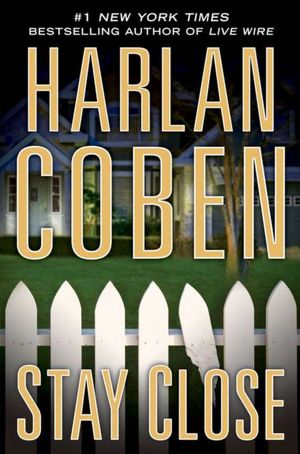 Stay Close by Harlan Coben (3/20/2012) — Coben follows four consecutive #1 New York Times bestsellers with this stand-alone thriller. Three people living lives they never wanted, hiding secrets that even those closest to them would never suspect, will find that the past doesn't recede. "Coben writes with wit and irony, and his flair for exposing the frail balance point between order and chaos in our lives has never been stronger than in this suspenseful outing." — Publishers Weekly
Force of Nature by C. J. Box (3/20/2012) — In 1995, Nate Romanowski was in a secret Special Forces unit abroad when a colleague did something terrible. Now high up in the government, the man is determined to eliminate anyone who knows about it, and Nate knows exactly how he'll do it — by striking at Nate's friends to draw him out. "The struggle between loyalty and law has always been at the heart of this series, set far from big-city legal support systems, and it's especially impressive in this superior entry." — Publishers Weekly
Phantom (Alex Hawke Series #7) by Ted Bell (3/20/2012) — Counterspy Alex Hawke must catch a villainous megalomaniac—a man obsessed with horrifying experiments in cyberwarfare—in this mesmerizing new espionage thriller in Bell's New York Times bestselling series. "A long novel that is short on suspense but still keeps the reader involved with its charmingly unflappable hero and narrative quirks, as well as the ease with which it unfolds on multiple continents, on land and sea and in air." — Kirkus Reviews
Fall from Grace by Richard North Patterson (3/20/2012) — The mysterious, violent death of a prominent New England patriarch exposes a nest of dark family secrets in bestselling author Patterson's twentieth novel. "Readers will enjoy unraveling the tangled mystery…right up until the last revelation." — Publishers Weekly
Born to Darkness by Suzanne Brockmann (3/20/2012) — Dishonorably discharged, former Navy SEAL Shane Laughlin is down to his last ten bucks when he finally finds work as a test subject at the Obermeyer Institute, a little-known and believed-to-be-fringe scientific research facility.
So Pretty It Hurts (Bailey Weggins Series #6) by Kate White (3/20/2012) — The editor-in-chief of Cosmopolitan brings back the sassy crime writer turned amateur sleuth Bailey Weggins in an addictive story involving the mysterious death of a supermodel. "While the prose can be more kitsch than clever in this fast-paced, insider look at the seedy underworld of fame, series fans and readers who love tabloid drama will be enthralled." — Publishers Weekly
The Might Have Been by Joe Schuster (3/20/2012) — For Edward Everett Yates, split seconds matter: the precise timing of hitting a low outside pitch, of stealing a base, of running down a fly ball. After a decade playing in the minor leagues, he's still patiently waiting for his chance at the majors. Then one day he gets called up to the St. Louis Cardinals, and finally the future he wanted unfolds before him. But one more split second changes everything: in what should have been the game of his life, he sustains a devastating knee injury, which destroys his professional career.
The Good Father by Noah Hawley (3/20/2012) — An intense, psychological novel about one doctor's suspense-filled quest to unlock the mind of a suspected political assassin: his twenty-year old son. Told alternately from the point of view of the guilt-ridden, determined father and his meandering, ruminative son, this is a powerfully emotional page-turner that keeps one guessing until the very end.
The Sea Is My Brother: The Lost Novel by Jack Kerouac (3/20/2012) — In the spring of 1943, during a stint in the Merchant Marine, twenty-one-year old Jack Kerouac set out to write his first novel. Working diligently day and night to complete it by hand, he titled it The Sea Is My Brother. Now, nearly seventy years later, its long-awaited publication provides fascinating details and insight into the early life and development of an American literary icon. "While it may not be the Rosetta Stone of the beat movement, the publication of this flawed manuscript will be an event for [Kerouac's] admirers." — Publishers Weekly
Mudwoman by Joyce Carol Oates (3/20/2012) — A riveting novel that explores the high price of success in the life of one woman—the first female president of a lauded ivy league institution—and her hold upon her self-identity in the face of personal and professional demons. "Masterfully enmeshing nightmare with reality, Oates has created a resolute, incisive, and galvanizing drama about our deep connection to place, the persistence of the past, and the battles of a resilient soul under siege." — Booklist starred review
Nonfiction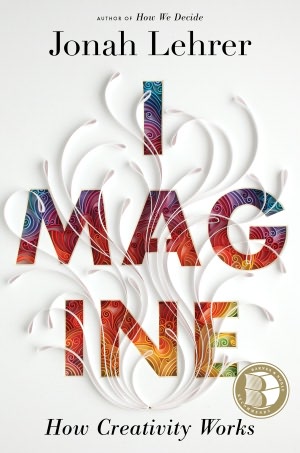 Imagine: How Creativity Works by Jonah Lehrer (3/19/2012) — From the New York Times best-selling author of How We Decide comes a new look at the new science of creativity. Shattering the myth of muses, higher powers, even creative "types," Jonah Lehrer demonstrates that creativity is not a single gift possessed by the lucky few, but a variety of distinct thought processes that we can all learn to use more effectively. "Lehrer writes with verve, creating an informative, readable book that sparkles with ideas." — Kirkus Reviews