Welcome to the Monday Morning Book Buzz, a preview of notable books being released this week. Some of them will be added to the Academy Library collection; if you read about a title that you would like added to the collection, let me know by either commenting on this post or by contacting me directly at the Library.
If you would like to subscribe to the CA Library Blog, click the Entries (RSS) button at the top of the menu on the right and add the link to your favorite news aggregator. You can also follow us on Facebook by visiting http://www.facebook.com/calibrary and hitting the 'Like' button.
This week's releases are listed by category: Young Adult Fiction, General Fiction and Nonfiction. On-sale dates are indicated in parentheses.
Notable New Releases for the week of April 9th:
Young Adult Fiction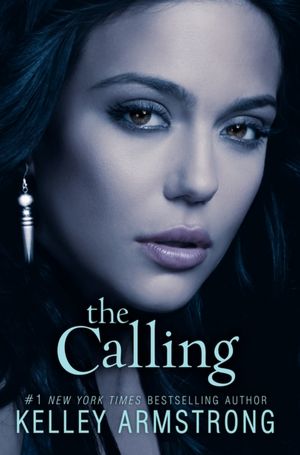 The Calling (Darkness Rising Series #2) by Kelley Armstrong (4/10/2012) — Maya and her friends–all of whom have supernatural powers–have been kidnapped after fleeing from a forest fire they suspect was deliberately set, and after a terrifying helicopter crash they find themselves pursued by evil-doers in the Vancouver Island wilderness. "Fans of the first book, The Gathering (2011), won't find any reason not to stay on board." — Booklist
Taken at Dusk (Shadow Falls Series #3) by C. C. Hunter (4/10/2012) — Kylie Galen begins to second-guess her choice when she learns Lucas's pack has forbidden them from being a couple; meanwhile, she is being haunted by an amnesia-stricken ghost and continues to search for the truth about her family and her own supernatural identity.
The Book of Blood and Shadow by Robin Wasserman (4/10/2012) — While working on a project translating letters from sixteenth-century Prague, high school senior Nora Kane discovers her best friend murdered with her boyfriend the apparent killer and is caught up in a dangerous web of secret societies and shadowy conspirators, all searching for a mysterious ancient device purported to allow direct communication with God. "Readers who enjoy fast-paced, bloody, historically inflected thrillers in the vein of Dan Brown will be riveted." — Publishers Weekly
Belles by Jen Calonita (4/10/2012) — Fifteen-year-old Isabelle loves her impoverished North Carolina beach community, but when her grandmother must enter a nursing home, Izzie is placed with distant relatives she never knew–a state senator and his preppy wife and children. "There are many twists and turns to keep the story interesting and to keep readers hoping that these teens will follow their true desire to grow into kinder, nicer, more substantive people." — School Library Journal
The Obsidian Blade (Klaatu Diskos Series #1) by Pete Hautman (4/10/2012) — After thirteen-year-old Tucker Feye's parents disappear, he suspects that the strange disks of shimmering air that he keeps seeing are somehow involved, and, when he steps inside one, he is whisked away on a time-twisting journey trailed by a shadowy sect of priests and haunted by ghostlike figures. "Well-developed and complex characters, a fascinating time travel framework (including dispatches from the far future), and a heart-stopping conclusion will leave readers looking forward to the next book." — Publishers Weekly
Kill Me Softly by Sarah Cross (4/10/2012) — When sixteen-year-old Mira runs away to discover her secret past, she finds a place where Grimm's fairy tales come to life, and she cannot avoid her accursed fate. "Incorporating suspense and romance, this contemporary, edgy, Grimm-based novel is an entertaining and well-written entry in the crowded but popular genre." — Booklist
Crater by Homer Hickam (4/10/2012) — Crater, a teenaged Helium-3 miner living in the twenty-second century, aspires to become a foreman, but leaves home and embarks on a dangerous journey into deep space in search of treasure. "High adventure on the space frontier." — Kirkus Reviews
Radiant Days by Elizabeth Hand (4/12/2012) — The sequel to Illyria. After Meredith's girlfriend commits suicide, she abandons art school and goes home to Washington, D.C., intending to kill herself, but a chance street encounter leads her to create a painting that acts as a magical passage through which the young, nineteenth-century French poet Arthur Rimbaud emerges, and both their lives are changed. "Suffused with powerful images of light, this intensely lyrical portrait of two androgynous young artists…expands the themes of artistic isolation and passion Hand first introduced in Illyria." — Kirkus starred review
Lexapros and Cons by Aaron Karo (4/10/2012) — Realizing that his obsessive-compulsive disorder is out of control, seventeen-year-old Chuck Taylor, who wants to win his best friend back and impress a new girl at school, tries to break some hardcore habits, face his demons–and get messy.
Ghost Flower by Michele Jaffe (4/12/2012) — Runaway Eve, having agreed to impersonate a girl named Aurora who disappeared three years earlier in order to help her cousins gain her inheritance, is haunted by the ghost of Aurora's best friend, who died on the night she went missing, and races against time to find out what really happened to Aurora and stop a killer from claiming her as a victim. "Readers will be kept guessing how it all ends…suspenseful enough to be devoured in one sitting." — School Library Journal
General Fiction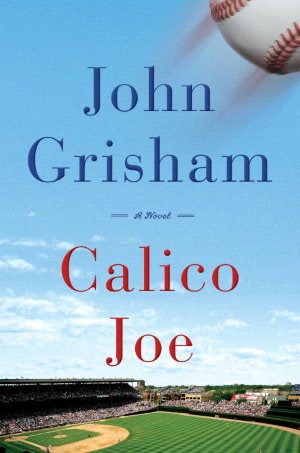 Calico Joe by John Grisham (4/10/2012) — The careers of a golden boy rookie hitter for the Cubs and a hard-hitting Mets pitcher take very different paths. "Incorporating the jargon and depicting the rituals of America's favorite pastime, Grisham has written a classic story filled with human emotion." — Library Journal
Come Home by Lisa Scottoline (4/10/2012) — Suburban mom and pediatrician Jill Farrow has finally gotten her and her thirteen-year-old daughter's lives back on track after her divorce, but when her ex-stepdaughter shows up at her door delivering the news that Jill's ex-husband is dead and it might have been murder, Jill agrees to help look into the strange circumstances.
The Cove by Ron Rash (4/10/2012) — Living deep within a cove in the Appalachians of North Carolina during World War I, Laurel Shelton finally finds the happiness she deserves in Walter, a mysterious stranger who is mute, but their love cannot protect them from a devastating secret. "A powerful novel that skillfully overlays its tragic love story with pointed social commentary." — Booklist starred review
Unholy Night by Seth Grahame-Smith (4/10/2012) — Depicts the lives of the Three Kings of the Nativity, casting them as a set of infamous thieves who accidentally happen upon Joseph, Mary, and the newborn king and help them escape to Egypt.
The Inquisitor by Mark Allen Smith (4/10/2012) — Geiger, an information-retrieval specialist, has a gift: he knows a lie the instant he hears it. Unlike most of his competitors, Geiger rarely sheds blood–and he never works with children. So when his partner, former journalist Harry Boddicker, unwittingly brings in a client who insists that Geiger interrogate a 12-year-old boy, Geiger responds instinctively. "A breezy, involving thriller that handily overcomes any resistance to its grisly premise and leaves you hoping for the return of its oddly winning hero." — Kirkus starred review
Narcopolis: A Novel by Jeet Thayil (4/12/2012) — Thayil's debut completely subverts and challenges the literary traditions for which the Indian novel is celebrated. Narcopolis opens in Bombay in the late 1970s, as its narrator first arrives from New York to find himself entranced with the city's underworld, in particular an opium den and attached brothel. "Thayil's precision and economy distill what could be a sprawling and uneven saga into an elegant tapestry of beautifully observed characters and their complex lives." — Publishers Weekly
Angels of Vengeance by John Birmingham (4/10/2012) — Three women fight for suvival, justice and revenge after a wave of energy slams into North America plunging the rest of the world into war. Special agent Caitlin Monroe tries to free a former French official from being held prisoner in South America; Sofia Peirara, a teenage girl, heads back to Texas to find a vicious murderer; and Julianne Balwyn, a British born aristocrat turned smuggler, waits for the person who is hunting her to show his face, so she can kill him first.
Nonfiction