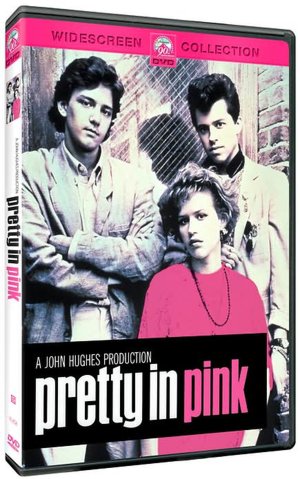 Spring is in the air, and that can only mean one thing — prom season! Young men and women all over the country are buying and/or renting the fanciest clothes their credit cards will allow, piling a dozen at a time into stretch limos and heading out for PICK ONE: 1.) the most magical night of my life or 2.) the worst night of my life!
CA Library likes to get in on the action every year by featuring some of the books from the collection that revolve around prom. Whether they're LOL funny or heartbreakingly tragic, how-to manuals or cautionary tales, they're all available, waiting for a chance to make a move. So don't be shy…check one today. That shy wallflower of a story may just be your knight in shining armor!
Okay, that makes no sense.
Will Work For Prom Dress by Aimee Ferris — Seventeen-year-old Quigley and her best friend Anne have big plans to prepare for prom, including working to earn money for dresses, but both girls seem to have chosen their prospective dates badly as Anne's family crisis affects them all.
Prom : a Novel based on a screenplay by Katie Wech — Nova Prescott is the president of this year's Prom Committee at Brookside High. After an accidental fire causes the prom decorations to go up in smoke, Jesse Richter is enlisted by the principal to do so community service and help Nova repair the damage. Will Nova go to the dance with Jesse (to whom she is attracted), or with Brandon Roberts (with whom Nova had wanted for ages to go to the prom)?.
Limos, Lattes & My Life On The Fringe by Nancy Rue — When she is nominated for prom queen as a joke, African-American high school junior Tyler Bonning starts a campaign for an alternative prom and finds support in the pages of an old book labeled "RL.".
Dead Is Not An Option by Marlene Perez — In the spring of her senior year, psychic sleuth Daisy Giordano worries about getting into a college near her boyfriend Ryan, but must also investigate and try to resolve a conflict between vampires and shapeshifters that threatens to cancel prom.
The Anti-Prom by Abby McDonald — On prom night, Bliss, Jolene, and Meg, students from the same high school who barely know one another, band together to get revenge against Bliss's boyfriend and her best friend, whom she caught together in the limousine they rented.
Au Revoir, Crazy European Chick by by Joe Schreiber — Perry's parents insist that he take Gobi, their quiet, Lithuanian exchange student, to senior prom but after an incident at the dance he learns that Gobi is actually a trained assassin who needs him as a henchman, behind the wheel of his father's precious Jaguar, on a mission in Manhattan.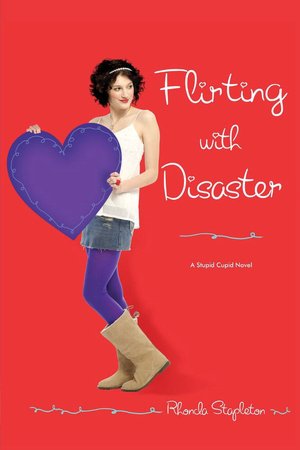 Flirting With Disaster by Rhonda Stapleton — Felicity's tendency to ignore the rules in her job as cupid leads to trouble when she accidently makes the whole school fall in love with Derek right before prom, and she matches her best friend Andy with a new guy only to have Andy become so besotted she has no time for Felicity.
Perfectly Dateless : A Universally Misunderstood Novel by Kristin Billerbeck — Entering her senior year at St. James Christian Academy, Daisy has less than 200 days to look stylish, develop social skills, find the right boy for the prom, and convince her parents to let her date.
Zombie Queen Of Newbury High by Amanda Ashby — While trying to cast a love spell on her date on the eve of the senior prom, Mia inadvertently infects her entire high school class with a virus that will turn them all into zombies.
Prom Kings And Drama Queens by Dorian Cirrone — When high school junior Emily Bennet is caught between a new relationship with the boy of her dreams and planning an alternative prom with her longtime rival on the student newspaper, it forces her to think about her values and make a difficult decision.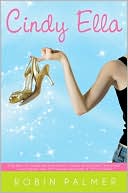 Cindy Ella by Robin Palmer — Sophomore iconoclast Cindy Gold publishes an anti-prom letter in her high school newspaper, but when she develops a crush on her SAT tutor, on top of the ones she already has on popular senior Adam Silver as well as a boy she has been exchanging instant messages with, she begins to doubt her own convictions.
Prom Dates From Hell by Rosemary Clement-Moore — High school senior and yearbook photographer Maggie thought she would rather die than go to prom, but when a classmate summons a revenge-seeking demon, she has no choice but to buy herself a dress and prepare to face jocks, cheerleaders, and Evil Incarnate.
21 Proms by edited by David Levithan and Daniel Ehrenhaft — A collection of prom stories from various authors, including Holly Black, Aimee Friedman, Rachel Cohn, and Leslie Margolis.
Prom Nights From Hell — Bestselling authors Meg Cabot (How to Be Popular), Kim Harrison (A Fistful of Charms), Michele Jaffe (Bad Kitty), Stephenie Meyer (Twilight), and Lauren Myracle (ttyl) take bad prom nights to a whole new level — a paranormally bad level.
Fake Boyfriend by Kate Brian — When Lane and Vivi's best friend Isabelle has her heart broken by her unreliable boyfriend, they decide to save her by inventing a new boy on the Internet to ask Isabelle to the prom, but the scheme quickly becomes complicated, and the results surprise them all.
Prom Anonymous by Blake Nelson — Three childhood friends reunite to attend prom together and, in the process of finding dates and dresses, gain some surprising insights into themselves.
Top Ten Uses For An Unworn Prom Dress : A Novel by by Tina Ferraro — Having been stood up for the prom the previous year, high school junior Nicolette works on a top ten list of things to do with her unworn dress while also trying to help her divorced parents and take care of her relationships with her best friend and with potential boyfriends.
Prom by Laurie Halse Anderson — Eighteen-year-old Ash wants nothing to do with senior prom, but when disaster strikes and her desperate friend, Nat, needs her help to get it back on track, Ash's involvement transforms her life.
24 Girls In 7 Days by Alex Bradley — After his so-called best friends post an ad in the classified section of the school newspaper seeking a date for Jack for the prom, he has just seven days to meet and date 24 girls.
Art Geeks And Prom Queens by Alyson Noel — Sixteen-year-old Rio Jones dumps the friends she has made at her new Southern California private school in favor of cheerleader Kristie and an exclusive clique, an eye-opening experience for all concerned.
Princess In Pink by Meg Cabot — In a series of humorous diary entries, high school freshman (and Genovian Princess) Mia tries to get her reluctant boyfriend to take her to the prom.
(Start Here) by Scarlett MacDougal — On prom night, four teenage girls find out about their futures with help from a male fairy godmother.
Much Ado About Prom Night by William D. McCants — Political uproar about a peer counseling program in a southern California high school keeps two star-crossed antagonists at odds before the upcoming prom.