Welcome to the Monday Morning Book Buzz, a preview of notable books being released this week. Some of them will be added to the Academy Library collection; if you read about a title that you would like added to the collection, let me know by either commenting on this post or by contacting me directly at the Library.
If you would like to subscribe to the CA Library Blog, click the Entries (RSS) button at the top of the menu on the right and add the link to your favorite news aggregator. You can also follow us on Facebook by visiting http://www.facebook.com/calibrary and hitting the 'Like' button.
This week's releases are listed by category: Young Adult Fiction, General Fiction and Nonfiction. On-sale dates are indicated in parentheses.
Notable New Releases for the week of June 4th:
Young Adult Fiction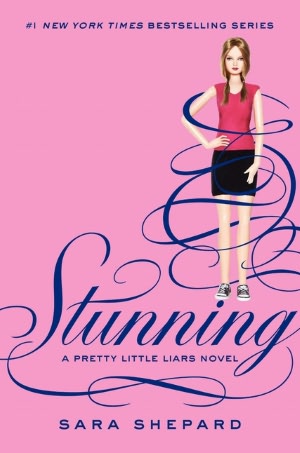 Stunning (Pretty Little Liars Series #11) by Sara Shepard (6/5/2012) — Spencer, Aria, Emily, and Hanna have been trying to pull their lives together since Alison DiLaurentis tried to kill them, but a new A begins to stalk them and use their secrets to torture them.
Snow White and the Huntsman by Lily Blake (6/5/2012) — Based on the motion picture that opened this past weekend, this is a retelling of the tale of Snow White where Queen Ravenna must eat a heart to stay young and beautiful. Snow White escapes from her prison and the queen sends Eric, a huntsman, to bring Snow White back.
Mirage by Kristi Cook (6/5/2012) — Danger looms large in the sequel to Haven, which Booklist called "a blend of the Gemma Doyle trilogy, the Twilight saga, and Lois Duncan's thrillers." Violet McKenna is back for her senior year at Winterhaven and thrilled to be with Aidan after a long summer apart. But while their love for each other is as strong as ever, their troubles are far from over, as news of a rogue vampire on a killing spree sets everyone on edge.
A Midsummer's Nightmare by Kody Keplinger (6/5/2012) — Suffering a hangover from a graduation party, eighteen-year-old Whitley is blindsided by the news that her father has moved into a house with his fiancee, her thirteen-year-old daughter Bailey, and her son Nathan, in whose bed Whitley had awakened that morning. "The story's emotional realism, Whitley's transformation (and acid narration), and the romance between her and Nathan make for a fiery and engrossing read." — Publishers Weekly
Messy by Heather Cocks (6/5/2012) — Brooke wants to start a blog revealing the inner-workings of Hollywood in order to be in the spotlight but has no time to write one, so she enlists the help of a ghost-writer, seventeen-year-old Max McCormack, who needs the money but not the hassles when the adorable actor, Brady Swift, comes between them.
Surrender by Elana Johnson (6/5/2012) — The thrilling and seductive sequel to Possession puts love on the line in a dystopian struggle for independent thought. Raine has always been a good girl. She lives by the rules in Freedom — her father's rules, since he's the Director. It's because of him that Raine is willing to use her talent — a power so dangerous, no one else is allowed to know about it.
Arise by Tara Hudson (6/5/2012) — In this sequel to Hereafter, Amelia, determined to protect her loved ones from the dark spirits, goes to the cemetery at midnight to perform a powerful ritual, and Joshua joins her for his own reasons. "A creditable second act; [fans of paranormal romance] won't be disappointed." — Kirkus Reviews
Tempest Unleashed by Tracy Deebs (6/5/2012) — In this sequel to Deebs' Tempest, Tempest Maguire is happy with her decision to embrace her mermaid nature and live among her mother's clan within the ocean's depths. Even though training to one day ascend the throne for the aging mermaid queen is rigorous, she finds refuge in the arms of Kona, the selkie who first opened her up to her mermaid side. But when word comes that one of her brothers has been gravely injured on land, Tempest immediately rushes to his side-which also brings her back to her old flame.
Monument 14 by Emmy Laybourne (6/5/2012) — A strange weather phenomenon drives students into a superstore where fourteen kids take refuge while the world outside gets torn apart from a series of escalating disasters. "Laybourne successfully develops a large cast of characters of assorted ages, and if the ending seems designed to tease a sequel, the story still stands well on its own." — Publishers Weekly
A Girl Named Digit by Annabel Monaghan (6/5/2012) — After identifying a terrorist plot, a brilliant seventeen-year-old girl from Santa Monica, California, gets involved with the young FBI agent who is trying to ensure her safety. "Teens struggling with self-identity will relate to Digit and enjoy this quick, suspenseful read." — School Library Journal
General Fiction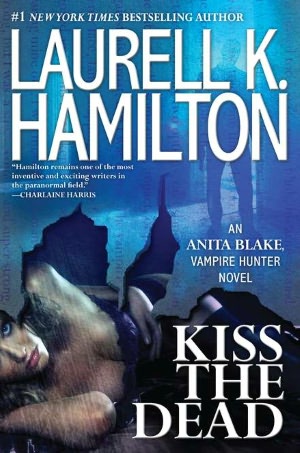 Kiss the Dead (Anita Blake Vampire Hunter Series #21) by Laurell K. Hamilton (6/5/2012) — When a fifteen-year-old girl is abducted by vampires, it's up to U.S. Marshal Anita Blake to find her. And when she does, she's faced with something she's never seen before: a terrifyingly ordinary group of people—kids, grandparents, soccer moms—all recently turned and willing to die to avoid serving a master.
Gone Girl by Gillian Flynn (6/5/2012) — When Nick Dunn's wife Amy suddenly disappears on the morning of their fifth wedding anniversary, he quickly becomes the prime suspect. Amy's friends reveal that she was afraid of him, that she kept secrets from him. He swears it isn't true. "Flynn's last novel, Dark Objects, was a New York Times best seller, but this one is expected to break her out." — Library Journal
The 500 by Matthew Quirk (6/5/2012) — A gripping thriller debut, set deep in the heart of the world's most powerful political arena. A year ago, fresh out of Harvard Law School, Mike Ford landed his dream job at the Davies Group, Washington's most powerful consulting firm. Now, he's staring down the barrel of a gun, pursued by two of the world's most dangerous men. To get out, he'll have to do all the things he thought he'd never do again: lie, cheat, steal-and this time, maybe even kill.
Spring Fever by Mary Kay Andrews (6/5/2012) — The New York Times bestselling author of Summer Rental delivers her delicious new escapist novel about small towns, old flames, and deep secrets. Annajane Hudgens truly believes she is over her ex-husband, Mason Bayless — so she has absolutely no problem attending his wedding to the beautiful, intelligent, delightful Celia.  But when fate intervenes and the wedding is called to a halt as the bride is literally walking down the aisle, Annajane begins to realize that maybe she's been given a second chance.
Summer Breeze by Nancy Thayer (6/5/2012) — In Summer Breeze, Thayer, author of the best-selling Beachcombers and Heat Wave, tells the wonderfully moving story of three women who forge a unique bond one sun-drenched summer on New England's Dragonfly Lake.
Live and Let Drood: A Secret Histories Novel by Simon R. Green (6/5/2012) — Shaman Bond, a Drood in a family of Droods who keep forces of evil contained in the shadows, dies but is brought back by his girl Molly, a powerful witch. When Drood Hall is destroyed and all of Shaman's relatives are killed, or possibly sent off to an alternative Earth, he sets out to discover the truth about his family.
Undead and Unstable by MaryJanice Davidson (6/5/2012) — Betsy's heartbroken over her friend Marc's death, but at least his sacrifice should change the future—her future­—for the better. But it's not as if Betsy's next few hundred years will be perfect. After all, her half-sister Laura is the AntiChrist, Laura's mother is Satan, and family gatherings will always be more than a little awkward.
The Chaperone by Laura Moriarty (6/5/2012) — A captivating novel about the woman who chaperoned an irreverent Louise Brooks to New York City in 1922, and the summer that would change them both. Only a few years before becoming a famous actress and an icon for her generation, a fifteen-year-old Brooks leaves Wichita to make it big in New York. Much to her annoyance, she is accompanied by a thirty-six-year-old chaperone who is neither mother nor friend.
Home From the Sea (Elemental Masters Series #8) by Mercedes Lackey (6/5/2012) — The latest entry in the extraordinary series hailed as "a true frolic into fantasy" (Fantasy Bookspot). Mari Prothero has lived all her life with her father, Daffyd, in a tiny fishing village on the coast of Wales. Though Daffyd takes his boat out on the sea regardless of weather, Mari has learned not to fear for his safety, for her father is a Water mage, and always comes home safely with a large catch. Mari knows that in her family, children are expected to marry at eighteen, to an appropriate stranger. However, Mari is a fledgling Water Master with a rebellious nature, and she has no intention of agreeing to any arranged marriage.
Cast On, Kill Off (Knitting Mystery Series #10) by Maggie Sefton (6/5/2012) — Wedding bells are ringing in Fort Connor, Colorado, and the House of Lambspun knitters are abuzz with excitement. But when a murder interrupts the wedding planning, Kelly Flynn will have to solve this crime fast to ensure the killer doesn't wind up on the guest list.
An Unmarked Grave (Bess Crawford Series #4) by Charles Todd (6/5/2012) — World War I nurse and amateur sleuth Bess Crawford matches wits with a devious killer in this exciting and suspenseful adventure from New York Times bestselling author Charles Todd.
Nonfiction
Eat and Run: My Unlikely Journey to Ultramarathon Greatness by Scott Jurek (6/5/2012) –For nearly two decades, Scott Jurek has been a dominant force—and darling—in the grueling and growing sport of ultrarunning. His accomplishments are nothing short of extraordinary, but that he has achieved all of this on a plant-based diet makes his story all the more so. In Eat and Run, Jurek opens up about his life and career—as an elite athlete and a vegan—and inspires runners at every level.
The Fish That Ate the Whale: The Life and Times of America's Banana King by Rich Cohen (6/5/2012) — When Samuel Zemurray arrived in America in 1891, he was tall, gangly, and penniless. When he died in the grandest house in New Orleans sixty-nine years later, he was among the richest, most powerful men in the world. In between, he worked as a fruit peddler, a banana hauler, a dockside hustler, and a plantation owner. He battled and conquered the United Fruit Company, becoming a symbol of the best and worst of the United States: proof that America is the land of opportunity, but also a classic example of the corporate pirate who treats foreign nations as the backdrop for his adventures.
Bruce Springsteen and the Promise of Rock 'n' Roll by Marc Dolan (6/4/2012) — Smart and incisive, this unique book explores  Bruce Springsteen's life by tracing the cultural, political, and personal forces that shaped his music. Beyond his constant stylistic adaptations, Springsteen developed over the decades from expressing the voice of a guy from working-class New Jersey to writing about the larger issues facing the country, including war, class disparity, and prejudice. Dolan draws on a range of new and little-known sources—including hundreds of unreleased studio recordings and bootlegs of live performances—making this an indispensable reference for avid Springsteen fans as well as those interested in learning the stories behind his music.