After the long summer, we've finally gotten new books at CA Library — over 350 of them! Fiction, nonfiction, adult, young adult, the next books in series…there's a little bit of everything! I added them to our LibraryThing account, which gives us a grand total of over 7,000 volumes added since Spring 2006 (which is still many thousand shy of the over 24,000 volumes we have in the entire collection!)
One of the sweet things about LibraryThing is you have the ability to check to see how popular a book is, based on how many other users have that title in their collections. So I did a quick tabulation to see what's hot this year. I omitted older titles that have been around for a few years, including Moneyball: The Art of Winning an Unfair Game by Michael Lewis with 2,936 other users, and focused just on the books that were published this year: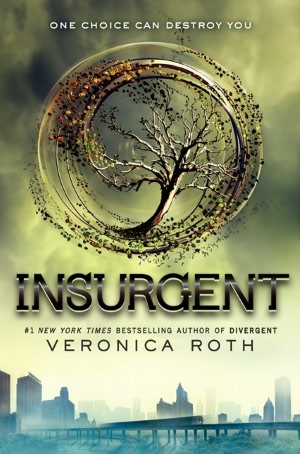 Insurgent (Divergent series, Book 2) by Veronica Roth (955 users) — As war surges in the dystopian society around her, sixteen-year-old Divergent Tris Prior must continue trying to save those she loves–and herself–while grappling with haunting questions of grief and forgiveness, identity and loyalty, politics and love.
Wild: From Lost to Found on the Pacific Crest Trail by Cheryl Strayed (672 users) — A powerful, blazingly honest, inspiring memoir: the story of a 1,100 mile solo hike that broke down a young woman reeling from catastrophe–and built her back up again.
Bitterblue (Graceling series) by Kristin Cashore (592 users) — Eighteen-year-old Bitterblue, queen of Monsea, realizes her heavy responsibility and the futility of relying on advisors who surround her with lies as she tries to help her people to heal from the thirty-five-year spell cast by her father, a violent psychopath with mind-altering abilities.
Behind the Beautiful Forevers: Life, Death, and Hope in a Mumbai Undercity by Katherine Boo (541 users) — The dramatic and sometimes heartbreaking story of families striving toward a better life in one of the twenty-first century's great, unequal cities.
Pandemonium (Delirium series, Book 2) by Lauren Oliver (538 users) — After falling in love, Lena and Alex flee their oppressive society where love is outlawed and everyone must receive "the cure"–an operation that makes them immune to the delirium of love–but Lena alone manages to find her way to a community of resistance fighters, and although she is bereft without the boy she loves, her struggles seem to be leading her toward a new love.
The Wind Through the Keyhole: A Dark Tower Novel by Stephen King (521 users) — For those discovering the epic bestselling Dark Tower series for the first time–and for its legions of dedicated fans–an immensely satisfying stand-alone novel and perfect introduction to the series.
The Serpent's Shadow (The Kane Chronicles, Book 3) by Rick Riordan (445 users) — Carter and Sade prepare for the ultimate confrontation with the chaos snake Apophis at the same time the House of Life magicians launch a civil war, compelling the Kanes to tap the power of an ancient spell.
Lone Wolf: A Novel by Jodi Picoult (433 users) — A life hanging in the balance . . . a family torn apart. The #1 internationally bestselling author Jodi Picoult tells an unforgettable story about family secrets, love, and letting go.
Wonder by R.J. Palacio (432 users) — Ten-year-old Auggie Pullman, who was born with extreme facial abnormalities and was not expected to survive, goes from being home-schooled to entering fifth grade at a private middle school in Manhattan, which entails enduring the taunting and fear of his classmates as he struggles to be seen as just another student.
The Beginner's Goodbye by Anne Tyler (401 users) — A wise, haunting, and deeply moving novel which explores how a middle-aged man, ripped apart by the death of his wife, is gradually restored by her frequent appearances–in their house, on the roadway, in the market.