Welcome to the Monday Morning Book Buzz, a preview of notable books being released this week. Some of them will be added to the Academy Library collection; if you read about a title that you would like added to the collection, let me know by either commenting on this post or by contacting me directly at the Library.
If you would like to subscribe to the CA Library Blog, click the Entries (RSS) button at the top of the menu on the right and add the link to your favorite news aggregator. You can also follow us on Facebook by visiting http://www.facebook.com/calibrary and hitting the 'Like' button.
This week's releases are listed by category: Young Adult Fiction, General Fiction and Nonfiction. On-sale dates are indicated in parentheses.
Notable New Releases for the week of December 24th:
Young Adult Fiction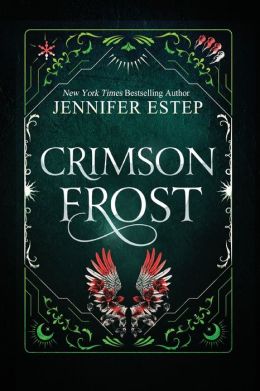 Crimson Frost by Jennifer Estep (12/24/2012) — Mythos Academy student Gwen Frost, having been arrested while on her first date with Logan Quinn, is accused of helping the Reapers free Loki from prison and tries to prove her innocence, despite the widely-held belief she is guilty.
Blood-Kissed Sky: A Darkness Before Dawn Novel by J. A. London (12/26/2012) — Day Walkers, a new breed of vampires who can walk in the sun, are terrorizing the city. Blood supplies are low, and if the vampires don't get enough, they will become infected with the Thirst—a disease that will turn them into mindless killers.
Full Moon Kisses: A Full Moon Novel by Ellen Schreiber (12/26/2012) — While Celeste tries to figure out if Brandon or Nash want to turn her into a werewolf, Brandon debates taking his dad's serum and giving up being a werewolf forever and a group of sketchy guys in town for the Werewolf Festival set their sights on Celeste.
Kiss Me Again by Rachel Vail (12/26/2012) — Having once shared a kiss with her best friend's boyfriend, Kevin, fourteen-year-old Charlie finds life even more awkward when their parents marry, making Kevin, still her crush, now her stepbrother. "An enjoyable romance that eschews smutty for sweet." — Kirkus Reviews
Chasing Jupiter by Rachel Coker (12/26/2012) — Scarlett Blaine's life in 1960s Georgia isn't always easy, especially given her parents' financial struggles and the fights surrounding her sister Juli's hippie lifestyle. Then there's her brother, Cliff. While Scarlett loves him more than anything, there's no denying his unique behavior leaves Cliff misunderstood and left out. So when he wishes for a rocket to Jupiter, Scarlett agrees to make it happen, no matter how crazy the idea might be. "The author's passion, along with her gift for description and pace, make up for [minor] imperfections, as does the pure charm of the narrative." — Publishers Weekly
General Fiction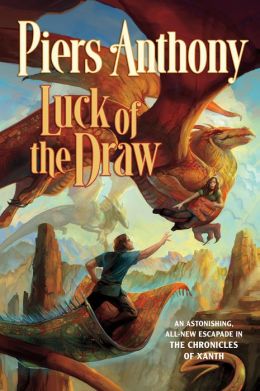 Luck of the Draw by Piers Anthony (12/24/2012) — In the 36th book in Anthony's Xanth fantasy series, Bryce is summoned to Xanth as part of a wager between the Demons Earth and Xanth. To his surprise, he has left behind his home and family and eighty-year-old body forever, in exchange for youth and magic….and a quest. "This is sure to please longtime fans and also serves as an introduction to readers who may be new to the beloved series." — Library Journal
Killer Crust: A Pizza Lovers Mystery by Chris Cavender (12/24/2012) — Eleanor Swift isn't amused when Laughing Luigi – the sketchy frozen pizza dough baron – walks into her Timber Ridge, North Carolina pizzeria. But his pizza-making contest seems on the up and up, and sprucing up her beloved pizzeria, A Slice of Delight, with $25,000 in first-prize money would be a dream come true.
Forbidden by Kelley Armstrong (12/28/2012) — The team-spirit sign by the side of the highway seems a good omen to loner werewolf Morgan Walsh, as he drives to what could be the most important visit of his life—a chance to join the North American Pack. "With sneaky, surprising pacing and well-drawn likable characters, Armstrong capably uncovers the darkness underlying a quintessential small American town." — Publishers Weekly
The Intercept: A Jeremy Fisk Novel by Dick Wolf (12/26/2012) —  Days before the July Fourth holiday and the dedication of One World Trade Center at Ground Zero, an incident aboard a commercial jet reminds everyone involved that vigilance saves lives. But NYPD detective Jeremy Fisk—from the department's Intelligence Division, a well-funded antiterror unit modeled upon the CIA—suspects that the event is a warning sign that another, potentially more extraordinary scheme has been set in motion. "Storytelling pro Wolf knows how to ratchet up tension and sustain it until the end." — Kirkus Reviews
Too Bright to Hear Too Loud to See by Juliann Garey (12/26/2012) — A studio executive leaves his family and travels the world giving free reign to the bipolar disorder he's been forced to hide for 20 years. "A vividly written chronicle of one man's attempt to conquer his mental illness." — Booklist
Nonfiction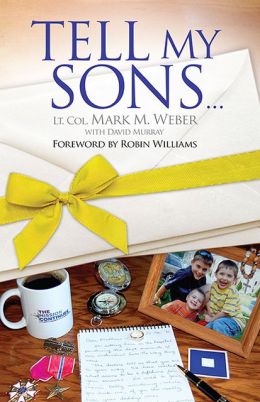 Tell My Sons… by Mark Weber (12/24/2012) — At the high point of his career in the US Army, Lt. Col. Mark Weber was tapped by General David Petraeus to serve in a high profile job within the Afghan Parliament as a military advisor. Diagnosed with intestinal cancer, Mark realized that he was not going to survive this final tour of combat, and began to write a letter to his boys so that as they grew up without him, they would know what his life-and-death story had taught him about courage and fear, challenge and comfort, words and actions.
On the Map: A Mind-Expanding Exploration of the Way the World Looks by Simon Garfield (12/27/2012) — Cartography enthusiasts rejoice: the bestselling author of the Just My Type reveals the fascinating relationship between man and map.  Garfield illuminated the world of fonts and made everyone take a stand on Comic Sans and care about kerning in Just My Type. Now he takes on a subject even dearer to our fanatical human hearts: maps. "A fine, fun presentation of the brand of cartography that continues to whet our imaginations." — Kirkus Reviews
Changeology: 5 Steps to Realizing Your Goals and Resolutions by John C. Norcross (12/25/2012) — Over the past thirty years, Dr. John C. Norcross has studied how people make transformative, permanent changes in their lives, helping thousands of people overcome dozens of behavioral ailments. Whatever their goals or resolutions, readers can use Changeology to achieve lives filled with greater health and happiness. "Norcross, a professor of psychology at the University of Scranton, insists that, whether readers want to weigh less or spend less time in the office, his system will work . . . because it is science-based." — Publishers Weekly