Welcome to the Monday Morning Book Buzz, a preview of notable books being released this week. Some of them will be added to the Academy Library collection; if you read about a title that you would like added to the collection, let me know by either commenting on this post or by contacting me directly at the Library.
If you would like to subscribe to the CA Library Blog, click the Entries (RSS) button at the top of the menu on the right and add the link to your favorite news aggregator. You can also follow us on Facebook by visiting http://www.facebook.com/calibrary and hitting the 'Like' button.
This week's releases are listed by category: Young Adult Fiction, General Fiction and Nonfiction. On-sale dates are indicated in parentheses.
Notable New Releases for the week of January 7th:
Young Adult Fiction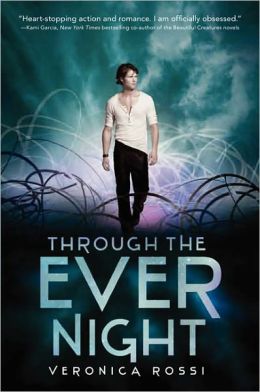 Through the Ever Night by Veronica Rossi (1/8/2013) — The sequel to Under The Never Sky. Just when Aria and Perry think they will be reunited, the Tides object to Aria because she is a Dweller and Perry is losing control over the tribe.
Rise: A Nightshade Novel by Andrea Cremer (1/8/2013) — Everything Conatus stands for is at risk. Hoping to gather enough resistance to save their order, Ember and Barrow attempt a desperate escape. When their mission is exposed, the couple faces relentless pursuit by the supernatural horrors that act on the commands of the mysterious Bosque Mar. "Interesting characters populate the pages, all designed to keep fans glued to the book." — Kirkus Reviews
The Tragedy Paper by Elizabeth Laban (1/8/2013) — Tim Macbeth, a seventeen-year-old albino, transfers to the prestigious Irving School, where the motto is "Enter here to be and find a friend." A friend is the last thing Tim expects or wants—he just hopes to get through his senior year unnoticed. Yet, despite his efforts to blend into the background, he finds himself falling for the quintessential "It" girl, Vanessa Sheller, girlfriend of Irving's most popular boy.
Just One Day by Gayle Forman (01/08/2013) — Sparks fly when American good girl Allyson encounters laid-back Dutch actor Willem, so she follows him on a whirlwind trip to Paris, upending her life in just one day and prompting a year of self-discovery and the search for true love.  "Offering mystery, drama, and an evocative portrait of unrequited love, this open-ended novel will leave fans eagerly anticipating the companion story — written from Willem's perspective — due in fall 2013." — Publishers Weekly
Paper Valentine by Brenna Yovanoff (01/08/2013) — Followed everywhere by the ghost of her recently deceased best friend, Hannah investigates the serial murders of young girls in her community. "Against a grisly backdrop, Yovanoff gives keen insight into friendship, sisterhood, and the stresses involved in being a teenage girl, in a painful but satisfying story that shows off the author's gifts for writing dark contemporary fantasy." — Publishers Weekly
Timekeeper by Alexandra Monir (01/08/2013) — The sequel toTimeless. When Philip Walker appears as a new student in Michele Windsor's high school class, she is floored. He is the love she thought she lost forever when they said goodbye during her time travels last century. But when Michele eagerly approaches him, she discovers the unthinkable: he doesn't remember her. In fact, he doesn't seem to remember anything about the Philip Walker of 1910..
Shadowlands by Kate Brian (01/08/2013) — Rory, a girl in witness protection, thinks the serial killer she turned in has found her and is killing people around her. But as she investigates, she discovers a dark, disturbing truth about her new hometown.
Janie Face to Face by Caroline B. Cooney (01/08/2013) — In this emotional conclusion to the thriller-romance Janie series that started with The Face on the Milk Carton, all will be revealed as readers find out if Janie and Reeve's love has endured, and whether or not the person who brought Janie and her family so much emotional pain and suffering is brought to justice.
Anatomy of a Single Girl by Daria Snadowsky (01/08/2013) — In follow-up to Anatomy of a Boyfriend, eighteen-year-old Dominique explores the relationship between love and lust, and the friendships that see us through.
Doomed by Tracy Deebs (01/08/2013) — Pandora Walker unwittingly unleashes cyber Armageddon on her seventeenth birthday and must play a virtual reality game in order to save the world.
The Lacey Chronicles #3 : The Rogue's Princess by Eve Edwards (01/08/2013) — Mercy Hart, daughter of one of London's wealthiest and most devout cloth merchants, is expected to marry her equal in rank and piety. Certainly not Kit Turner, a lowly actor and playboy, who also happens to be the late Earl of Dorset's illegitimate son. But when a chance encounter throws them together, Kit instantly falls for the beautiful Mercy's charms.
Crash by Lisa McMann (01/08/2013) — Jules lives with her family above their restaurant, which means she smells like pizza most of the time and drives their double-meatball-shaped food truck to school. It's not a recipe for popularity, but she can handle that. What she can't handle is the recurring vision that haunts her. Over and over, Jules sees a careening truck hit a building and explode…and nine body bags in the snow.
Then You Were Gone by Lauren Strasnick (01/08/2013) — Two years ago, Adrienne's best friend walked out of her life. One week ago, she left Adrienne a desperate, muffled voicemail. Adrienne never called back. Now Dakota is missing, leaving behind a string of broken hearts, a flurry of rumors, and a suicide note. "A lightning-quick read that's also a suspenseful emotional ride." — Horn Book
General Fiction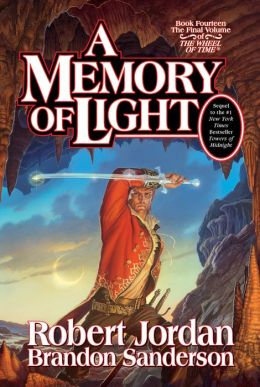 Nonfiction