Welcome to the Monday Morning Book Buzz, a preview of notable books being released this week. Some of them will be added to the Academy Library collection; if you read about a title that you would like added to the collection, let me know by either commenting on this post or by contacting me directly at the Library.
If you would like to subscribe to the CA Library Blog, click the Entries (RSS) button at the top of the menu on the right and add the link to your favorite news aggregator. You can also follow us on Facebook by visiting http://www.facebook.com/calibrary and hitting the 'Like' button.
This week's releases are listed by category: Young Adult Fiction, General Fiction and Nonfiction. On-sale dates are indicated in parentheses.
Notable New Releases for the week of January 28th:
Young Adult Fiction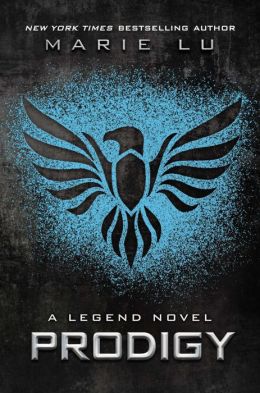 Prodigy (Legend Series #2) by Marie Lu (1/29/2013) — June and Day make their way to Las Vegas where they join the rebel Patriot group and become involved in an assassination plot against the Elector in hopes of saving the Republic. "A well-molded mixture of intrigue, romance, and action, where things can change with almost any turn of the page, and frequently do." — Booklist
Shadows in the Silence (Angelfire Trilogy, Book 3) by Courtney Allison Moulton (1/29/2013) — In the final battle for Heaven and Earth, Ellie, who has the reincarnated soul of an ancient reaper-slayer, must grapple with her archangel powers to save herself and all of humanity.
The Prey (The Hunt Trilogy, Book 2) by Andrew Fukuda (1/29/2013) — With death only a heartbeat away, Gene and the remaining humans must find a way to survive long enough to escape the hungry predators chasing them through the night. "A lengthy interlude in creepsterville, with the promise of a return to gory thrills." — Kirkus reviews
The Madman's Daughter by Megan Shepherd (1/29/2013) — Dr. Moreau's daughter, Juliet, travels to her estranged father's island, only to encounter murder, medical horrors, and a love triangle. "Shepard's atmospheric interpretation ought to pull readers in, with unexpected twists and a cliffhanger ending that should leave them craving more." — Publishers Weekly
Asunder by Jodi Meadows (01/29/2013) — The sequel to Incarnate. After the devastation of Templedark, eighteen-year-old Ana must stand up for the additional new souls and figure out the mystery of their–and her–existence.
What the Spell? by Brittany Geragotelis (01/29/2013) — When Brooklyn, a witch, turns sixteen, her conservative parents finally unbind her powers, bringing her newfound popularity and the attention of her long-time crush, Asher, but using spells may endanger her and, unless she uses her special ability to magically match couples, she may lose Asher.
General Fiction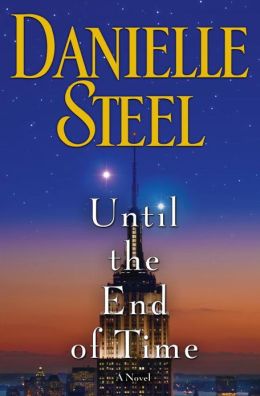 Until the End of Time by Danielle Steel (1/29/2013) — Two couples, four decades apart. One believes that if lovers die, they find each other again in another life. Or perhaps they wind up as stars side by side in the sky, together forever. "Connected by the notion of reincarnation but never repetitive, the two distinct romances form one overarching, heart-warming love story that will have readers believing in forever." — Publishers Weekly
Easter Bunny Murder by Leslie Meier (1/29/2013) — Spring has sprung in Tinker's Cove, and Lucy Stone has a mile-long to-do list. From painting eggs with her grandson, to preparing the perfect Easter feast, to reviving her garden after a long, cold winter, she hardly has time to search for a killer with a deadly case of spring fever.
Speaking From Among the Bones (Flavia de Luce Series #5) by Alan Bradley (1/29/2013) — Eleven-year-old amateur detective and ardent chemist Flavia de Luce is used to digging up clues, whether they're found among the potions in her laboratory or between the pages of her insufferable sisters' diaries. What she is not accustomed to is digging up bodies. "The Flavia bandwagon rolls on: not only will she star in five more novels, but she'll also shine in several made-for-television films." — Kirkus Reviews
The Winter Witch by Paula Brackston (1/29/2013) — In her small early nineteenth century Welsh town, there is no one quite like Morgana.   She is small and quick and pretty enough to attract a suitor, but there are things that set her apart from other girls. Though her mind is sharp she has not spoken since she was a young girl. Her silence is a mystery, as well as her magic. "Shortlisted for the Crème de la Crime Search for new writers, Brackston debuted with The Witch's Daughter. She's back with a second work starring a young Welsh witch who has yet to master her magic." — Library Journal
Insane City by Dave Barry (1/29/2013) — The first solo adult novel in more than a decade from the Pulitzer Prize winner and New York Times–bestselling author. Seth Weinstein knew Tina was way out of his league in pretty much any way you could imagine, which is why it continued to astonish him that he was on the plane now for their destination wedding in Florida. " Although Insane City creaks occasionally, it mostly lives up to the impressive Dave Barry standard of escapist fun." — New York Times
The Alpine Xanadu: An Emma Lord Mystery by Mary Daheim (1/29/2013) — A new exhilarating installment in Mary Daheim's beloved and long-running small-town murder mystery series set in Alpine, Washington, and featuring unforgettable newspaper editor Emma Lord.
Here I Go Again by Jen Lancaster (1/29/2013) — Twenty years after ruling the halls of her suburban Chicago high school, Lissy Ryder doesn't understand why her glory days ended. Back then, she was worshipped… beloved… feared. Present day, not so much. Lissy finally realizes her present is miserable because of her past. But it's not like she can go back in time and change who she was… or can she? "Quantum physics was never funnier. A great read." — Kirkus Reviews
Nonfiction