Welcome to the Monday Morning Book Buzz, a preview of notable books being released this week. Some of them will be added to the Academy Library collection; if you read about a title that you would like added to the collection, let me know by either commenting on this post or by contacting me directly at the Library.
If you would like to subscribe to the CA Library Blog, click the Entries (RSS) button at the top of the menu on the right and add the link to your favorite news aggregator. You can also follow us on Facebook by visiting http://www.facebook.com/calibrary and hitting the 'Like' button.
This week's releases are listed by category: Teen Fiction, General Fiction and Nonfiction. On-sale dates are indicated in parentheses.
Notable New Releases for the week of February 18th:
Teen Fiction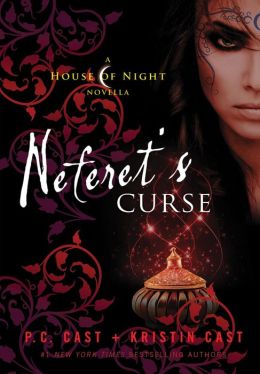 Neferet's Curse: A House of Night Novella by P.C. Cast and Kristin Cast (2/19/2013) — After the death of her mother, sixteen-year-old Emily tries to take her place as woman of the house when her bank president father holds social functions, but soon Emily is marked by a Vampire and taken to the Chicago House of Night to start a new life.
Mind Games by Kiersten White (2/19/2013) — Seventeen-year-old Fia and her sister, Annie, are trapped in a school that uses young female psychics and mind readers as tools for corporate espionage–and if Fia doesn't play by the rules of their deadly game, Annie will be killed. "White's world building is as intriguing as her characters, making this a must-read series opener." — Booklist
Shards and Ashes edited by Melissa Marr and Kelley Armstrong (2/19/2013) — A collection of nine dystopian tales, with selections by Veronica Roth, Nancy Holder, Melissa Marr, and others.
How to Lead a Life of Crime by Kirsten Miller (02/21/2013) — A teenaged pickpocket, haunted by the ghost of his brother killed by his father, is recruited for Mandel Academy, a school for criminals where only one student survives each semester. "An enigmatic page turner full of intrigue." — Kirkus Reviews
General Fiction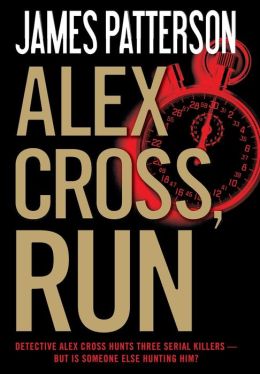 Alex Cross, Run by James Patterson (2/18/2013) — Detective Alex Cross arrests renowned plastic surgeon Elijah Creem for becoming involved with with teenage girls. Now, his life ruined, Creem is out of jail, and he's made sure that no one will recognize him–by giving himself a new face.
Nothing Gold Can Stay by Ron Rash (2/19/2013) — A collection of short fiction from Southern writer Ron Rash that depicts characters living in Appalachia from the time of the American Civil War to present day. "Within the confines of place, the similarities and varieties of the stories make this a wonderful collection." — Booklist
The Sound of Broken Glass (Duncan Kincaid and Gemma James Series #15) by Deborah Crombie (2/19/2013) — While investigating the murder of a well-respected barrister who was found dead at a seedy hotel in Crystal Palace, Detective Inspector Gemma James and her partner, Detective Sergeant Melody Talbot, begin to question everything they think they know about their world and those they trust most. "Another solid outing for the reliable Crombie." — Kirkus Reviews
Hunt the Scorpion: A SEAL Team Six Novel by Don Mann (2/19/2013) — When a nuclear device goes missing, and surfaces in the clutches of known terrorists, the United States calls on its most prized anti-terrorism force: Navy SEAL Team Six.  "The action is nonstop, and Mann does a fine job giving readers the feel of what it's like to be a member of the SEALs, from danger to camaraderie." — Booklist
Fuse (The Pure Trilogy, Book 2) by Julianna Baggott (2/19/2013) — In a post-apocalyptic world where those who dwell within the Dome are safe, and those who live outside struggle to survive, Pressia decodes secrets from the past in an effort to set the Wretches free of their fusings forever.
After Rome: A Novel of Celtic Britain by Morgan Llywelyn (2/19/2013) — After the Roman Empire abandons Viroconium in Great Britain, Dinas seeks to become king by gathering support, while his cousin Cadogan is reluctantly appointed the leader of a society in the wilderness. "The stage seems set for a possible sequel as the masterful Llywelyn moves across the Irish Sea, turning her talent for historical detailing to ancient England and Wales." — Booklist
Trinity Rising by Elspeth Cooper (2/19/2013) — This sequel to Cooper's Songs of the Earth continues the story of a young man who has been sentenced to death, and then exiled, for his magical abilities.
Nonfiction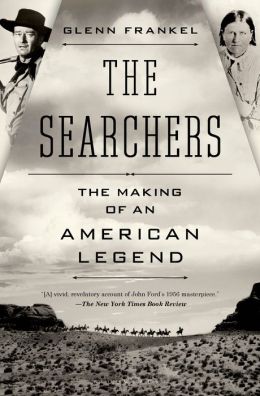 The Searchers: The Making of an American Legend by Glenn Frankel (2/19/2013) — Frankel, beginning in Hollywood and then returning to the history behind the classic John Ford western, creates a rich and nuanced anatomy of a timeless film and a quintessentially American myth.
Damn Few: Making the Modern SEAL Warrior by Rorke Denver (2/19/2013) — Denver trains the men who become Navy SEALs, and his new book takes you inside his personal story and the fascinating, demanding SEAL training program he oversees.
Lee Marvin: Point Blank by Dwayne Epstein (2/19/2013) — The first full-length, authoritative, and detailed story of the iconic actor's life offers an appreciation for the man and his acting career and the classic films in which he starred.
Shouting Won't Help: Why I–and 50 Million Other Americans–Can't Hear You by Katherine Bouton (2/19/2013) — For twenty-two years, Katherine Bouton had a secret that grew harder to keep every day. An editor at The New York Times, at daily editorial meetings she couldn't hear what her colleagues were saying. She had gone profoundly deaf in her left ear; her right was getting worse. This is a deftly written, deeply felt look at a widespread and misunderstood phenomenon.
The Age of Edison: Electric Light and the Invention of Modern America by Ernest Freeberg (2/21/2013) — Freeberg weaves a narrative that reaches from Coney Island and Broadway to the tiniest towns of rural America, tracing the progress of electric light through the reactions of everyone who saw it, and placing the story of Edison's invention in the context of a technological revolution that transformed America and Europe.
The Bankers' New Clothes: What's Wrong with Banking and What to Do about It by Anat Admati and Martin F. Hellwig (2/24/2013) — The past few years have shown that risks in banking can impose significant costs on the economy. Many claim, however, that a safer banking system would require sacrificing lending and economic growth; Admati and Hellwig examine this claim and the narratives used by bankers, politicians, and regulators to rationalize the lack of reform, and expose them as invalid.
Sticks and Stones: Defeating the Culture of Bullying and Rediscovering the Power of Character and Empathy by Emily Bazelon (2/19/2013) — Bullying, once thought of as the province of queen bees and goons, has taken on new, complex, and insidious forms, as parents and educators know all too well. Bazelon, who has established herself as a leading voice on the social and legal aspects of teenage drama, brings readers on a deeply researched, clear-eyed journey into the ever-shifting landscape of teenage meanness and its sometimes devastating consequences.