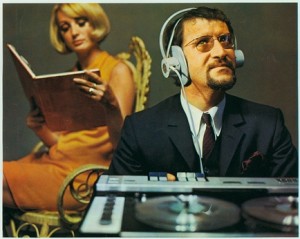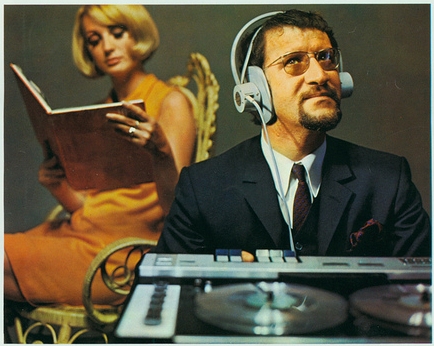 Welcome to Podcast Friday!, a weekly compilation of some of the more interesting podcasts from around the web, listed right here for your listening pleasure!
This page features the Yahoo! WebPlayer, an easy way to bring audio and video into a website. The podcasts listed below will open and play in the WebPlayer automatically. Cool!
Flaming Lips, Surfer Blood, Sufjan Stevens, More (Tuesday, March 05, 2013) — This week on All Songs Considered, hosts Bob Boilen and Robin Hilton are joined by some familiar friends from the NPR Music team, who share their latest musical finds.
Book Review Podcast (Friday, March 08, 2013) — This week, Jeanine Basinger discusses marriage in the movies; Leslie Kaufman has notes from the field; Charles McGrath talks about the letters of P. G. Wodehouse; and Gregory Cowles has best-seller news. Sam Tanenhaus is the host.
NPR: 03-07-2013 Books (Thursday, March 07, 2013) — Stories:  1) 'Wave' Tells A True Story Of Survival And Loss In The 2004 Tsunami 2) Man Turned Fly Seeks Revenge For Bad Reincarnation 3) To 'Sum It Up': A Legendary Basketball Coach Braves Alzheimer's 4) Time Rules In Jamaica Kincaid's New Novel, 'See Now Then' 5) With Audubon's Help, Beat-Up Kid Is 'Okay For Now'
Why do most cars use gasoline instead of diesel? (Friday, March 08, 2013) — Diesel engines are more efficient than engines that run on gasoline, yet they've never really caught on in passenger cars in the United States. Discover the many reasons why diesel engines aren't the norm in this episode of BrainStuff.
Is it possible to carbonate your own water? (Wednesday, March 06, 2013) — If you enjoy drinking carbonated water, this episode's for you! Listen in as Marshall Brain explains how to make your own carbonated water at home for a fraction of the price you pay in stores.
How does Caller ID work? (Monday, March 04, 2013) — Almost all cell phones have a capacity for caller ID, which identifies the phone number at the other end of a telephone connection — but how does it work? Listen in as Marshall Brain breaks down the basics of this surprisingly simple technology.
Yosemite National Park (Friday, March 08, 2013) — Yosemite isn't just the nickname of a cantankerous cartoon character — it's also one of the oldest national parks in the world. Discover the natural delights of Yosemite in this video podcast from HowStuffWorks.com.
Sex Comedies And Marshmallow Peeps (Rebroadcast) (Friday, March 08, 2013) — This week on Pop Culture Happy Hour, the the gang takes some time off due to a perfect storm of illness and SXSW preparation. Here's a favorite episode from last Spring in which NPR Monkey See's Linda Holmes joins Glen Weldon, Trey Graham and Stephen Thompson to talk about the vitality (or not) of the teen sex comedy — from Fast Times at Ridgemont High and Porky's to American Pie and Superbad. Then the gang has a lively debate about Easter candy and the value of Peeps. All that, plus What's Making Us Happy this week. (Note: This episode original aired on April 6, 2012.)
Episode 407: Jack the Giant Slayer (Monday, March 04, 2013) — We cut down Jack the Giant Slayer and discuss the Oscars and Evil Dead 4 plus Sound City, Black Death, Spawn, Ransom, The Man Who Knew Too Little, Wet Hot American Summer, World Trade Center and Valkyrie.
When Is a Negative a Positive? (Wednesday, March 06, 2013) — Sure, we all like to hear compliments. But if you're truly looking to get better at something, it's the negative feedback that will get you there.
Last Episodes (Wednesday, March 06, 2013) — When a show wraps up, the finale episode can either be the cherry on top of the ice cream, or salt in a wound.  Tracy and Holly run down some of the best and the worst episodes that ended TV shows, and talk about some of the record-holders as well.
Mailbag! (Monday, March 04, 2013) — PopStuff has some fantastic listeners who write us some fabulous missives. Tracy and Holly share some of their faves as evidence, from comments on previous episodes to really cool show suggestions.
The Sound Opinions World Tour: Sweden (Sunday, March 03, 2013) — Jim and Greg rack up the frequent flyer miles. They kick off the Sound Opinions World Tour with a musical voyage to Sweden. DJ Stefan Wermelin is our guide through Swedish Pop history from ABBA to Robyn.
Pica: Dirt for Dinner (Thursday, March 07, 2013) — Chances are you didn't pack mud pies or clay bricks for lunch, but humans – like many animals – are not above pica in their diet. In this episode, Robert and Julie discuss the practice of dirt and mineral consumption and just what impulses are at work.
Elevators and the Humans Who Use Them (Tuesday, March 05, 2013) — Like most ubiquitous technology, elevators are often ignored. But there would be no skyscrapers without them. There would be no tightly-packed awkwardness, no dusting of claustrophobic fear. Tune in to learn about the psychology and science of elevators.
The Real Al Swearengen: Part 2 (Wednesday, March 06, 2013) — While Al Swearengen's notoriety comes from his famous saloon, his early experiences all informed his later life. Join Tracy and Holly as they examine the life and times of Al Swearengen in the second part of this series.
The Real Al Swearengen: Part 1 (Monday, March 04, 2013) — Al Swearengen has become a widely-recognized figure in the time of the Black Hills gold rush. While his notoriety comes from his famous saloon, his early experiences as a pioneer child, 100-days man and apprentice barkeep all informed his later life.
Do people really run off to join the French Foreign Legion? (Thursday, March 07, 2013) — Anyone who knows anything about Jean-Claude Van Damme knows he played a French legionnaire in the movies. He was just one of many actors to star in films that romanticized this mercenary force. Check out the details in this episode with Josh and Chuck.
What makes a one-hit wonder? (Tuesday, March 05, 2013) — The term "one-hit wonder" gets thrown around a lot, but Chuck Bryant went to the trouble to really define what makes a one-hit wonder in the article this episode is based on. Join him and Josh as they get to the bottom of this disparaging term.
Shorts: The Man Behind the Maneuver (Tuesday, March 05, 2013) — In the 1970s, choking became national news: thousands were choking to  death, leading to more accidental deaths than guns. Nobody knew what to  do. Until a man named Henry Heimlich came along with a big idea.