Welcome to the Monday Morning Book Buzz, a preview of notable books being released this week. Some of them will be added to the Academy Library collection; if you read about a title that you would like added to the collection, let me know by either commenting on this post or by contacting me directly at the Library.
If you would like to subscribe to the CA Library Blog, click the Entries (RSS) button at the top of the menu on the right and add the link to your favorite news aggregator. You can also follow us on Facebook by visiting http://www.facebook.com/calibrary and hitting the 'Like' button.
This week's releases are listed by category: Teen Fiction, General Fiction and Nonfiction. On-sale dates are indicated in parentheses.
Notable New Releases for the week of March 11th:
Teen Fiction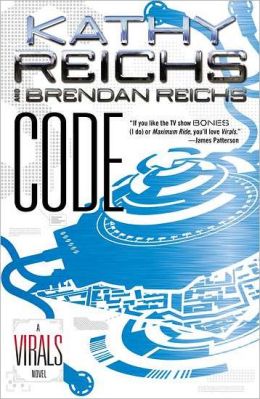 Code by Kathy Reichs (3/12/2013) — Tory Brennan and the Virals get caught up in a geocaching adventure that leads them to a cache containing a bomb that they must locate before it explodes. "This series mixes thrills with timeless coming-of-age themes, teasing the intellect with well-drawn characters and keeping the pages turning with a well-tuned pace." — Kirkus Reviews
The Secret Circle: The Temptation by Aubrey Clark, created by L.J. Smith (3/12/2013) — Cassie's friends in the Circle have been possessed by evil spirits, and she must turn to her dark side to rescue them.
Promises to Keep by Amelia Atwater-Rhodes (03/12/2013 ) — The compendium of creations (SingleEarth, the Bruja guilds, the Midnight empire) intertwine in an exciting, unsettling plot featuring happenings both accidental and deliberate that will forever change the alternate landscape inhabited by vampires, Tristes, shapeshifters et al.
Poison by Bridget Zinn (03/12/2013) — When sixteen-year-old Kyra, a potions master, tries to save her kingdom by murdering the princess, who is also her best friend, the poisoned dart misses its mark and Kyra becomes a fugitive, pursued by the King's army and her ex-boyfriend Hal. "Zinn has crafted a marvelous tale, more Harry Potter than Twilight." — Horn Book
Deep Betrayal by Anne Greenwood Brown (03/12/2013) — The sequel to Lies Beneath. It's been thirty days, two hours, and seventeen minutes since Calder left Lily standing on the shores of Lake Superior. Not that she's counting. And when Calder does return, it's not quite the reunion Lily hoped for.
Strands of Bronze and Gold by Jane Nickerson (03/12/2013) — When seventeen-year-old Sophia Petheram's beloved father dies, she receives an unexpected letter. An invitation—on fine ivory paper, in bold black handwriting—from the mysterious Monsieur Bernard de Cressac, her godfather. With no money and fewer options, Sophie accepts, leaving her humble childhood home for the astonishingly lavish Wyndriven Abbey, in the heart of Mississippi. "Fans of Libba Bray's Gemma Doyle trilogy will delight in this gorgeously atmospheric page-turner." — School Library Journal
Trinkets by Kirsten Smith (03/12/2013) — When three Lake Oswego High School girls from different social groups, good-girl Elodie, popular Tabitha, and tough Moe, meet in a rehabilitation group, they discover they have much more in common than shoplifting. "Funny, smart, and perceptive." — Publishers Weekly
Escape Theory by Margaux Froley (03/12/2013) — Bound by her oath of confidentiality and tortured by unrequited love, sixteen-year-old Devon, a peer counselor at a prestigious California boarding school, finds herself on a solitary mission to get to the bottom of a popular student's apparent suicide.
Scowler by Daniel Kraus (03/12/2013) — Nineteen-year-old Ry Burke, his mother, and little sister scrape by for a living on their dying family farm. Ry wishes for anything to distract him from the grim memories of his father's physical and emotional abuse. Then a meteorite falls from the sky, bringing with it not only a fragment from another world but also the arrival of a ruthless man intent on destroying the entire family.
Fat Angie by E. E. Charlton-Trujillo (03/12/2013) — Angie is broken — by her can't-be-bothered mother, by her high-school tormenters, and by being the only one who thinks her varsity-athlete-turned-war-hero sister is still alive.
Panic by Sharon M. Draper (03/12/2013) — As rehearsals begin for the ballet version of Peter Pan, the teenaged members of an Ohio dance troupe lose their focus when one of their own goes missing. "Pulse-pounding and inspiring." — Kirkus Reviews
General Fiction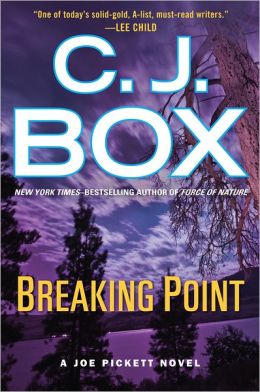 Nonfiction