* * * * *
Take a look at some of the latest nonfiction titles in the New Book section at CA Library:
Literature
The Opposite Of Loneliness : Essays And Stories /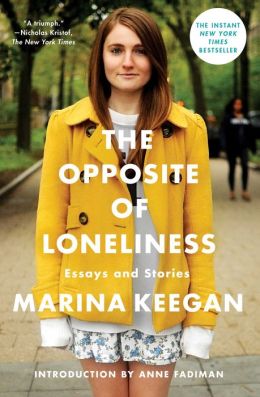 Marina Keegan — An affecting and hope-filled posthumous collection of essays and stories from the talented young Yale graduate whose title essay captured the world's attention in 2012 and turned her into an icon for her generation. "Like every millennial who's seen irony elevated to an art form, Keegan brings self-awareness to the collective insecurity of her peers, even as she captures it with a precision that only comes from someone who feels it too." – Publishers Weekly
Science and Technology
The Hunt For The Golden Mole : All Creatures Great And Small, And Why They Matter / Richard Girling — Taking as its narrative engine the hunt for an animal that is legendarily rare, Richard Girling writes an engaging and highly informative history of humankind's interest in hunting and collecting living things. "A page-turning, thought-provoking treatise on a desperate environmental crisis." – Booklist starred review
The Innovators : How A Group Of Inventors, Hackers, Geniuses, And Geeks Created The Digital Revolution / Walter Isaacson — Following his blockbuster biography of Steve Jobs, Isaacson reveals the story of the people who created the computer and the Internet. It is destined to be the standard history of the digital revolution and an indispensable guide to how innovation really happens. "Anyone who uses a computer in any of its contemporary shapes or who has an interest in modern history will enjoy this book. It should be on the reading lists of book discussion groups and high school and college courses across the curriculum." – Library Journal starred review
What If? : Serious Scientific Answers To Absurd Hypothetical Questions / Randall Munroe — From the creator of the wildly popular webcomic xkcd, hilarious and informative answers to important questions you probably never thought to ask. "Those who enjoyed the irreverent style of Allie Brosh's best-selling memoir, Hyperbole and a Half, will enjoy Munroe's serious and silly musings on everything from science to romance." – Library Journal
Separated @ Birth : A True Love Story Of Twin Sisters Reunited / Anaïs Bordier and Samantha Futerman ; with Lisa Pulitzer — It all began when design student Anaïs Bordier viewed a YouTube video and saw her own face staring back. After some research, Anaïs found that the Los Angeles actress Samantha Futerman was born in the exact same location and on the same day that Anaïs was born. Thus begins their remarkable journey to build a relationship as sisters, continents apart. "Inspiring and winning, Sam and Anaïs' tale is a testament to the power of sisterhood as well as the way social media can positively affect lives." — Booklist
Social Studies
The Lives Of Muhammad /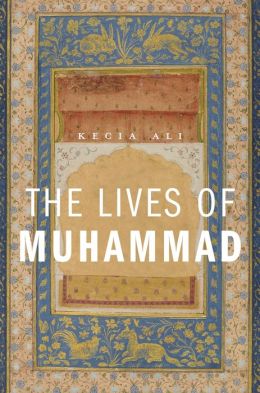 Kecia Ali — Ali into the many ways the Prophet's life story has been told from the earliest days of Islam to the present, by both Muslims and non-Muslims. "Recommended for high school students…interested in learning about how and why the narratives of Islam's prophet and those close to him evolved and changed." – Library Journal
A Most Imperfect Union : A Contrarian History Of The United States / by Ilan Stavans — Cultural critic Ilan Stavans and award-winning cartoonist Lalo Alcaraz present a vibrant alternative history of America, giving full voice to the country's unsung but exceptional people. "Edgy, informative, and visually engaging, this would be a good fit for visual learners and iconoclasts." – Booklist
Thomas Paine : Crusader For Liberty : How One Man's Ideas Helped Form A New Nation / National Book Award finalist Albert Marrin — A portrait of the influential intellectual behind such books as The Age of Reason discusses his limited formal education, fervent support of American independence, and life-risking advocacy of history-shaping ideas. "Well illustrated, carefully researched, and drawn heavily from Paine's own works, this work is a straightforward biography of a figure rarely taught to kids, but it also celebrates the power of words and how ideas can change the world." – Booklist
Unbroken : An Olympian's Journey From Airman To Castaway To Captive / Laura Hillenbrand — A young adult edition of the bestseller documents the story of how Louis Zamperini, a juvenile delinquent-turned-Olympic athlete and World War II pilot, crashed into the ocean and survived for weeks on a life raft only to become a prisoner of war. "With a film adaptation scheduled for December 2014 and a crossover teen audience for the best-selling adult account, this youth edition should have a wide audience." – Booklist starred review
The Arts
The Art Of Noise : Conversations With Great Songwriters /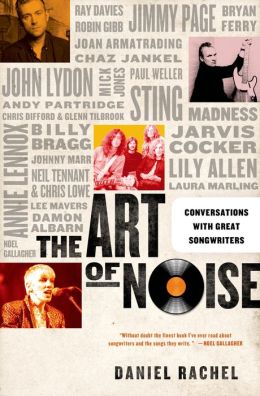 Daniel Rachel — An unprecedented collection of insightful, of-the-moment conversations with twenty-seven of the great songwriters, who discuss everything from their individual approaches to writing, to the inspiration behind their most successful songs, to the techniques and methods they have independently developed to foster their creativity.
Hitchcock's Stars : Alfred Hitchcock And The Hollywood Studio System / Lesley L. Coffin — Coffin looks at how the director made the most of the actors who were at his disposal for several decades, from his first American production in 1940 to his final feature in 1976. "It would have been easy for Coffin to paint Hitchcock…as a heartless director who thought actors were an inconvenient necessity, but the truth is rather more complex than that, and Hitchcock's legion of fans should be happy that Coffin is interested in finding it." – Booklist
Health and Wellness
Against Football : One Fan's Reluctant Manifesto / Steve Almond — In light of conclusive medical evidence that football causes serious brain injury, a life-long football lover (who happens to be a New York Times bestselling author) tells why he's turning away from the game– and you should, too. "A searing, thought-provoking book that most needs to be considered by those who seem least likely to read it." – Booklist starred review
Be A Changemaker : How To Start Something That Matters /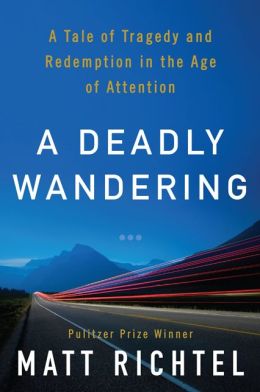 Laurie Ann Thompson — Empower yourself in today's highly connected, socially conscious world as you learn how to wield your passions, digital tools, and the principles of social entrepreneurship to affect real change in your schools, communities, and beyond. "Thorough, encouraging advice for the next generation of activists." – Publishers Weekly
A Deadly Wandering : A Tale Of Tragedy And Redemption In The Age Of Attention / Matt Richtel — A landmark exploration of the vast and expanding impact of mobile technology, rivetingly told through the lens of a deadly collision. Pulitzer Prize-winning journalist Matt Richtel interweaves the cutting-edge science of attention with the tensely plotted story of a mysterious car accident and its aftermath. "A rare combination of science, ability, tragedy, and hope, one that should be read by parents and young adults alike as well as legislators." – Booklist starred review
* * * * *