It's the start of another school year, and we've been busy putting some great new books on the shelves! Here are some notable titles you'll find in the New Books section at CA Library:
The Downstairs Girl by Stacey Lee — 1890, Atlanta. By day, seventeen-year-old Jo Kuan works as a lady's maid for the cruel Caroline Payne, the daughter of one of the wealthiest men in Atlanta. But by night, Jo moonlights as the pseudonymous author of a newspaper advice column for 'the genteel Southern lady'. "Unflinching in its portrayals of racism yet ultimately hopeful and heartfelt, this narrative places voices frequently left out of historical fiction center stage" (School Library Journal starred review).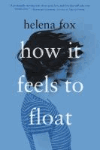 How It Feels To Float by Helena Fox — Sixteen-year-old Biz sees her father every day, though he died when she was seven. When he suddenly disappears, she tumbles into a disaster-land of grief and depression from which she must find her way back. "A masterful portrayal of mental illness that illuminates the complex interplay between emotional trauma and the mind's subsequent recoil…and the writing is just beautiful" (Booklist starred review).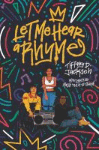 Let Me Hear A Rhyme by Tiffany D. Jackson — Brooklyn, 1998. Biggie Smalls was right: things done changed. But that doesn't mean that Quadir and Jarrell are cool letting their best friend Steph's music lie forgotten under his bed after he's murdered, not when his rhymes could turn any Bed Stuy corner into a party. With the help of Steph's younger sister Jasmine, they come up with a plan to promote Steph's music under a new rap name: the Architect. "Thoroughly engrossing and as infectious as Steph's lyrics: a testament to the unbreakable bonds of friendship and a love letter to Brooklyn and hip-hop in the late '90s" (Kirkus starred review).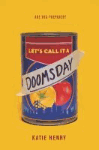 Let's Call It A Doomsday by Katie Henry — Ellis Kimball, sixteen, whose anxiety disorder causes her to prepare for the imminent end of the world, meets Hannah, who claims to know when it will happen. "This is one of the few YA titles with a Mormon protagonist, and Ellis's faith is portrayed as a complex and meaningful part of who she is. Humorous dialogue and richly developed supporting characters add to the appeal" (School Library Journal starred review).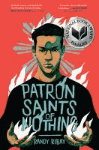 Patron Saints of Nothing by Randy Ribay — When seventeen-year-old Jay Reguero learns his Filipino cousin and former best friend, Jun, was murdered as part of President Duterte's war on drugs, he flies to the Philippines to learn more. "Part coming-of-age story and part exposé of Duterte's problematic policies, this powerful and courageous story offers readers a refreshingly emotional depiction of a young man of color with an earnest desire for the truth" (Kirkus starred review).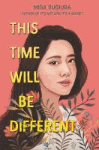 This Time Will Be Different by Misa Sugiura — CJ has never lived up to her mom's type A ambition, and she's perfectly happy just helping her aunt, Hannah, at their family's flower shop. Then her mom decides to sell the shop — to the family who swindled CJ's grandparents when thousands of Japanese Americans were sent to internment camps during WWII. Soon a rift threatens to splinter CJ's family, friends, and their entire Northern California community; and for the first time, CJ has found something she wants to fight for. "[Sugiura's] masterly weaving of the personal, political and historical is one of the novel's greatest strengths…tightly interlaced through CJ's captivating, honest, often hilarious point of view" (New York Times book review).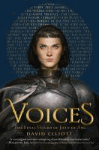 Voices: The Final Hours of Joan of Arc by David Elliott — Told through medieval poetic forms and in the voices of the people and objects in Joan of Arc's life, this historical novel in verse explores timely issues such as gender, misogyny, and the peril of speaking truth to power. Before Joan of Arc became a saint, she was a girl inspired. "With stunning lyricism, these poems fashion an enlivened, gripping narrative that addresses themes of gender identity, class and vocation, and innocence and culpability, bringing fresh nuance to an oft-told story" (Publishers Weekly starred review).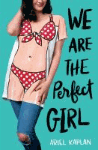 We Are The Perfect Girl by A.E. Kaplan — In order to win over perfect Greg, beautiful Bethany goes on dates with him while bold Aphra coaches her on what to say, but their plan comes crashing down when Greg uncovers their scheme. "Kaplan's story progresses rapidly and instantly hooks readers while holding interest from beginning to end, and the novel hits on relevant themes including self-esteem, body image, and leaving your comfort zone" (School Library Journal starred review).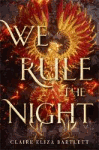 We Rule The Night by Claire Eliza Bartlett — Seventeen-year-olds Revna, the daughter of a traitor, and Linne, the daughter of a general, must use forbidden magic to fly planes in wartime despite their deep dislike of each other. "Undercurrents of religion, hypocrisy, betrayal, and honor roil beneath the alternating third-person perspectives; hints of possible romances and likely bigger battles to come seem to promise a sequel or two…a fierce and compelling breakout debut that should not be missed"(Kirkus starred review).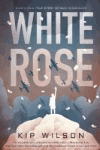 White Rose by Kip Wilson — The story of Sophie Scholl, a young German college student who challenges the Nazi regime during World War II as part of the White Rose, a non-violent resistance group. "Many pieces of this narrative — demonizing a population, standing silently as people are mistreated, fighting against harmful policies — are timely and relevant. The back matter includes information about key players, a glossary, a list of primary and secondary sources in both English and German, and a helpful author's note giving more context to Sophie's story" (School Library Journal starred review).