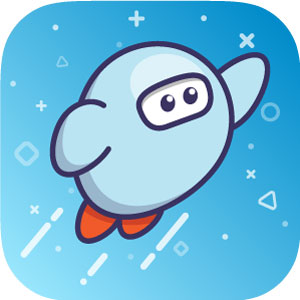 Here's a new feature on the CA Library Blog — Meet The Authors! This is a collection of videos in which the authors of some of the latest and most popular books in the CA Library collection share their own thoughts about writing.
This collection features the authors of some of the eBooks in the Sora Digital Reading App. We also have these books in the library print collection; look for them in the CA Library catalog.
Don't forget — if the eBook or audiobook you want is currently signed out, you can click the 'Place a hold' button to get on the waiting list. You can also check to see if the other libraries in your Sora account — Wayne-Finger Lakes BOCES and the Pioneer Library System — have digital copies. Just do a search and be sure to check the 'Search all of my libraries' box.
If you haven't added the BOCES and Pioneer collections to your Sora account, this video shows you how: Adding Libraries.
Let's hear from the authors…
Kate In Waiting by Becky Albertalli — "Becky Albertalli on the Wonder of Teen Friendship"
~~~~~~~~~~~~~~~~~~~~~
Realm Breaker by Victoria Aveyard — "Victoria Aveyard Introduces Realm Breaker"
~~~~~~~~~~~~~~~~~~~~~
Iron Raven by Julie Kagawa — "Write Bites with Julie Kagawa: How do I start writing?"
~~~~~~~~~~~~~~~~~~~~~
All American Boys by Jason Reynolds and Brendan Kiely — "AAB Author Interviews"
~~~~~~~~~~~~~~~~~~~~~
The Obsession by Jesse Q. Sutanto — "Sourcebooks Teen Book Club message from Jesse Q. Sutanto"
~~~~~~~~~~~~~~~~~~~~~
King Of Scars by Leigh Bardugo — "Leigh Bardugo on KING OF SCARS!"
~~~~~~~~~~~~~~~~~~~~~
Sadie by Courtney Summers — "Courtney Summers on Writing SADIE"
~~~~~~~~~~~~~~~~~~~~~
We Are Not Free by Traci Chee — "We Are Not Free – Research Stories #1 – Best Story Behind a Photograph"
~~~~~~~~~~~~~~~~~~~~~
Ignite Me (Shatter Me, Book 3) by Tahereh Mafi — "Tahereh Mafi on Ignite Me (Shatter Me) at 2015 L.A. Times Festival of Books"
~~~~~~~~~~~~~~~~~~~~~
The Selection by Kiera Cass — "Epic Author Facts: Kiera Cass | The Selection Series"