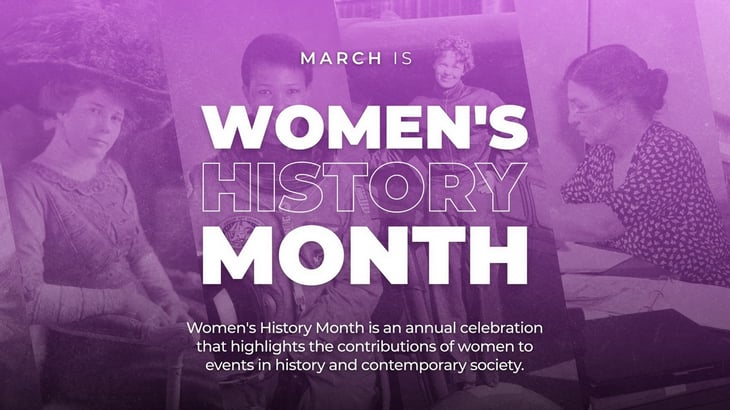 March is Women's History Month!
Women's History Month had its origins as a national celebration in 1981 when Congress passed authorized and requested the President to proclaim the week beginning March 7, 1982 as "Women's History Week." In 1987 after being petitioned by the National Women's History Project, Congress designated the month of March 1987 as "Women's History Month." Between 1988 and 1994, Congress passed additional resolutions requesting and authorizing the President to proclaim March of each year as Women's History Month. Since 1995, presidents have issued a series of annual proclamations designating the month of March as "Women's History Month." These proclamations celebrate the contributions women have made to the United States and recognize the specific achievements women have made over the course of American history in a variety of fields.
Here are some eBooks and audiobooks available in the Sora Digital Reading app from the CA Library, W-FL BOCES, and OWWL Public Library collections that celebrate the achievements of women in history: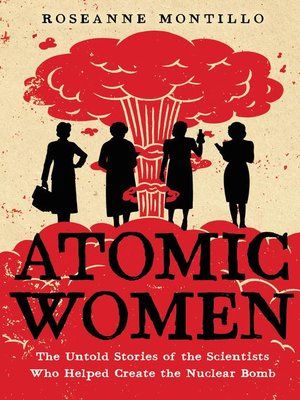 eBook – Atomic Women: The Untold Stories of the Scientists Who Helped Create the Nuclear Bomb by Roseanne Montillo — Bomb meets Code Girls in this nonfiction narrative about the little-known female scientists who were critical to the invention of the atomic bomb during World War II.
eBook – Dissenter On The Bench: Ruth Bader Ginsburg's Life & Work by Victoria Ortiz — The life and career of the fiercely principled Supreme Court Justice, now a popular icon, with dramatic accounts of her landmark cases that moved the needle on legal protection of human rights, illustrated with archival photographs. (Audiobook also available)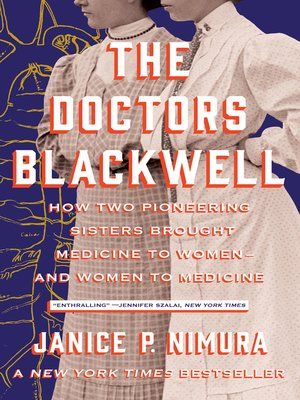 eBook – The Doctors Blackwell: How Two Pioneering Women Brought Medicine To Women and Women To Medicine by Janice P. Nimura — Elizabeth Blackwell believed from an early age that she was destined for a mission beyond the scope of "ordinary" womanhood. In 1849, she became the first woman in America to receive an MD — from Geneva Medical College (now Hobart and William Smith Colleges). She was soon joined in her iconic achievement by her younger sister, Emily, who was actually the more brilliant physician. (Audiobook also available)
eBook – Double Victory: How African American Women Broke Race and Gender Barriers to Help Win World War II by Cheryl Mullenbach — Tells the stories of African American women who did extraordinary things to help their country during World War II.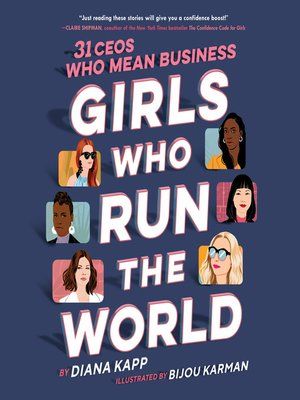 Audiobook – Girls Who Run The World: 31 CEOs Who Mean Business by Diana Kapp — Part biography, part business how-to, and fully empowering, this book shows that you're never too young to dream BIG!
eBook – Harriet Tubman: The Road To Freedom by Catherine Clinton — The definitive biography of one of the most courageous women in American history "reveals Harriet Tubman to be even more remarkable than her legend" (Newsday).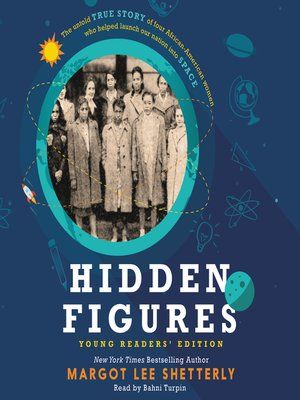 eBook – Hidden Figures (Young Readers' Edition) by Margot Lee Shetterly — This edition of Margot Lee Shetterly's acclaimed book is perfect for young readers. It's the powerful story of four African-American female mathematicians at NASA who helped achieve some of the greatest moments in our space program. (Audiobook also available)
eBook – Jane Against The World: Roe v. Wade and the Fight For Reproductive Rights by Karen Blumenthal — Award-winning author Karen Blumenthal takes a deep and passionate look at the riveting history of the fight for reproductive rights in the United States—and how Roe v. Wade was only the beginning. (Audiobook also available)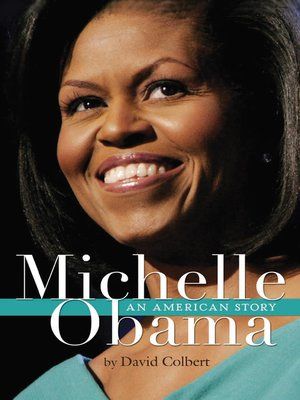 eBook – Michelle Obama: An American Story by David Colbert — This YA biography of the former First Lady considers her journey from Chicago to the White House in the larger context of African American history.
eBook – Pure Grit: How American World War II Nurses Survived Battle and Prison Camp in the Pacific by Mary Cronk Farrell — The story of sisterhood and suffering, of tragedy and betrayal, of death and life, as American women served in the Pacific during World War II.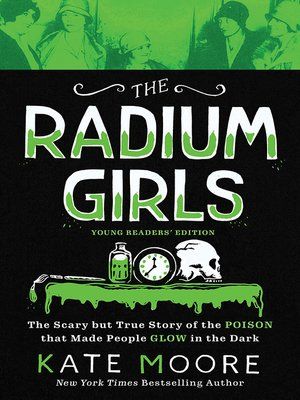 eBook – The Radium Girls: The Dark Story of America's Shining Women by Kate Moore — Written with a sparkling voice and breakneck pace, The Radium Girls fully illuminates the inspiring young women exposed to the "wonder" substance of radium, and their awe-inspiring strength in the face of almost impossible circumstances. (Audiobook also available)
eBook – The Radium Girls (Young Readers Edition) by Kate Moore — Explore the unbelievable true story of America's glowing girls and their fight for justice in the young readers edition of the bestseller The Radium Girls. This enthralling new edition includes all-new material, including a glossary, timeline, and dozens of bonus photos.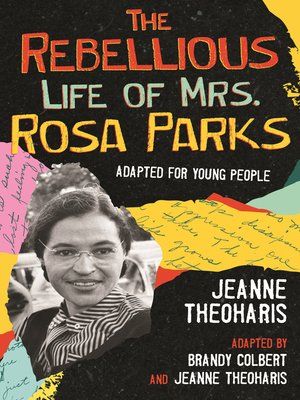 eBook – The Rebellious Life of Mrs. Rosa Parks by Jeanne Theoharis — Now adapted for young readers, the award-winning biography that examines Parks's life and 60 years of radical activism and brings the civil rights movement in the North and South to life.
Audiobook – Rise of the Rocket Girls: The Women Who Propelled Us, from Missiles to the Moon to Mars by Nathalia Holt — Based on extensive research and interviews with all the living members of the team who helped launch the U.S. into space, Rise of the Rocket Girls offers a unique perspective on the role of women in science: both where we've been, and the far reaches of space to which we're heading.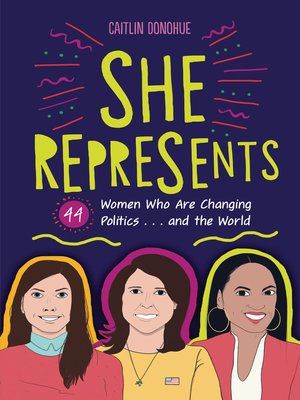 eBook – She Represents: 44 Women Who Are Changing Politics…And The World by Caitlin Donohue — Profiles of forty-four women in leadership from both sides of the US political spectrum and from around the world, documenting their paths to power, their achievements and missteps, and their lasting legacies.
eBook – Still I Rise: The Persistence of Phenomenal Women by Marlene Wagman-Geller — "An incredible book about the strength of women . . . an important book and a read that is nothing if not timely with current politics." —FangirlNation
eBook – The Woman All Spies Fear: Code Breaker Elizabeth Smith Friedman and Her Hidden Life by Amy Butler Greenfield — An inspiring true story, perfect for fans of Hidden Figures, about an American woman who pioneered codebreaking in WWI and WWII but was only recently recognized for her extraordinary contributions. (Audiobook also available)
eBook – Women in the Military: From Drill Sergeants To Fighter Pilots by Connie Goldsmith — In December 2015, the Pentagon changed a rule to allow American women to serve for the first time ever in front-line ground combat troops. Meet the women who have served their country courageously and who are standing up for fairness in the US military.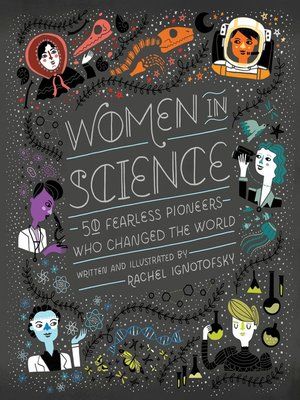 eBook – Women in Science 50 Fearless Pioneers Who Changed The World by Rachel Ignotofsky — Celebrates the achievements of the intrepid women who have paved the way for the next generation of female engineers, biologists, mathematicians, doctors, astronauts, physicists, and more! (Audiobook also available)
eBook – Women of the Frontier: 16 Tales of Trailblazing Homesteaders, Entrepreneurs, and Rabble-Rousers by Brandon Marie Miller — Using journal entries, letters home, and song lyrics, the women of the West speak for themselves in these tales of courage, enduring spirit, and adventure.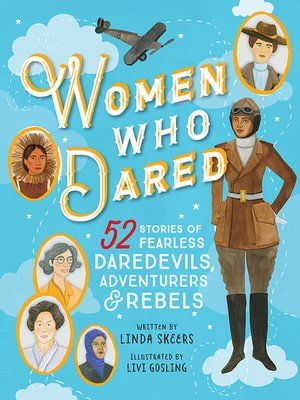 eBook – Women Who Dared: 52 Stories of Fearless Daredevils, Adventurers & Rebels by Linda Skeers — This new compilation of short biographies features women throughout history who have risked their lives for adventure — many of whom you may not know, but all of whom you'll WANT to know!