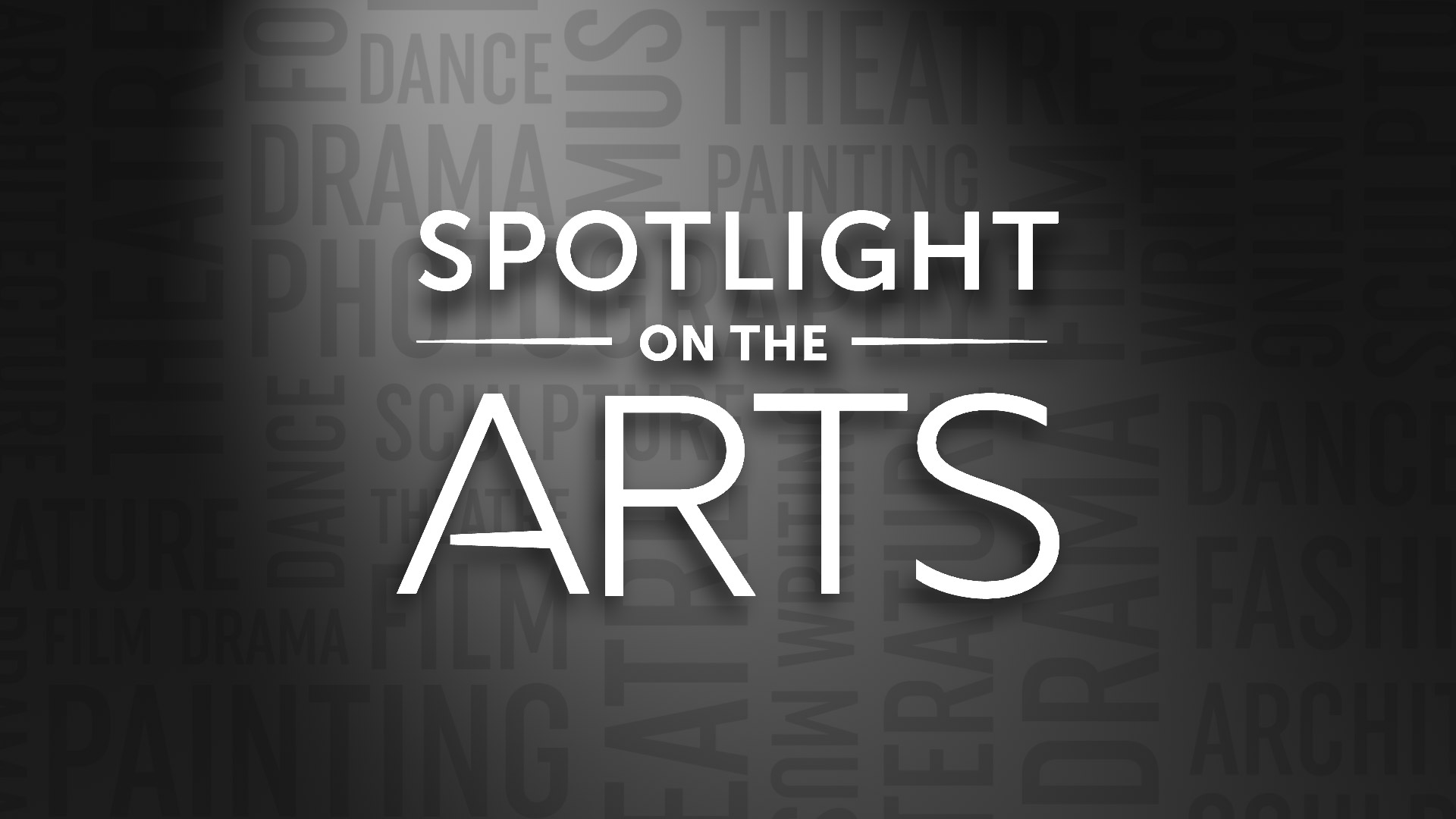 Singing, dancing, photography, fashion — these are just a few of the powerful tools of expression in these recently published books on the arts! Whatever creative path you're interested in pursuing, you'll find something to complement it here.
This feature is adapted from the March 2022 issue of Booklist Reader, a free collection development resource from Booklist Online. View the full issue here — Booklist Reader, March 2022.
If an eBook or audiobook is available, you'll find links to those, too (Sora login required).
Dance
Instructions for Dancing by Nicola Yoon — At La Brea Dance studio, Evie is paired with gorgeous Xavier for an amateur dance contest. They develop undeniable chemistry, but Evie's supernatural visions continue to shake her faith in love. "This tender love story is sure to appeal to fans of Yoon's previous novels, as well as to anyone who enjoys a heartfelt romance. A sweet, genuine love story sure to pull on the heartstrings" (School Library Journal). Get the eBook | Get the Audiobook
Life In Motion: An Unlikely Ballerina by Misty Copeland — As the first African-American principal dancer at the American Ballet Theatre, Misty Copeland has been breaking down all kinds of barriers in the world of dance. But when she first started dancing — at the late age of thirteen — no one would have guessed the shy, underprivileged girl would one day make history in her field. "Dancers in particular will be drawn to Copeland's story, but everyone will be inspired by her soaring spirit, caring heart, and fierce determination" (Booklist). Get the Audiobook
The Walls Around Us by Nova Ren Suma —  Two different girls relay the dark tale of Orianna, called the "Bloody Ballerina," who once killed two girls, went to prison, then died. "Suma excels in creating surreal, unsettling stories with vivid language, and this psychological thriller is no exception…a fabulous, frightening read" (Booklist). Get the eBook
Fashion & Design
Be Dazzled by Ryan La Sala — Raffy's passion is creating cosplay costumes, and he hopes the competition at Controverse could get him a sponsorship and path to art school. But his ex-boyfriend is competing at Controverse against him. "Raffy's introversion, and the way he processes his anxiety through creating, will resonate with anyone who finds strength and security in their hobbies" (School Library Journal). Get the eBook | Get the Audiobook
The Power of Style: How Fashion and Beauty Are Being Used To Reclaim Cultures by Christian Allaire — Vogue journalist Allaire celebrates the beauty and variety of different cultures, body types, and genders as seen through the lens of fashion and personal style. "Allaire's writing questions norms and encourages young people to resist the status quo and not allow others to limit their creative expression. A vibrant read about the connections between fashion, culture, and social justice" (Kirkus Reviews). Get the eBook
The Prince and the Dressmaker by Jen Wang — Frances, a seamstress living in Paris at the turn of the twentieth century, is hired by the crown prince to make him a wardrobe of bold, glamorous gowns. "With inviting illustrations and a relatable story line, this tender tale of friendship and identity is sure to delight even readers who aren't fans of the graphic novel format" (School Library Journal).
Music
Noteworthy by Riley Redgate — When a spot opens up in an elite all-male a cappella group, Jordan, whose low voice has locked her out of leading vocal roles, auditions as a guy. "It's a smart critique of gender roles—male and female—in today's society, and it's all delightfully wrapped up in a fun, compelling package of high-school rivalries, confusing romances, and a classic Shakespearean case of mistaken identity" (Booklist). Get the eBook
Playlist: The Rebels and Revolutionaries of Sound by James Rhodes — Concert pianist Rhodes utilizes conversational text, pop-culture references, and O'Neill's punk-psychedelic collage work to introduce seven notable classic composers. "Using colloquial language, pop-culture references, and even an emoji, Rhodes makes history and music come alive. This dynamic and infectious introduction to classical music is sure to capture a new generation of musicophiles" (Kirkus Reviews).
Symphony for the City of the Dead: Dmitri Shostakovich and the Siege of Leningrad by M.T. Anderson — In a gripping narrative helped by ample photos and shockingly accurate historical details, Anderson offers readers a captivating account of genius composer Shostakovich's life. "The book has all the intrigue of a spy thriller, recounts the horrors of living during the three year siege, and delineates the physical oppression and daunting foes within and outside of the city. Through it all, Anderson weaves the thread of the composer's music and the role it played in this larger-than-life drama" (School Library Journal). Get the eBook
Theater & Showmanship
Beauty Mark: A Verse Novel of Marilyn Monroe by Carole Boston Weatherford — In fictionalized, first-person free verse, Weatherford explores Marilyn Monroe's career and marriages, focusing on her difficult relationship with her mother and her longing for children. "This searing, aching love poem to a widely known but often misunderstood icon will speak even to young readers who may not be familiar with her films. A window into a uniquely magnificent and terrifying life" (Kirkus Reviews).
Hamilton: The Revolution by Lin-Manuel Miranda — The groundbreaking musical Hamilton is as revolutionary as its subject, the poor kid from the Caribbean who fought the British, defended the Constitution, and helped to found the United States. Hamilton: The Revolution gives readers an unprecedented view of both revolutions, tracing the award-winning production's development from an improbable performance at the White House to its landmark opening night on Broadway six years later. "This is required reading for anyone interested in theater production, culture and diversity, or American history. Highly recommended" (Library Journal). Get the Audiobook
Life Is Like A Musical: How To Live, Love, and Lead Like A Star by Tim Federle — Federle, showrunner for Disney's High School Musical: The Musical: The Series, shares 50 tips for getting ahead in life that he learned backstage, onstage, and in between gigs working as a back-up dancer at the Super Bowl, a polar bear at Radio City, and a card-carrying chorus boy on Broadway. "Featuring star-studded theater references, this is an uplifting yet realistic look at living life to the fullest. Perfect for theater-focused teens, especially those who grew up on Federle's Better Nate Than Ever and loved his young adult novel The Great American Whatever" (School Library Journal).
Sarah Bernhardt: The Divine and Dazzling Life of the World's First Superstar by Catherine Reef — Veteran biographer Reef chronicles the fascinating and little-examined life of actress Sarah Bernhardt, painting a vivid backdrop for her career. "Teens interested in the theater will doubtless be entranced by this, but Bernhardt's transformation from underdog to icon will intrigue readers of all kinds" (Booklist).
Visual Arts
Eyes of the World: Robert Capa, Gerda Taro, and the Invention of Modern Photojournalism by Marc Aronson and Marina Budhos — This fascinating look at the evolution of photojournalism during WWII gets behind the lens with photographers and partners Capa and Taro. "Black-and-white photographs, many of which are described in the text, grace nearly every page. Captivating, powerful, and thought-provoking" (Kirkus Reviews).
Picturing a Nation: The Great Depression's Finest Photographers Introduce America to Itself by Martin W. Sandler — This arresting combination of text and photo-essay reveals life in the U.S. during the Great Depression and the photographers who captured it, such as Dorothea Lange and Gordon Parks. "Meticulously researched and documented, this enlightening history will captivate readers and photography fans" (Booklist). Get the eBook
Starfish — Akemi Dawn Bowman — Kiko Himura's art-school rejection leaves her with no way to escape her toxic home life, but a chance encounter with a famous artist leads her to take difficult steps toward the life she wants. "In an empowering novel that will speak to many mixed-race teens, debut author Bowman has created a cast of realistically complex and conflicted characters. Through art, Kiko gains a voice and finally understands that she is worthy, desirable, and talented" (Publishers Weekly).
Still Life with Tornado — A.S. King — When artistic Sarah suddenly can't draw anymore, past and future versions of herself appear to help piece together the truth at the heart of her crisis. "The presentation of the surreal as real, the deeply thoughtful questions she poses, the way she empowers her teenage characters to change the trajectory of their lives — King writes with the confidence of a tightrope walker working without a net" (Publishers Weekly). Get the eBook | Get the Audiobook
Vincent and Theo: The Van Gogh Brothers by Deborah Heiligman — The deep and enduring friendship between Vincent and Theo Van Gogh shaped both brothers' lives. In this meticulously researched biography, drawing on the 658 letters Vincent wrote to Theo during his lifetime, Deborah Heiligman weaves a tale of two lives intertwined and the extraordinary love of the Van Gogh brothers. "This illuminating glimpse into the Van Goghs' turbulent lives and historical period will add compelling depth to readers' understanding of the iconic painter. Art-­loving teens will be captivated" (Booklist). Get the Audiobook