It's springtime, and young couples everywhere are looking forward to prom! Here are some books with a prom theme to get you psyched about the big night — but a word of warning; not all of these nights turn out as perfect as you'd hope!
---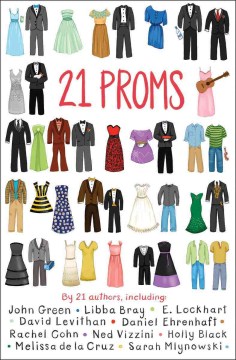 21 Proms, edited by David Levithan — 21 of the funniest, most imaginative writers today create their own kind of prom stories. Some are triumphs. Some are disasters. But each one is a night you'll never forget. "Clever writing featuring many unexpected twists and turns" (School Library Journal).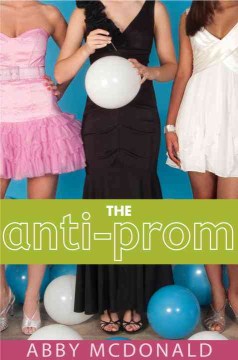 The Anti-Prom by Abby McDonald — On prom night, Bliss, Jolene, and Meg, students from the same high school who barely know one another, band together to get revenge against Bliss's boyfriend and her best friend, whom she caught together in the limousine. "Alternating between the three girls' perspectives, the novel is lightly wicked fun in formal wear" (Publishers Weekly). Get the eBook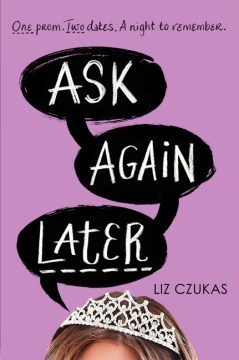 Ask Again Later by Liz Czukas — Instead of a "No Drama Prom-a" with a group of friends, seventeen-year-old Heart LaCoeur must choose between two boys with good reasons for asking her, but a flip of a coin leads not to one date but two complete — and very different — prom nights. "Czukas' debut is pure fun; at times, readers will feel as if in a John Hughes movie — and that's a good thing" (Booklist).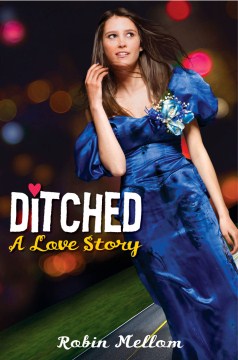 Ditched: A Love Story by Robin Mellom — When high school student Justina ends up in a ditch in the middle of the night after prom, she stumbles to a nearby 7-Eleven where she tries to recall exactly how she got there. "For non-Cinderella types who have a knack for getting into trouble" (Booklist).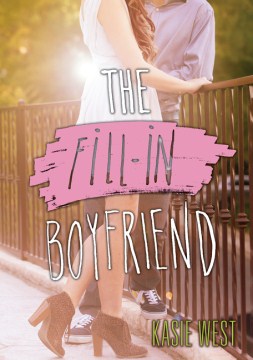 The Fill-In Boyfriend by Kasie West — When Gia Montgomery's boyfriend, Bradley, dumps her in the parking lot of her high school prom, she decides to do the unthinkable…convince the cute guy waiting to pick up his sister to pretend to be her boyfriend for the night. "For fans of authors Sarah Dessen, Elizabeth Eulberg, and Stephanie Perkins as well as lovers of films like Clueless, Ten Things I Hate About You, and Easy A" (School Library Journal). Get the eBook
The Prom: A Novel by Saundra Mitchell — Based on the hit Broadway musical and popular Netflix film! Seventeen-year-old Emma Nolan wants only one thing before she graduates: to dance with her girlfriend at the senior prom. But in her small town of Edgewater, Indiana, that's like asking for the moon. "Celebrates the magic of first love in beautiful and apt prose, skewers homophobia with cleverness, and provides hope through the redemption of several unpleasant characters" (Kirkus Reviews). Get the Audiobook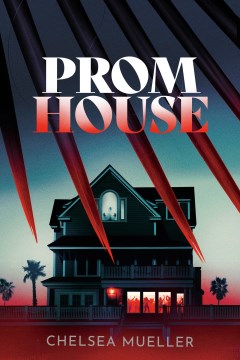 Prom House by Chelsea Mueller — Ten people are invited to share a prom house at the Jersey Shore for the weekend. Every one of them has a secret . . . and when one by one they begin to die, panic ensues. Could somebody's prom date also be . . . a killer? "Readers will enjoy this high school thriller and try to figure out who the real killer is" (School Library Journal). Get the Audiobook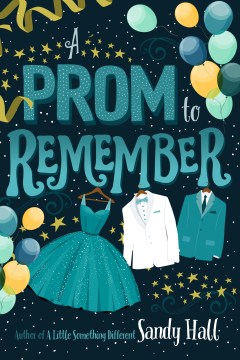 A Prom To Remember by Sandy Hall — From seven viewpoints, relates the events of Senior Prom at Roosevelt High School — a funny and cinematic look at the biggest dance of every high schooler's life. "The high school experience is given nuanced care with likable, relatable protagonists readers will root for" (School Library Journal).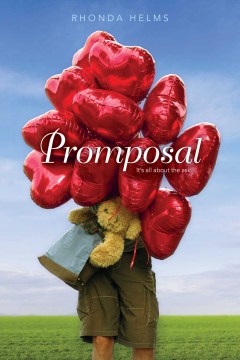 Promposal by Rhonda Helms — Camilla hopes her secret crush, Benjamin, might ask her to prom but feels pressured into accepting the invitation of a casual acquaintance, and Joshua has worked up the courage to ask his best friend, Ethan, to be his date when Ethan asks his help in crafting the perfect "promposal" for another boy. "This gushy-mushy, over-the-top emotional book drips with teen angst and heart palpitations usually reserved for younger characters, but that's exactly what may tug at some heartstrings" (Booklist).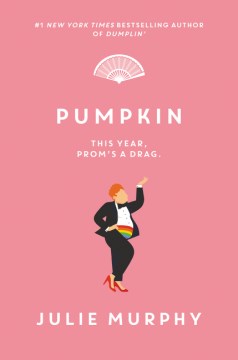 Pumpkin by Julie Murphy — Creating a drag-show audition tape that culminates in an unkind nomination for prom queen, an overweight and openly gay teen partners with a girl who has been nominated for prom king to embrace their true selves. "Murphy has crafted a sensational narrative that is bursting with life and is anything but a drag; her best-selling Dumplin' series grows bigger and better with every installment" (Booklist). Get the eBook | Get the Audiobook