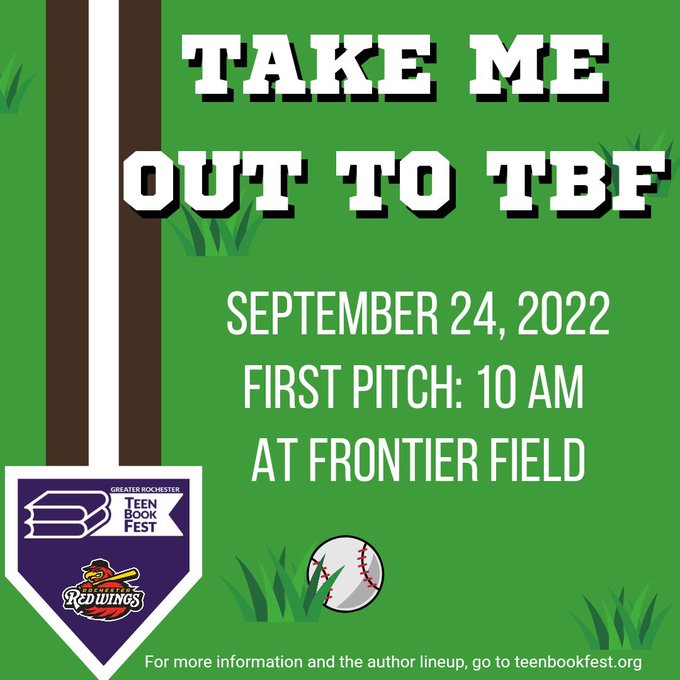 The Greater Rochester Teen Book Festival is Saturday, September 24th at Frontier Field!
The Teen Book Festival celebrates and promotes reading by connecting teens and authors, and with more than a dozen authors participating in 2022, there are plenty of chances to meet the ones you love!
Each week, we are featuring a TBF author here on the CA Library Blog. This week, we're taking a look at the works of Claire Legrand!
Claire Legrand used to be a musician until she realized she couldn't stop thinking about the stories in her head. Now she is the bestselling author of eleven published novels, with more on the way.
Her first young adult horror novel, Sawkill Girls, received five starred reviews. It was also a 2018 Bram Stoker Award finalist and a 2019 Lambda Literary Award finalist. Her second young adult horror novel, Extasia, was a Spring 2022 Kids' Indie Next List pick.
Furyborn, an epic fantasy novel for young adults, debuted at #4 on the New York Times bestseller list, and is the first book in the Empirium Trilogy. The next book in the series, Kingsbane, was also an instant  bestseller. The final book in the series, Lightbringer, was released in 2020.
In this video, Legrand introduces Furyborn, the stunningly original, must-read fantasy that follows two fiercely independent young women, centuries apart, who hold the power to save their world…or doom it:
~~~~~~~~~~~~~~~~~~~~~~~~~~~~~~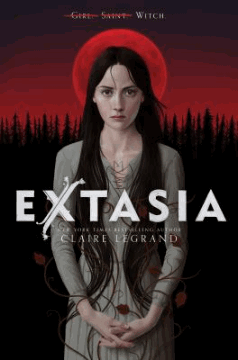 Extasia by Claire Legrand — In a postapocalyptic world, sixteen-year-old Saint Amity joins a coven and sets out on a quest to summon the Devil in order to protect her village, which is controlled by group of pious elders. "Readers will be riveted by Legrand's fierce female characters and their harrowing emotional journey" (Publishers Weekly).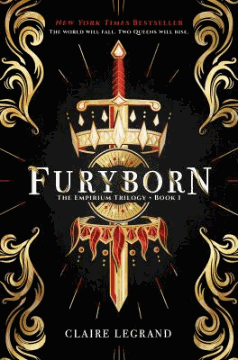 Furyborn (Empirium Trilogy, Book 1) by Claire Legrand — Rielle may prove to be one of the Prophesized Queens, if she survives the trials, and a thousand years later bounty hunter Eliana helps a girl who could be the answer to the prophecy. "Legrand excels at world building, deftly integrating the religion and history of this imaginary world into a dark yet rousing adventure story that combines passion and danger at every turn" (Booklist). Get the eBook | Get the Audiobook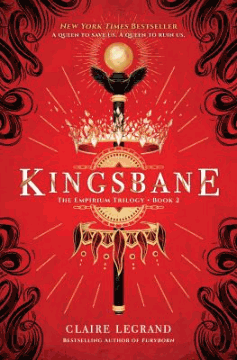 Kingsbane (Empirium Trilogy, Book 2) by Claire Legrand — Sun Queen Rielle faces new trials as she tries to maintain the Gate and is tempted by the angel Corien, while centuries later, Eliana must choose whether to embrace the crown or reject it forever. "Rich descriptions, near-constant action, and full-bodied characters keep readers riveted" (Booklist). Get the eBook | Get the Audiobook
Lightbringer (Empirium Trilogy, Book 3) by Claire Legrand — Two queens, separated by a thousand years, must face their ultimate destinies–a second chance for salvation, or the destruction their world has been dreading. "A rousing conclusion to a series studded with unforgettable heroes and villains" (Booklist). Get the eBook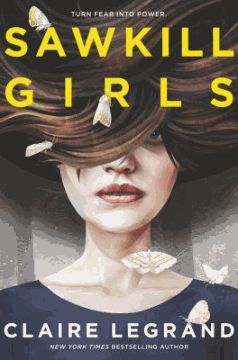 Sawkill Girls by Claire Legrand — Marion: The newbie. Awkward and plain, steady and dependable. Zoey: The pariah. Luckless and lonely, hurting but hiding it. Val: The queen bee. Gorgeous and privileged, ruthless and regal. Their stories come together on the island of Sawkill Rock, where kids whisper the legend of an insidious monster, where girls have been disappearing for decades, stolen away by a ravenous evil no one has dared to fight . . . until now. "There is a feminist message in the way the girls refuse to be manipulated by those with ulterior motives, banding together to fight the monster. If you are looking for something to scare you awake at night, this is the book for you" (Kirkus Reviews). Get the Audiobook