A growing trend in book publishing is adaptations — popular adult titles rewritten and repackaged to make them more appealing and accessible to younger readers. Sometimes the original author writes the adaptation, and sometimes it is left to collaborators. Regardless, the intent is to make the material available to a wider audience. Here are some recent YA adaptations in the CA Library collection:
Becoming: Adapted for Young Readers by Michelle Obama — An honest and fascinating account of former First Lady Michelle Obama's life led by example. She shares her views on how all young people can help themselves as well as help others, no matter their status in life. "This warm memoir will connect with young readers and inspire them to value their own stories" (Kirkus Reviews).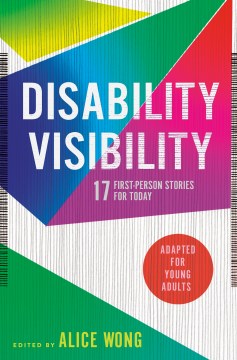 Disability Visibility (Adapted for Young Adults): 17 First-Person Stories for Today, edited by Alice Wong — These eye-opening essays, all written by disabled people, offer keen insight into the complex and rich disability experience, examining life's ableism and inequality, its challenges and losses, and celebrating its wisdom, passion, and joy. "With one out of every five people in the United States living with a disability, this is essential reading. The disability community is vibrant and varied; their voices need to be amplified" (School Library Journal). Get the Audiobook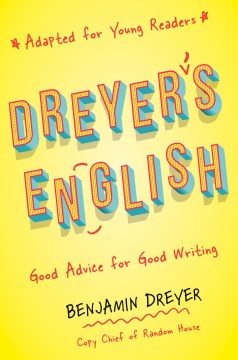 Dreyer's English (Adapted for Young Readers): Good Advice for Good Writing by Benjamin Dreyer — People are sharing their writing more than ever — on blogs, on Twitter, etc. — and this book lays out, clearly and comprehensibly, everything writers can do to keep readers focused on the real reason writers write: to communicate their ideas clearly and effectively. "An excellent resource for students and likely even more useful to those who teach them" (Horn Book). Get the Audiobook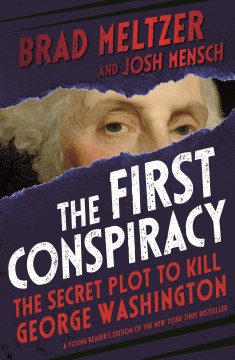 The First Conspiracy: The Secret Plot To Kill George Washington by Brad Meltzer and Josh Mensch (Adapted by Catherine Frank) — Unravels the truth behind the secret assassination attempt on George Washington and how the plot helped create the CIA and the FBI. "Despite the shorter text, this version is still packed with sophisticated details, making it suitable for both YA and adult history collections" (Booklist).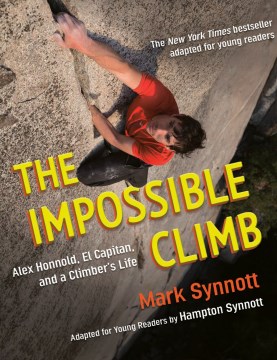 The Impossible Climb (Young Readers Adaptation): Alex Honnold, El Capitan, and a Climber's Life by Mark Synnott (Adapted by Hampton Synnott) — The story of Mark and Alex's decade long friendship, the climbing sphere that the two came of age in, and how a quiet kid from Sacramento California grew up to capture the attention of the entire globe by redefining the limits of human potential through hard work, discipline, and a deep respect for the natural world. "A heart-pounding adventure that will pull in any reader who is looking to live life to its fullest" (School Library Journal).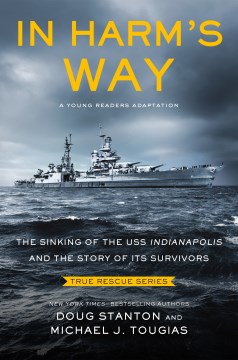 In Harm's Way (Young Readers Edition): The Sinking of the USS Indianapolis and the Story of Its Survivors by Doug Stanton and Michael J. Tougias — The story of the 'USS Indianapolis,' a battle cruiser torpedoed in the South Pacific by a Japanese submarine on July 30, 1945, shortly after delivering parts of the atom bomb that would be dropped on Hiroshima; and discusses the heroic struggles of sailors who survived the blast to stay alive in the sea for nearly five days before help arrived. "Authentic detail and a brisk pace make this real-life adventure a page-turner" (Kirkus Reviews).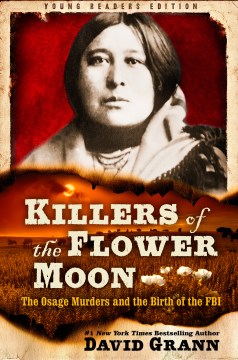 Killers of the Flower Moon: Adapted for Young Readers: The Osage Murders and the Birth of the FBI by David Grann — Introduces readers to the Reign of Terror against the Osage nation in Oklahoma during the 1920s — one of history's most ruthless and shocking crimes. "An eye-opening, challenging, and thoroughly sourced saga that will open the door to many necessary conversations" (Booklist). Get the Audiobook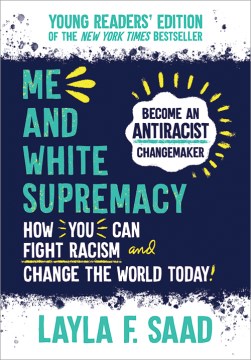 Me and White Supremacy: Young Readers' Edition by Layla F. Saad — When Layla Saad began an Instagram challenge called #meandwhitesupremacy, she never predicted it would become a cultural movement. She encouraged people to own up and share their racist behaviors, big and small. Thousands of people participated in the challenge, and over 80,000 people downloaded the supporting work Me and White Supremacy. This adaptation teaches readers how to dismantle the privilege within themselves so that they can stop (often unconsciously) inflicting damage on people of color, and in turn, help other white people do better, too. "Pair this thought-provoking guide book with Brendan Kiely's The Other Talk (2021) to extend the conversation" (Booklist). Get the eBook | Get the Audiobook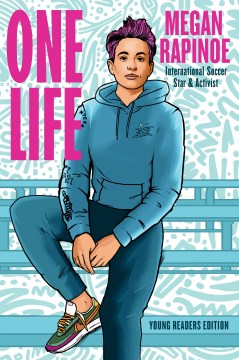 One Life: Young Readers Edition by Megan Rapinoe (adapted by Sarah Durand) — Olympic gold medalist, two-time Women's World Cup champion, and trailblazing activist Megan Rapinoe recounts her fight for equality and justice in this  adaptation of her memoir. "Readers will be inspired by her belief that 'we have to love more, hate less, listen more, talk less' and be empowered to follow her lead" (Booklist). Get the Audiobook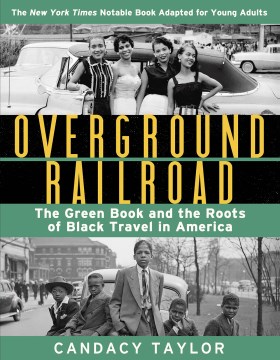 Overground Railroad (The Young Adult Adaptation): The Green Book and the Roots of Black Travel in America by Candacy Taylor — Chronicles the history of the Green Book, published from 1936 to 1966 and considered the "Black travel guide to America." The Green Book listed hotels, restaurants, department stores, gas stations, recreational destinations, and other businesses that were safe for Black travelers. This edition of Candacy Taylor's critically acclaimed adult book include her own photographs of Green Book sites, as well as archival photographs and interviews with people who owned and used these facilities. "Meticulous research and lively anecdotes combine to provide a powerful volume of social history" (Kirkus Reviews). Get the eBook | Get the Audiobook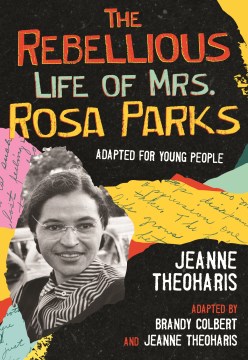 The Rebellious Life of Mrs. Rosa Parks (Young Readers Edition) by Jeanne Theoharis (adapted by Brandy Colbert and the author) — This biography of Rosa Parks examines her six decades of activism, challenging young readers perceptions of her as an accidental actor in the civil rights movement. "The writing style flows seamlessly, drawing readers into the narrative, [and] the addition of journal entries in Park's own handwriting and photos lend to the authenticity of the stories" (School Library Journal). Get the eBook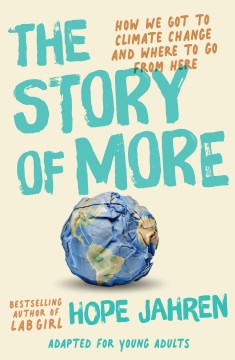 The Story of More (Adapted for Young Adults): How We Got to Climate Change and Where to Go from Here by Hope Jahren — This adaptation of Hope Jahren's bestselling book details the science behind key inventions, clarifying how electricity, large-scale farming, and automobiles have both helped and harmed our world, and explaining the consequences of unchecked global warming, from superstorms to rising sea levels. "The overall tone is hopeful and reassuring, and readers are encouraged to take personal environmental impact surveys and consider changing their habits… this book should really resonate with young adults committed to changing the future" (Booklist). Get the Audiobook