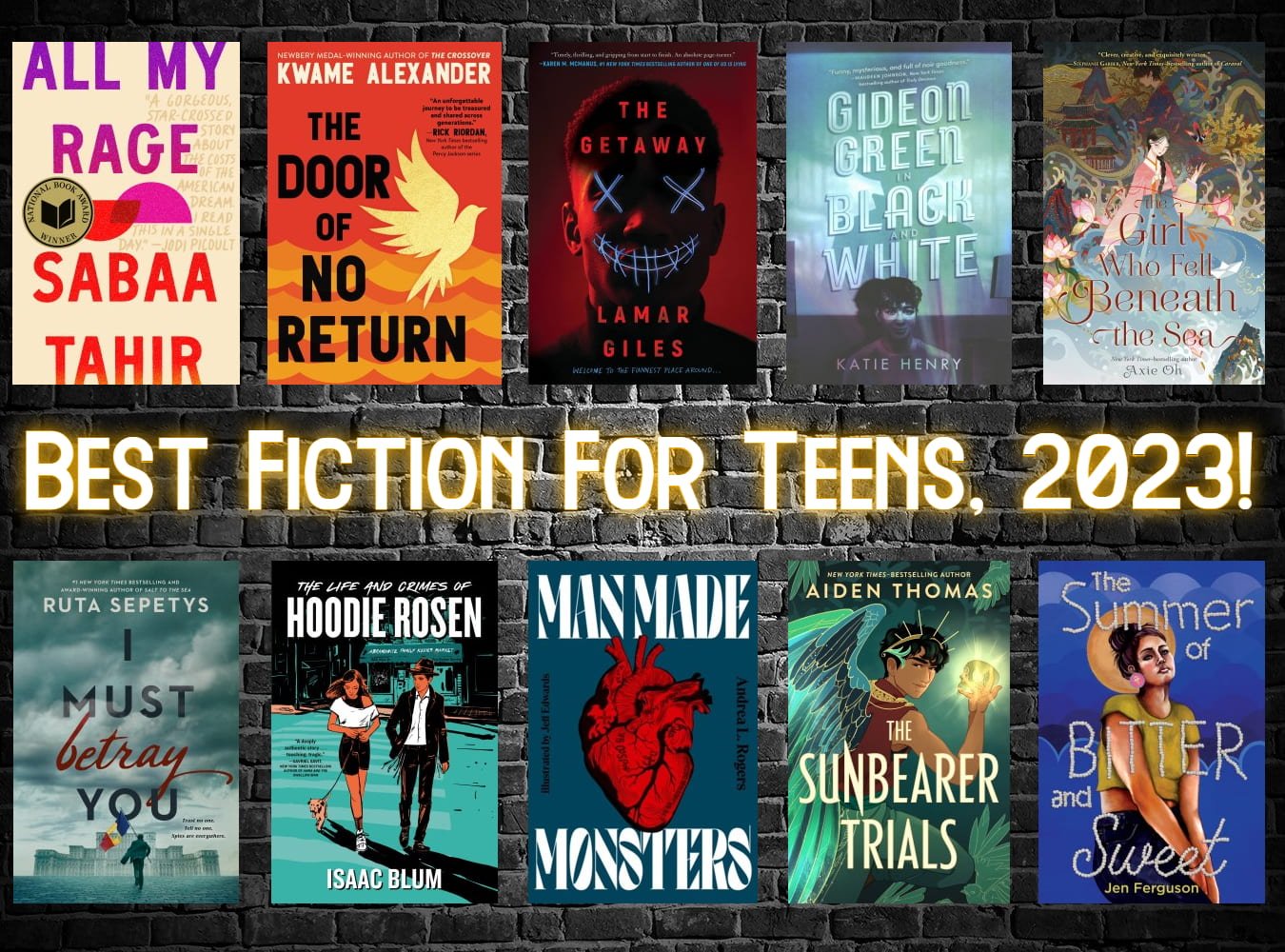 I love a good best books list, and the blogging team who worked on this year's Best Fiction For Young Adults has compiled a doozy! 75 titles published in the last 14 months encompassing the very best in YA fiction are included. A big shout-out to the the Young Adult Library Services Association (YALSA) for continuing to compile such great lists year after year!
Most of this year's picks are either in the CA Library collection already, or have been ordered and are on their way. Titles link to the CA Library catalog; if an eBook and/or audiobook are available, there are links for those, too (click here to browse the collection in Sora).
Titles marked with a star (🌟) were selected for the Top Ten Best Fiction For Young Adults list!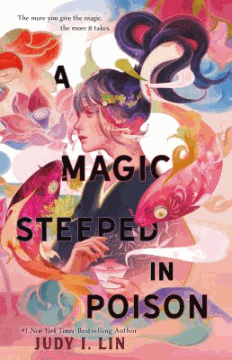 A Magic Steeped in Poison by Judy I. Lin – Ning's sister is in danger of dying after drinking poisoned tea, the same that killed her mother. Ning enters the competition to find the kingdom's greatest shennong-shi–masters of the ancient and magical art of tea– to win a favor from the princess, her only chance to save her sister. Get the eBook | Get the Audiobook
A Scatter of Light by Malinda Lo – Aria Tang is sent to California to spend the summer with her grandmother after compromising pictures of Aria are shared. She befriends Steph, her grandmother's gardener, and is welcomed into the working-class queer community that Steph is a part of. Get the eBook | Get the Audiobook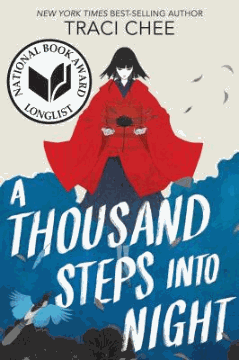 A Thousand Steps into Night by Traci Chee – After a mysterious incident with a demon causes Miuko to start becoming a demon herself, she is forced to flee her home and seek out a way to reverse the curse. It's not long, however, before she starts to wonder if she really wants her old life back. Get the eBook
African Town by Irene Latham and Charles Waters – African Town tells the story of a West African community kidnapped by a rival king, sold to black market slavers and brought to Alabama in 1859. After the Civil War, the community worked together to build a town of their own.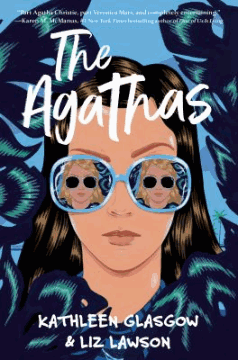 The Agathas by Kathleen Glasgow and Liz Lawson – Alice and Iris, both with secrets of their own, team up to solve the mystery of a missing fellow high school student using Agatha Christie's mystery books as a base for their detective work. Get the eBook | Get the Audiobook
Ain't Burned All the Bright by Jason Reynolds – A Black teen tries to find space to breathe during the summer of 2020 with a father in quarantine, a mother glued to the news, and siblings coping in their own ways in this illustrated verse novel. Get the eBook | Get the Audiobook
🌟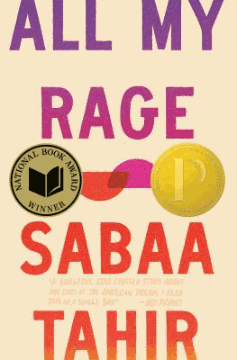 All My Rage by Sabaa Tahir – Pakistani-American teens Salahudin and Noor have been best friends since childhood, but a fight drove them apart just when they needed each other the most. Now it's a tragedy that brings them back together. Get the eBook | Get the Audiobook
All of Us Villains by Amanda Foody and C. L. Herman – Once every generation, the seven great magickal families of Ilvernath send one of their own to compete in a tournament of death to gain control of the rare and powerful high magick supply. This tournament, however, will be unlike any other in its history.  Get the eBook | Get the Audiobook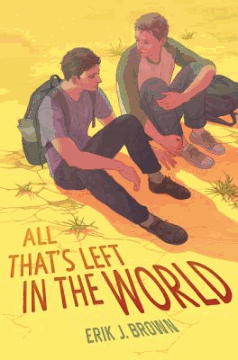 All That's Left in the World by Erik J. Brown – After a deadly pathogen kills off much of the population and everyone they care about, Andrew and Jamie find each other when they need it most and band together to undertake a dangerous journey to search for civilization. Get the eBook
Alone Out Here by Riley Redgate – When a planet-destroying event occurs ahead of schedule, a group of teens from around the world board and launch the prototype generation ship, Lazarus, before realizing that their supplies are severely limited and that there are no adults on board to take charge. Get the Audiobook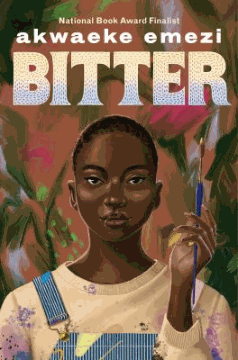 Bitter by Akwaeke Emezi – Black teen Bitter has come to find a safe haven at Eucalyptus, a home for vulnerable teens. When Bitter's talent of bringing her own art to life spirals out of control, she must find a way to stop what she has unleashed or risk destroying her entire town. Get the eBook | Get the Audiobook
Dark Room Etiquette by Robin Roe – Rich and privileged 17-year-old Sayers Wayte is kidnapped by a man who tells him that he is his real father. As time passes, Sayers becomes increasingly confused, exhausted, and traumatized as he tries to decide what to believe and how to escape. Get the eBook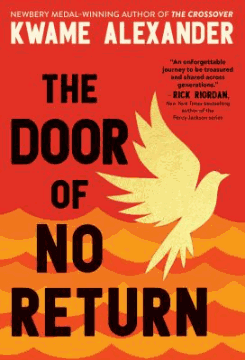 🌟 The Door of No Return by Kwame Alexander – In 1800's Ghana, Kofi's peaceful village life is disrupted when his brother accidently kills a man in a wrestling match. Disaster follows when, despite the warnings of his elders, Kofi leaves the safety of his village to swim after dark. Get the eBook | Get the Audiobook
The Drowned Woods by Emily Lloyd-Jones – Mer is a magical water diviner who agrees to assist a former spymaster, along with a few other unique characters, on a dangerous heist that will help her finally escape the clutches of the corrupt prince.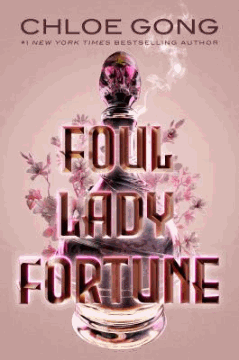 Foul Lady Fortune by Chloe Gong – Set in 1931 in the same world as Gong's These Violent Delights duology, this thrilling series opener pairs supernaturally-enhanced assassin Rosalind Lang and Nationalist spy Orion Hong on a mission to stop the grisly murders causing unrest in Shanghai. Get the eBook | Get the Audiobook
Four For the Road by K.J. Reilly – It's been over a year since Asher's mother died and Asher is not okay. He plans a road trip to confront the drunk semi driver that hit his mother and who better to bring along than his new friends from his bereavement groups?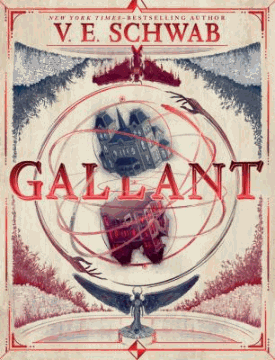 Gallant by V. E. Schwab – A mysterious letter summons white, British orphan Olivia Prior to Gallant, her estranged family's estate, where she uncovers the dark family legacy that her late mother tried to protect her from. Get the eBook | Get the Audiobook
🌟 The Getaway by Lamar Giles – In the near future, Jay works in Karloff Country, "the funnest place around," where the rich and powerful come to escape the crumbling outside world, but when things turn sinister at the resort, he and his friends must fight to survive. Get the eBook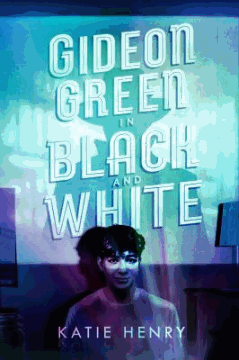 🌟 Gideon Green in Black and White by Katie Henry – When Gideon Green was younger, he was an obnoxious boy detective. Now retired, but still obsessed with film noir, Gideon must put on his fedora again to help his former best friend, Lily. Get the eBook
🌟 The Girl Who Fell Beneath the Sea by Axie Oh – In this retelling of a classic Korean folktale, sixteen-year-old Mina sacrifices herself to the Spirit Realm and begins her quest to wake the Sea God and stop the storms that are destroying her homeland. Get the eBook | Get the Audiobook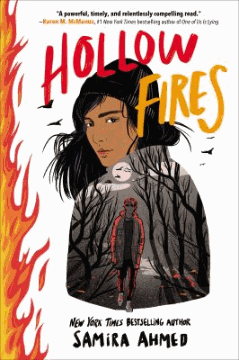 Hollow Fires by Samira Ahmed – Indian American Safiya investigates the murder of a local Iraqi refugee, 14-year-old Jawad, who had previously been wrongly arrested and labeled a terrorist. It's told through the dual POV of Safiya, and Jawad's ghost, transcripts, news articles, and other media. Get the eBook
Home Field Advantage by Dahlia Adler – The cheerleader and the quarterback is a total cliche, but what if the quarterback is a girl? Amber, cheerleader and closeted lesbian, tries to hide her feelings for Jaclyn "Jack" Walsh but when a plot to undermine all that Jack has worked for is revealed, Amber must decide where her loyalties lie. Get the eBook | Get the Audiobook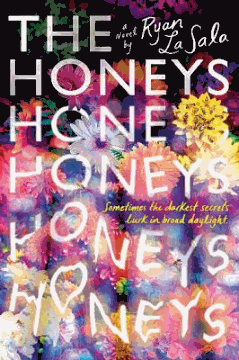 The Honeys by Ryan LaSala – After their twin sister's violent death, genderfluid teen Mars takes her place at the prestigious Aspen Conservancy Summer Academy to expose the camp's dark secrets–but the truth is scarier and more dangerous than they ever expected. Get the eBook
Hopepunk by Preston Norton – Hope's sister Faith ran away to avoid being sent to a facility designed to "cure" homosexuality. Now her friend Danny is getting kicked out of his house for being gay, so she decides to stake a stand by moving him into her house and starting a punk band with him.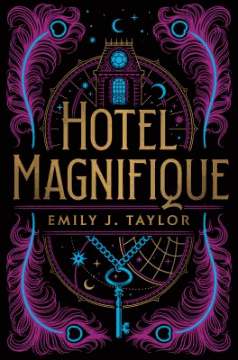 Hotel Magnifique by Emily J. Taylor – Jani barely makes ends meet taking care of her sister Zosa in the coastal town of Durc. When a magical traveling hotel appears, they manage to gain employment and think their problems are solved– when they're really just beginning. Get the eBook | Get the Audiobook
How to Survive Your Murder by Danielle Valentine – Alice is about to testify at the trial of her sister's killer when she's knocked out in the courthouse bathroom and wakes up a year earlier on the night her sister was murdered, giving her a chance to change the outcome. Get the eBook | Get the Audiobook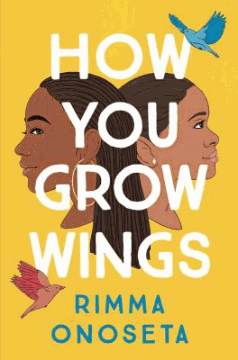 How You Grow Wings by Rimma Onoseta – Nigerian sisters Cheta and Zam dream of leaving home and their mother's abuse. Zam's dream becomes reality when their rich aunt invites her, but not Cheta, to live with them. While Zam struggles to adapt to a privileged life, Cheta turns to a darker path to engineer her escape.
I Kissed Shara Wheeler by Casey McQuiston – Chloe Green's world was turned upside once – when her moms relocated from the actual beach in California to False Beach, Alabama. But Chloe found her purpose – becoming valedictorian and beating the school's golden girl, Shara Wheeler. What's Chloe to do when Shara disappears before graduation? Find her, of course. Get the eBook | Get the Audiobook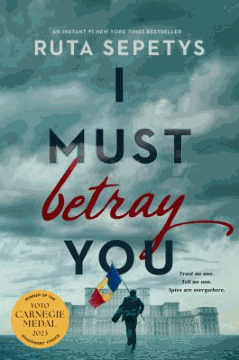 🌟 I Must Betray You by Ruta Sepetys – Seventeen-year-old Cristian is forced to become an informant for the Romanian Securitate in order to help save his ailing grandfather but under Ceausescu's totalitarian regime, spies are everywhere and no one is safe. Get the eBook | Get the Audiobook
I'm the Girl by Courtney Summers – Sixteen-year-old Georgia is thrilled to land her dream job at the exclusive resort, Aspera. When she discovers the body of a thirteen-year-old girl nearby, she agrees to help her sister Nora investigate Aspera's elite–but she's too dazzled by what she finds to realize the danger. Get the eBook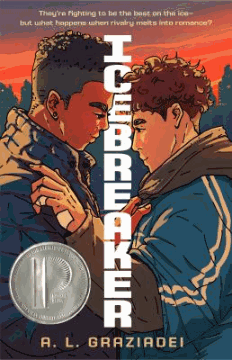 Icebreaker by A. L. Graziadei – During his freshman year of college, Mickey James III navigates the pressure of becoming the NHL's top draft spot while dealing with mental illness, keeping his grades up, and falling for his rival and teammate, Jaysen Caulfield. Get the Audiobook
If You Could See the Sun by Ann Liang – Shortly after Alice's parents tell her that they can no longer afford her tuition at her elite boarding school in Beijing, Alice develops an uncontrollable ability to turn invisible and begins spying and divulging the secrets of her classmates for a hefty price. Get the eBook | Get the Audiobook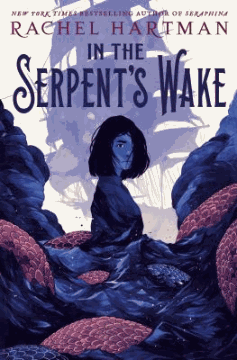 In the Serpent's Wake by Rachel Hartman – In this multifaceted fantasy, sequel to Tess of the Road, Tess sails in search of the last World Serpent to save her dying friend. Their high-seas adventure runs into the volatile political situation in the Archipelagos, where indigenous nations have been subjugated by colonizers. Get the eBook | Get the Audiobook
Into the Sublime by Kate A. Boorman – Four thrill-seeking teenagers explore an unmapped cave system in search of a legendary lake, the Sublime, rumored to have the power to change things for those brave enough to face their fears. When only three return, it's up to Amelie, the group's planner, to tell their tale to the police.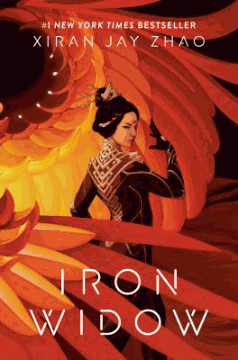 Iron Widow by Xiran Jay Zhao – Zetian becomes a concubine-pilot, the other half of a yin-yang pair able to pilot a giant mecha Chrysalis in an endless war, in order to kill the celebrated male pilot responsible for her sister's death in this gripping queer, feminist SF retelling of Chinese history. Get the eBook | Get the Audiobook
Iveliz Explains It All by Andrea Beatriz Arango – After the death of her father, 12-year-old Iveliz is left reeling with no one to turn to as she struggles to manage her mental health. Get the eBook | Get the Audiobook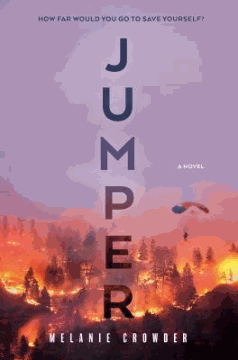 Jumper by Melanie Crowder – Blair is a 19-year-old wildland firefighter who works hard alongside her best friend to prove herself in a male-dominated field for a chance to become a smokejumper, but she is hiding a secret that could change everything. Get the eBook | Get the Audiobook
Kiss & Tell by Adib Khorram – As the only out gay member of the Canadian boy band, Kiss & Tell, white teen Hunter is used to dealing with scrutiny but even he is unprepared for pressure when his ex-boyfriend leaks revealing texts to the press right in the middle of Kiss & Tell's tour. Get the eBook | Get the Audiobook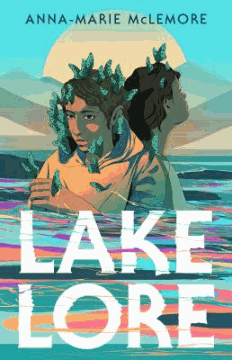 Lakelore by Anna-Marie McLemore – Two non-binary teens, Bastian Silvano and Lore Garcia, are pulled into a magical world under a lake – but can they keep their worlds above water intact?
The Last Laugh by Mindy McGinnis – In this dark sequel to McGinnis' Poe-inspired thriller, The Initial Insult, Tress Montor succumbs to guilt over murdering her friend, though still committed to finding the truth about her parent's disappearance, while Ribbit Usher plans his own fiery revenge on the bullies who humiliated him. Get the eBook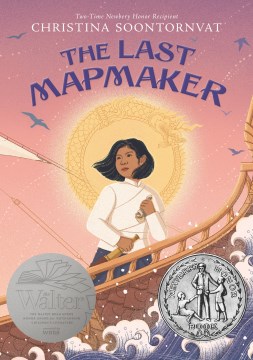 The Last Mapmaker by Christina Soontornvat – Twelve year old Sai is assistant to Mangkon's most celebrated mapmaker. When they set out on a journey to chart the seas, she has no idea that the ship may actually be heading to the fabled Sunderlands, a land thought to be guarded by dragons. Get the eBook | Get the Audiobook
The Lesbiana's Guide to Catholic School by Sonora Reyes – Yamilet is dealing with a lot: fallout from being outed, keeping her brother out of trouble, and navigating a new school. The last thing she needs is a distraction in the form of a smart, funny, and cute classmate, who also is openly queer. But that is exactly who Bo is. Get the eBook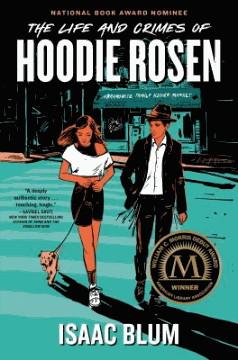 🌟 The Life and Crimes of Hoodie Rosen by Isaac Blum – When fifteen-year-old Hoodie Rosen and his Orthodox Jewish family move to a new town, Hoodie is shunned for hanging out with a non-Jewish girl while anti-Semitic hate crimes rise in town. Get the eBook | Get the Audiobook
Live, Laugh, Kidnap by Gabby Noone – Welcome to Violet, Montana – home of a once thriving now barely surviving cult and now also home to a mega-church. Also home to a lot of other people just trying to live. Zoe, Genesis, and Holly are three teens caught up in it all and take matters into their own hands. Get the eBook | Get the Audiobook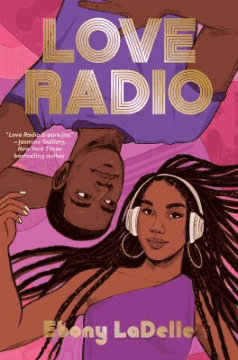 Love Radio by Ebony LaDelle – Can Prince, aka DJ LoveJones, convince Danielle, the girl he's been crushing on since middle school, to fall in love with him in three dates? She doubts it but she agrees to let him try – especially once she gets to know the guy behind the smooth talking radio voice.
Loveless by Alice Oseman – White 18-year-old Georgia has never been in a relationship or even kissed anyone. So for her first year at university she's determined to find someone- a pursuit that is complicated by Georgia's growing realization that she may not be attracted to anyone. Get the eBook | Get the Audiobook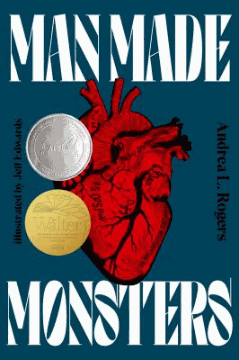 🌟 Man Made Monsters by Andrea L. Rogers – A collection of horror short stories following a Cherokee family over generations as they encounter monsters and fantastical creatures ranging from vampires and werewolves to creatures drawn from Cherokee oral tradition.
The Most Dazzling Girl in Berlin by Kip Wilson. Amidst poverty, hunger, and the rise of the Nazi Party, 18-year-old orphan Hilde finds work, acceptance, and love in a queer cabaret in 1932 Berlin. Get the eBook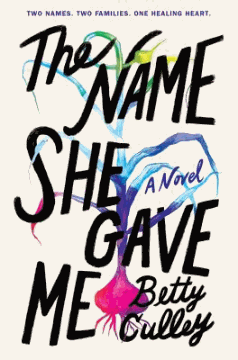 The Name She Gave Me by Betty Culley. In this novel in verse, Rynn searches for her birth mother but ends up connecting with a younger sister that she didn't know existed. Get the eBook
No One Is Alone by Rachel Vincent. Michaela's mom dies suddenly and she is forced to move in with her father– who has an entire family in the next town over that she never knew about, including a teenage daughter her own age. Get the Audiobook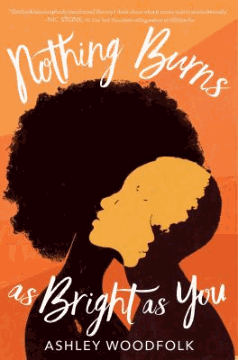 Nothing Burns as Bright as You by Ashley Woodfolk. Woodfolk captures the intensity of female friendship growing into first love in this fast-paced verse novel. Taking place over the course of a single day, flashbacks intertwine with the present day aftermath of a fire set on school grounds that sparks the end of a relationship. Get the eBook
Nothing More to Tell by Karen McManus. Four years ago, three teens found the body of their teacher in the woods behind the school. Now, teen journalist Brynn has moved back to town and is investigating the cold case for her true crime internet show internship. She is not prepared for what she is about to find. Get the eBook | Get the Audiobook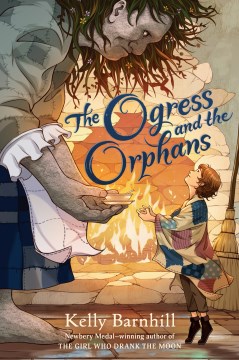 The Ogress and the Orphans by Kelly Barnhill. Stone-in-the-Glen used to be a lovely town, but it's a mean and miserly place. When an incident involving one of the children from Orphan House leads to suspicion stoked by the Mayor concerning the Ogress living near town, the orphans take it upon themselves to unmask the true villain. Get the eBook | Get the Audiobook
One for All by Lillie Lainoff. When her ex-Musketeer father is murdered, Tania, who suffers from a chronic illness is sent to a boarding school that secretly teaches a select group of girls to wield swords and spy on treacherous nobles in order to protect France as a new, clandestine branch of the Musketeers.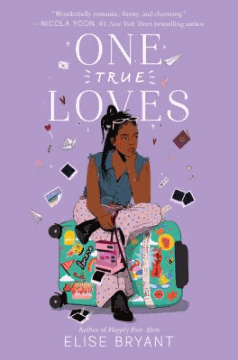 One True Loves by Elise Bryant. Lenore is having trouble committing to a path after high school, despite her parents' pressure. She's also not a hopeless romantic like her BFF Tessa (of Happily Ever Afters). She's too pragmatic for grand swooping love–until she embarks on a European cruise and meets insufferable Alex Lee. Get the eBook | Get the Audiobook
Our Crooked Hearts by Melissa Albert. A series of increasingly unsettling incidents leads white teen Ivy to suspect that her mother may be harboring dangerous and magical secrets from her past. Get the eBook | Get the Audiobook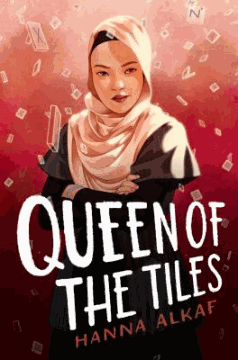 Queen of the Tiles by Hanna Alkaf. Najwa Bakri is ready to return to competitive Scrabble after she watched her best friend, Trina Low, suddenly die at a tournament. Najwa has spent the past year dealing with her grief which she thinks is under control until someone starts posting from Trina's Instagram…what if Trina's death wasn't natural?
The Red Palace by June Hur. 1758, Joseon, Korea: 18-year-old palace nurse Hyeon becomes embroiled in the investigation of four dead women when her beloved mentor is arrested for the crime in spite of the mysterious posters around town accusing the Crown Prince of the same murders. Get the Audiobook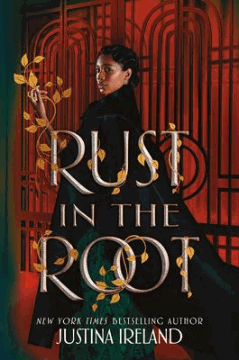 Rust in the Root by Justina Ireland. In an alternate 1937 suffering from environmental disaster, Black mage Laura joins the Bureau of the Arcane's Conservation Corps to combat the Blight, hoping to get her own mage's license. On her first mission, she discovers strange new powers–and that the Blight isn't what it seems.
Scout's Honor by Lily Anderson. Prudence Perry was a Lady Bird Scout, sworn to protect an unsuspecting populace from interdimensional monsters, but she's been retired for three years. Thus it is with reluctance that she agrees to train a new trio of Scouts to face the horrors that caused her to leave the Lady Birds.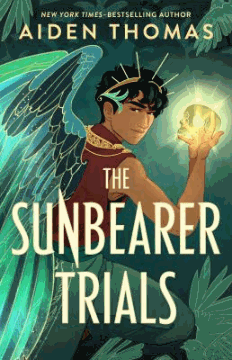 🌟 The Sunbearer Trials by Aiden Thomas. Teo, seventeen-year-old trans son of Quetzal, goddess of birds, is one of the ten semidioses chosen to compete in The Sunbearer Trials, an event held to determine who will be sacrificed to light the temples of Reino del Sol. Get the eBook | Get the Audiobook
Sunny G's Series of Rash Decisions by Navdeep Singh Dhillon. Sunny decides to spend Prom night making only rash decisions, in honor of his beloved brother, who recently died. He shaves off his beard, stops wearing his turban, and befriends rash-behavior-expert Mindii, who promises to help. What follows is a wild night of fun, drama, romance, grief, and possibility. Get the eBook | Get the Audiobook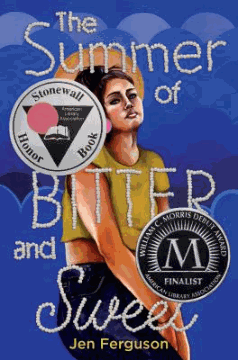 🌟 The Summer of Bitter and Sweet by Jen Ferguson. Metis teen Lou finds her final summer before college upended by the return of a former best friend and the unexpected release from prison of her rapist biological father. Get the eBook
Thirst by Varsha Bajaj. Twelve-year-old Minni lives in the poorest part of Mumbai with limited access to water. Minni dreams of finishing school and getting a good job, but after witnessing thieves stealing water, she has some hard choices to make. Get the eBook | Get the Audiobook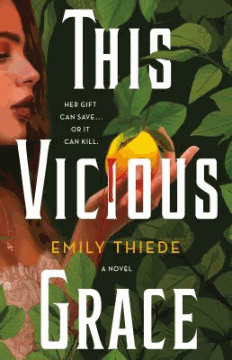 This Vicious Grace by Emily Thiede. Alessa is the Finestra, gifted divine power to protect her island from demons, paired with another chosen capable of withstanding her deadly touch. When she is almost assassinated, Alessa hires street fighter Dante to be her bodyguard until she can find her fated partner and save the world.
Undercover Latina by Aya de León. Fourteen-year-old Latina Andréa spies for The Factory, an international organization protecting people of color. On her first solo mission, she joins a new school and passes as white Andrea Burke to befriend Kyle, the estranged son of a white supremacist suspected of plotting a deadly attack.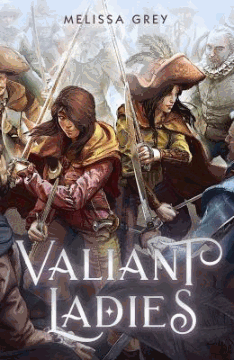 Valiant Ladies by Melissa Grey. Proper ladies by day and sword-wielding vigilantes by night, best friends Kiki and Ana face their biggest challenge when Kiki's brother is murdered on the same night that Kiki's engagement is announced to high society in 17th century Potosi.
Very Bad People by Kit Frick. Years ago, Calliope and her sisters survived a car crash – their mother didn't. Questions have swirled around that day ever since. Now Calliope will attend the boarding school her mother went to, leaving her family and idyllic town behind. Will she gain answers or will secrets surface that should stay buried?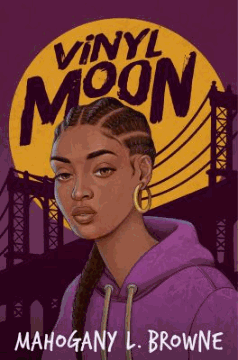 Vinyl Moon by Mahogany L. Browne. Forced to move from California to Brooklyn, Angel can't shake the feeling that everything that led her here is her fault. With the help of her new classmates and connecting with literature and music, Angel begins to rebuild her confidence, sense of identity, and relationship with her family. Get the eBook | Get the Audiobook
We Weren't Looking to be Found by Stephanie Kuehn. Two girls from different backgrounds staying at a mental health treatment center overcome their assumptions to forge a supportive friendship, while struggling to break out of self-destructive cycles of depression, anxiety, and addiction. Get the Audiobook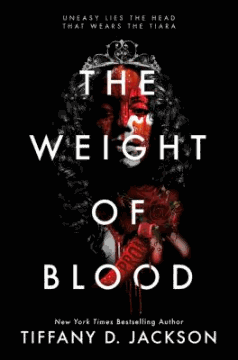 The Weight of Blood by Tiffany D. Jackson. In a town with segregated proms, racial tensions are simmering right below the surface. Maddy Washington, a bullied girl who has been pretending to be white, goes to the first integrated prom with the star quarterback and all the town's racial tensions come to an explosive confrontation. Get the eBook | Get the Audiobook
What We Harvest by Ann Fraistat. After a blight spreads through the farms in Wren's rural town, ruining their famously magical crops and turning people into monsters, Wren and her ex-boyfriend must uncover the secret of the town's magic to stop the blight from taking everyone. Get the eBook | Get the Audiobook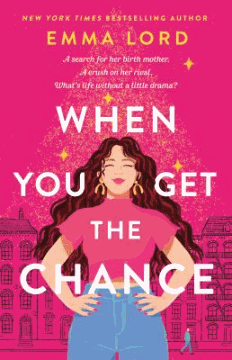 When You Get the Chance by Emma Lord. Millie Price is dead set on becoming a Broadway star but her introverted dad doesn't want her to leave home. When Millie finds her dad's LiveJournal from 2003, she decides to finally find out who her birth mother is.
The Year I Stopped Trying by Katie Heaney. After accidentally missing an assignment, Mary, a straight-A student, finds herself in the midst of an existential crisis and makes a conscious decision to see what happens when she stops trying altogether. Get the eBook | Get the Audiobook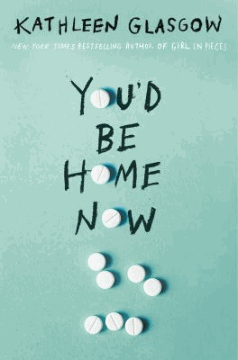 You'd Be Home Now by Kathleen Glasgow. Emory's brother, Joey, is an addict but no one finds out until the night of a fatal car accident. Now that Joey is home from rehab, Emory finds herself struggling to help her brother maintain sobriety while also navigating her own issues. Get the eBook | Get the Audiobook