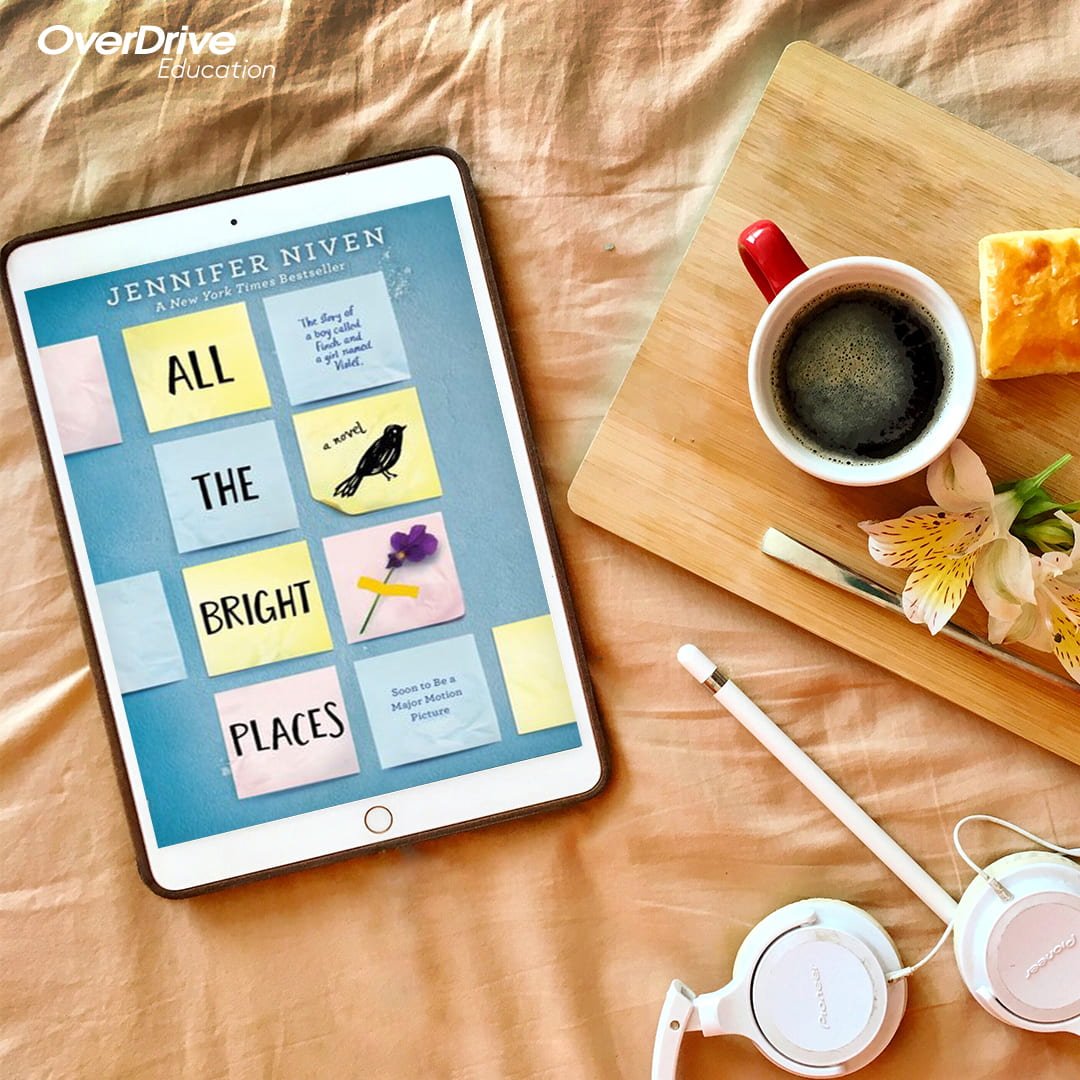 Take a look at the CA Library collection in your Sora account — you'll find hundreds of eBooks and audiobooks in many different categories, including:
…and more! You can also browse the latest audiobooks in Sora, including these new titles (which are also available — or will be — in print at CA Library):
At The End Of Everything by Marieke Nijkamp — A group of teens at the Hope Juvenile Treatment Center are shocked to discover their guards have abandoned them, but their joy turns to fear when they learn a catastrophic pandemic has occurred outside their walls, turning their new-found freedom into a fight for survival. "Palpable fear and paranoia contribute to breathless pacing, while Nijkamp employs a clever setup and keenly wrought characters to sensitively explore topics of ableism, racism, transphobia, and juvenile justice reform" (Publishers Weekly).
---
The Davenports by Krystal Marquis — The Davenports are one of the few Black families of immense wealth and status in 1910 Chicago, and the two daughters, Olivia and Helen, are finding their way and finding love — even where they are not supposed to. "Sure to please fans of historical fiction, romance, and Chicago history" (School Library Journal).
---
Golden Boys by Phil Stamper — Gabriel, Reese, Sal, and Heath are best friends, bonded in their small rural town by their queerness, their good grades, and their big dreams. They are about to embark on the summer before senior year of high school, where each is going on a new, big adventure. "A good-natured duology opener — all four guys genuinely care for and support one another — about navigating the familial, romantic, and vocational challenges that come with taking their first steps away from home and familiarity" (Booklist).
---
How To Survive Your Murder by Danielle Valentine — Scream meets Happy Death Day in this terrifying new horror novel from YA scream queen Danielle Valentine. Alice is sent back to the night of her sister's murder and has until midnight to figure out who the killer is or risk losing her sister forever. "Sure to delight any readers looking for a thrill" (School Library Journal).
---
Lia and Beckett's Abracadabra by Amy Noelle Parks — Seventeen-year-old Lia Sawyer teams up with Beckett — one of the charming Blackwell boys, the latest generation of a rival magic family — to win a stage magic contest and out-con the bad guys. "Parks deftly merges their gentle blossoming romance with the mystique of conjuring, mind games, and card tricks to deliver an intriguing look into the behind-the-scenes world of stage magic, couched in a playful romantic comedy" (Publishers Weekly).
---
Live Your Best Lie by Jessie Weaver — Social media influencer Summer Cartwright leads a very charmed life: millions of followers, the hottest designer and vintage clothes at her fingertips, a newly minted book deal. But when Summer goes missing and an unscheduled post appears on her feed stating that she'll be dead within the next five minutes, those closest to Summer know something isn't quite right — or on-brand. "Fans of Pretty Little Liars will devour this series opener" (Booklist).
---
Missing Dead Girls by Sara Walters — It wasn't Tillie's choice to leave Philadelphia. But after everything that happened junior year, her mom insisted the quiet suburb of Willow Creek was the perfect place to get a fresh start, to put the trauma and rumors behind them. But when a local girl goes missing, Tillie's caught in a tangled web of secrets that will destroy her if they surface…and will destroy everyone she loves if they don't. "A suspenseful tale with a well-characterized supporting cast, and the heavily foreshadowed conclusion, told in Tillie's absorbing narrative voice, is deliciously chilling" (Publisher Weekly).
---
My Dearest Darkest by Kayla Cottingham — When transfer student Finch Chamberlin and popular senior Selena St. Clair accidentally wake something terrifying and ancient in the depths of their school, they must work together to stop the horror they unleashed before it consumes the town. " Fans of cult-classic film Jennifer's Body and similar scary tropes will revel in Cottingham's atmospheric, spine-tingling horror-romance" (Booklist).
---
The Rumor Game by Dhonielle Clayton and Sona Charaipotra — A twisty, diverse, and fast-paced drama in the vein of We Were Liars, about a rumor that spirals out of control and sow chaos in a posh private school. At Foxham Prep, the rumor gains momentum as it collects followers on social media, pulling three girls into its path — but who can stop a dangerous rumor once it takes on a life of its own? "Evaluating the role social media can play in conflict, this page-turner addresses the ways that damaging information can affect individuals based on intersections of beauty, gender, race, and other factors of privilege" (Publishers Weekly).
---
This One's For You by Kate Sweeney — Two ex-best friends, Cass and Syd, embark on a life-altering road trip as they follow the reunion tour of the band Cass's mom was in when she died, experiencing the power of music as they decide what they really mean to each other. "A must-read for music fans and romantics who believe in destiny but know fate alone can't hold up a relationship — even true love needs you to put in the work" (Booklist).