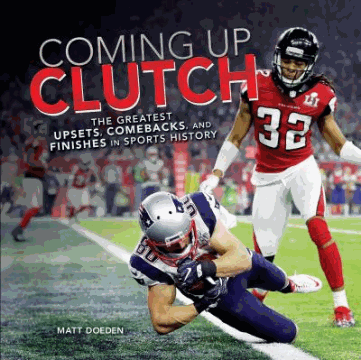 We continue our series of posts featuring some of the best books in the CA Library collection — today's featured titles are all about Sports. Follow the links for each book to learn more from the CA Library catalog!
If an eBook and/or audiobook is available, links are also provided (Sora login is required).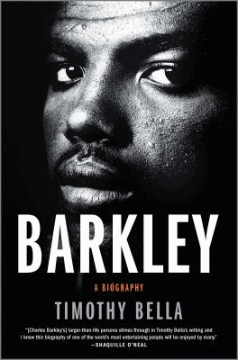 Barkley: A Biography by Timothy Bella — A definitive biography of the NBA legend Charles Barkley which explores his early years growing up in Alabama, his NBA career, and emergence as an advocate for social change and enduring voice in pop culture. "This is a must-read for basketball devotees, but even casual sports fans will be fascinated" (Publishers Weekly). Get the Audiobook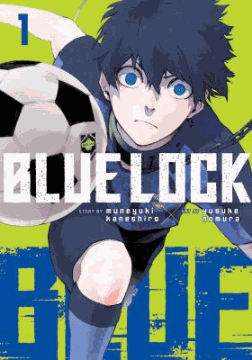 Blue Lock by Muneyuki Kaneshiro — After a disastrous defeat at the 2018 World Cup, Japan's team struggles to regroup. But what's missing? An absolute ace striker. The Football Union is hell-bent on creating a striker who hungers for goals and thirsts for victory, so Blue Lock — a rigorous training ground for 300 of Japan's best and brightest youth players — is created. "This is an exceptionally well-executed, high-intensity sports manga that readers will devour" (Booklist).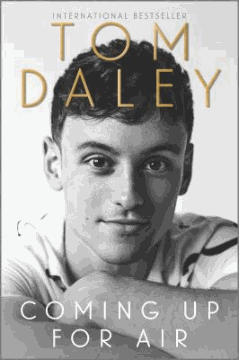 Coming Up For Air by Tom Daley — Olympic diver Tom Daley explores the experiences that have shaped him and the qualities that brought him success and joy — from the resilience he developed competing at a world-class level, to the courage he discovered while reclaiming the narrative around his sexuality, to the perspective that family life has brought him. "This is an important historical account of training for the Olympics during a pandemic and an inspirational memoir of a young gay man coming into his own as an athlete, advocate, husband, and father. An important book for sports and LGBTQ collections" (Booklist).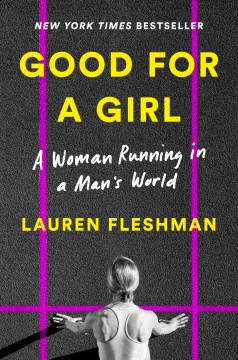 COMING SOON! Good For A Girl: A Woman Running In A Man's World by Lauren Fleshman — Fueled by her years as an elite runner and advocate for women in sports, Lauren Fleshman offers her inspiring personal story and a rallying cry for reform of a sports landscape that is failing young female athlete. "This fast-paced, smoothly written narrative will resonate with student-athletes and is highly recommended for everyone involved with female athletes, from coaches to parents" (Booklist). Get the eBook | Get the Audiobook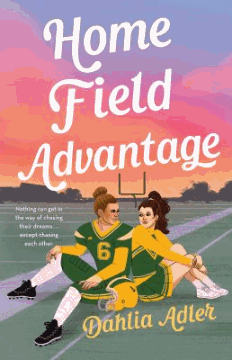 Home Field Advantage by Dahlia Adler — Amber McCloud's dream is to become cheer captain at the end of the year, but after the football team's quarterback dies in an accident and is replaced by a girl, Amber knows she should work against this unliked Jaclyn to keep her cheer status but the two fall for each other. "Alternating between Amber and Jack's perspectives, this insightful and thought-provoking story astutely addresses the anti-queer attitude of the teens' community while empathically highlighting the painstaking efforts queer youth may make to 'fit in' while denying their true selves" (Publishers Weekly). Get the eBook | Get the Audiobook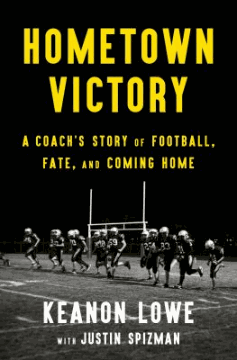 Hometown Victory: A Coach's Story of Football, Fate and Coming Home by Keanon Lowe — The Blind Side meets Friday Night Lights in Keanon Lowe's Hometown Victory when an NFL coach returns home after losing a friend to opioids to coach a team of struggling high school kids on a 23-game losing streak. "Inspiring reading for students and teachers striving for excellence against the odds" (Kirkus Reviews).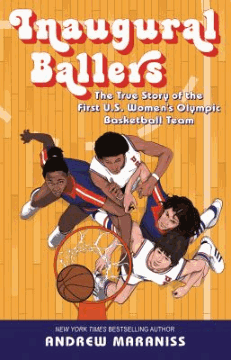 Inaugural Ballers: The True Story of the First U.S. Women's Olympic Basketball Team by Andrew Maraniss — Twenty years before women's soccer became an Olympic sport and two decades before the formation of the WNBA, the '76 US women's basketball team laid the foundation for the incredible rise of women's sports in America at the youth, collegiate, Olympic, and professional levels. "Weaving women's basketball into a textured account of a society in flux, Maraniss' latest will appeal to a broad audience. A winning story full of heart, camaraderie, and power" (Kirkus Reviews). Get the eBook | Get the Audiobook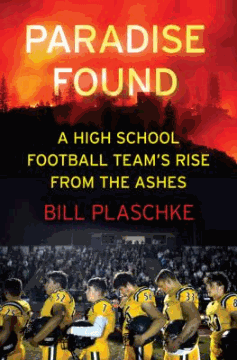 Paradise Found: A High School Football Team's Rise From The Ashes by Bill Plaschke — Relates the devastating impact of the 2018 Camp Fire on the town of Paradise, California, and the efforts to rebuild the town's high school football team, describing how the revival of the football program helped to renew the spirit of the entire town. "This is a powerful and inspirational sports story about healing and finding humanity in devastating circumstances" (Booklist).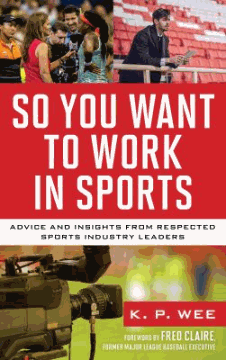 So You Want To Work In Sports: Advice And Insights From Respected Sports Industry Leaders by K.P. Wee — Industry-leading sports professionals offer practical advice and tips for those wanting to pursue a career in sports, including marketing, publicity, broadcasting, journalism, management, scouting, analytics, and more. "Invaluable information for young people interested in pursuing a sports career" (Booklist).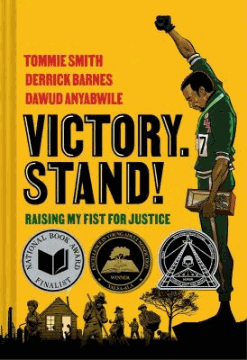 Victory. Stand! Raising My Fist For Justice by Tommie Smith, Derrick Barnes and Dawud Anyabwile — In his first-ever memoir for young readers, Tommie Smith looks back on his childhood growing up in rural Texas through to his stellar athletic career, culminating in his historic victory and protest from the winners' podium at the 1968 Olympic Games. "A compelling and engaging account of an iconic moment and an important period in U.S. history" (Booklist). Get the eBook