"During the month of April, the Arab America Foundation formally recognizes the achievements of Arab Americans through the celebration of National Arab American Heritage Month (NAAHM). Across the country, cultural institutions, school districts, municipalities, state legislatures, public servants, and non-profit organizations issue proclamations and engage in special events that celebrate our community's rich heritage and numerous contributions to society" (Arab America Foundation).
CA Library recognizes the rich cultural heritage of Arab Americans by highlighting books, eBooks and audiobooks by Arab American authors and featuring Arab American characters!
This Hey YA podcast episode from April 19th features some of these titles, selected by host Erica Ezeifedi:
---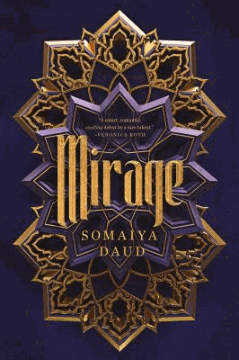 Mirage by Somaiya Daud — In the brutal Vathek Empire, sixteen-year-old Amani dreams of one day having an adventure. But when adventure comes, it is not what she expects: she is kidnapped by the regime and taken to the royal palace, where she discovers that she is nearly identical to the princess. The princess is so hated that she requires a body double, ready to die in her place. As Amani is forced into her new role, she finds the palace hides a world of violence and fear, and one wrong move could lead to her death. "With an ending that is gut-wrenching yet still hopeful, this immersive, captivating series starter is sure to have fans eager for the sequel" (Booklist).
---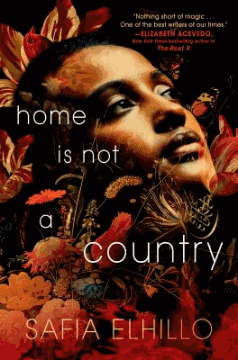 Home Is Not a Country by Safia Elhillo — This powerful novel-in-verse captures one girl, caught between cultures, on an unexpected journey to face the ephemeral girl she might have been. "A unique verse novel that looks at how our past choices influence identity and sense of belonging" (School Library Journal).
Get the eBook | Get the Audiobook
---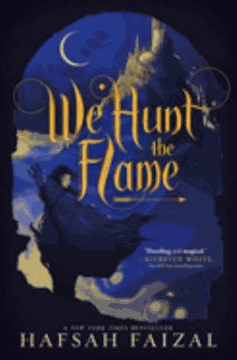 We Hunt the Flame by Hafsah Faizal — In a world inspired by ancient Arabia, seventeen-year-old huntress Zafira must disguise herself as a man to seek a lost artifact that could return magic to her cursed world. "Faizal paints a vivid world, inspired by ancient Arabia and its mythology, that will appeal to fantasy and romance readers as well as fans of the Assassin's Creed video games . . . an appealing spin on traditional fantasy elements" (Kirkus Reviews).
---
For even more great titles by Arab American authors, stop by CA Library and check out the ReadBox book display! Plus, you can browse this collection of eBooks and audiobooks in your Sora account: