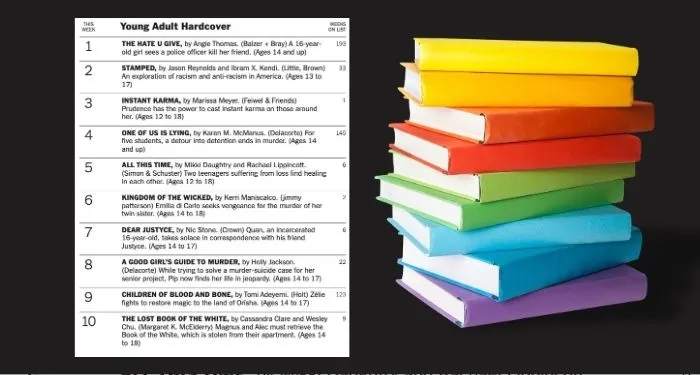 Here are some of the latest books available at CA Library that are (or recently were) on the New York Times YA Hardcover bestsellers list!
If a title is available as an eBook and/or audiobook in Sora, links are provided for those, too!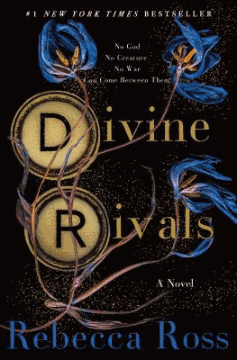 Divine Rivals by Rebecca Ross — When two young rival journalists find love through a magical connection, they must face the depths of hell, in a war among gods, to seal their fate forever. "Ideal for readers seeking perspectives on war, with a heavy dash of romance and touch of fantasy" (Kirkus Reviews).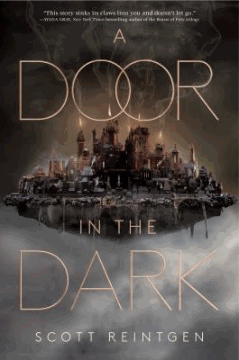 A Door In The Dark (Waxways, Book 1) by Scott Reintgen — Follows six teenage wizards as they fight to make it home alive after a malfunctioning spell leaves them stranded in the wilderness. "Part locked-room mystery, part glorious new fantasy world, Reintgen's latest novel is filled with unexpected friendships, surprising moments of comedy, deadly adventure, and a cleverly explained magical world" (School Library Journal). Get the eBook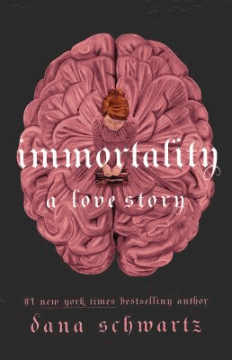 Immortality: A Love Story (Anatomy Duology, Book 2) by Dana Schwartz — When Hazel becomes the personal physician to Princess Charlotte, the sickly granddaughter of King George III, she is dragged into the glamor and romance of the British court, but she soon realizes malicious forces are at work in the monarchy, and she may be the only one capable of setting things right. "Schwartz continues to seamlessly blend fiction with historical events, creating a richly detailed and engaging look at life in Regency London" (School Library Journal). Get the eBook | Get the Audiobook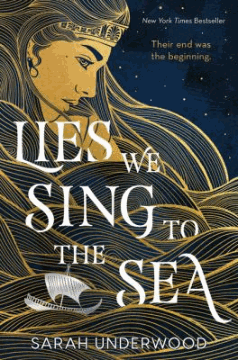 Lies We Sing To The Sea by Sarah Underwood — Hanged in an annual sacrificial ritual to Poseidon, seventeen-year-old oracle Leto awakens on an island inhibited by Melantho, a strange girl with oceanic powers, who tells Leto the only way to break Poseidon's curse is to return to Ithaca and kill the prince. "Exploring conflicts surrounding the mistreatment of women, power imbalances, and violence, Underwood adroitly utilizes the inspiration material's foundation to deliver an expansive world plagued by monsters both mythical and mortal" (Kirkus Reviews).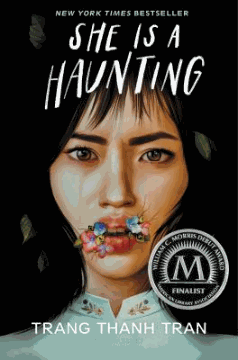 She Is A Haunting by Trang Thanh Tran — Seventeen-year-old bisexual Jade Nguyrn is spending the summer in Vietnam at the French colonial house her estranged father is fixing up as a vacation rental, but unbeknownst to her family, the house and its ghosts have other plans. "Examinations of Western influences and past atrocities in Vietnam and their effects on the diaspora work in harmony with the novel's uncanny elements, making for a satisfying blend of traditional horror with modern themes and concerns" (Kirkus Reviews). Get the eBook | Get the Audiobook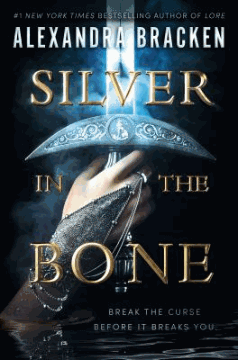 Silver in the Bone (Book 1) by Alexandra Bracken — Born without a trace of magic, Tamsin Lark is no match for the sorceresses and Hollowers who populate the magical underground of Boston. But when the only parent she's ever known disappears without so much as a goodbye, she has no choice but to join in their cutthroat pursuit of enchanted relics to keep herself — and her brother, Cabell — alive. "Simmering with magic, peril, romance, and heartbreak" (Leigh Bardugo, author of Shadow and Bone). Get the eBook | Get the Audiobook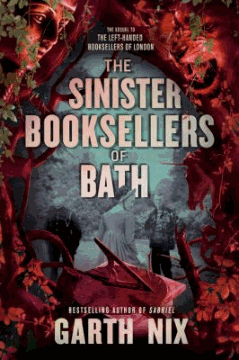 The Sinister Booksellers of Bath (The Left-Handed Booksellers of London, Book 2) by Garth Nix — There is often trouble of a mythical sort in Bath. The booksellers who police the Old World keep a careful watch there, particularly on the entity that inhabits the ancient hot spring. This time trouble comes from the discovery of a sorcerous map, leading left-handed bookseller Merlin into great danger. "This satisfying sequel keeps up the same breathless pace as The Left-Handed Booksellers of London (2020), and Nix offers the comfort of familiar faces, exquisite fashion, and sinister supernatural entities" (Booklist). Get the eBook | Get the Audiobook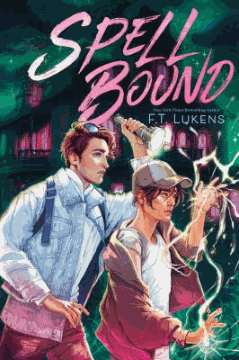 Spell Bound by F.T. Lukens — Two rival apprentice sorcerers must team up to save their teachers and protect their own magic in this lively young adult romantic adventure from the author of In Deeper Waters and So This Is Ever After. "The true highlight of Spell Bound lies in the cozy sense of humor, relationships, and theme of belonging, explored both in terms of working families…and the endearing grumpy-sunshine romance that develops between Rook and Sun" (Kirkus Reviews). Get the eBook | Get the Audiobook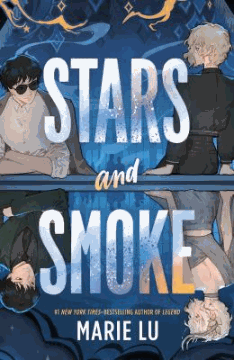 Stars and Smoke by Marie Lu — When nineteen-year-old international pop sensation Winter Young is recruited by a covert organization to take down a criminal tycoon, he is paired with Sydney Cossette, a fierce and unpredictable secret agent, but suspicions soon turn to sparks as the two are drawn into a tangled web of secrets and deception. "Brimming with barbed banter and moments of earnest, emotional resonance, Lu crafts a lively action adventure full of espionage, mystery, and starry-eyed glamour" (Publishers Weekly).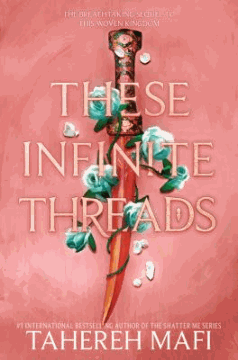 These Infinite Threads (This Woven Kingdom, Book 2) by Tahereh Mafi — The heir to the human throne, Kamran falls in love with Alizeh, heir to the Jinn throne, who fulfills a long-foretold prophecy as being destined to free her people, a discovery that causes Kamran to question everything he's been taught about the Jinn and their future in his kingdom. "Mafi builds a rich world, based on Islamic concepts and the Persian epic poem the "Shahnameh," and continues to layer eloquent prose and exquisite emotional turmoil in a growing star-crossed love triangle that will leave fans hungry for more" (Kirkus Reviews). Get the eBook | Get the Audiobook