We continue our series of posts highlighting some of the best books in the CA Library collection, featuring outstanding books in a specific genre — today's featured titles are all Fantasy Fiction. Follow the links for each book to learn more from the CA Library catalog … and if an eBook and/or audiobook version is available in our Sora collection, there are links for those, too!
~~~~~~~~~~~~~~~~~~~~~~~~~~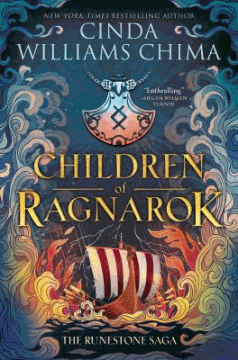 Children of Ragnarok by Cinda Williams Chima — Desperate to escape her demon master, runecaster Reggin Eiklund flees to the Grove, while Eiric Halvorsen, falsely accused of murdering his modir and stepfadir, journeys to the Grove at the behest of a powerful jarl interested in restoring magic to the world. "This innovative story with a satisfying ancient mythology baseline strikes a refreshing note for the genre" (Kirkus Reviews). Get the eBook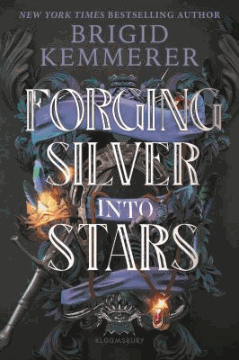 Forging Silver Into Stars (Book 1) by Brigid Kemmerer — When the King's Courier, Lord Tycho, stops in the small town of Briarlock he is quick to befriend Jax and Callyn, but the town has long been an outpost for the anti-magic Truthbringers, and soon they find themselves embroiled in a world of shifting alliances and ancient magic. "With fresh takes on familiar fantasy tropes, plus gorgeous world building, this book spins one intriguing mystery after another" (Booklist). Get the eBook | Get the Audiobook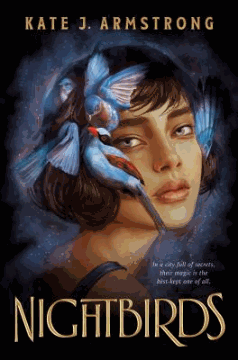 Nightbirds by Kate J. Armstrong — At the mercy of well-paying clients, four Nightbirds, girls who have a unique and powerful magic they can gift with just a kiss, get a chance to remake the city that dared to clip their wings when the truth about their magic was revealed. "With a pace that never flags and a harrowing, high-stakes plot, this distinguished read boasts texture, heft, and heart" (Publishers Weekly). Get the Audiobook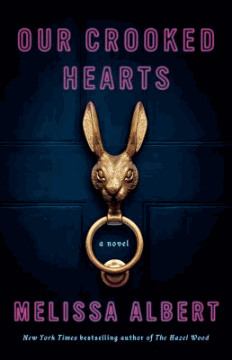 Our Crooked Hearts by Melissa Albert — Told in alternating voices, years after it began, seventeen-year-old Ivy and her mom Dana's shared story comes down to a reckoning among a daughter, a mother, and the dark forces they never should have messed with. "Atmospherically tense prose and vividly sketched, true-to-life characters add depth, resulting in a tale both spellbinding and bingeworthy" (Publishers Weekly). Get the eBook | Get the Audiobook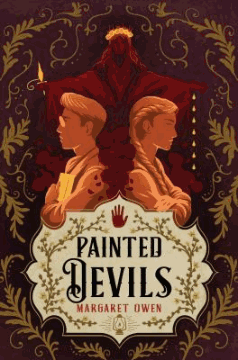 Painted Devils (Little Thieves, Book 2) by Margaret Owen — "Reformed" jewel thief and scam artist Vanja accidentally starts a cult around a Low God, the Scarlet Maiden, who claims Emeric as her virgin sacrifice, and desperate to save the only man she's ever cared for, Vanja seeks a dangerous alternative. "Owen writes at the top of her game, with this installment even stronger than Little Thieves. This series is a must-have for library collections" (School Library Journal).  Get the eBook | Get the Audiobook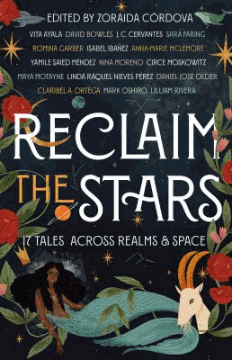 Reclaim The Stars: 17 Tales Across Realms and Space, edited by Zoraida, Córdova — Proving that stories are truly universal, this brilliant collection that features contributions from best-selling and acclaimed authors, as well as two new voices, takes the Latin American diaspora to places fantastical and out of this world. "Intertwining Spanish and English and weaving cultural elements and traditions of Latinx culture throughout, these stories offer a much-needed reflection of representation to the Latinx diaspora community" (Booklist).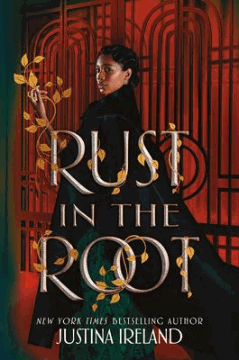 Rust In The Root by Justina Ireland — It is 1937, and Laura Ann Langston lives in an America divided—between those who work the mystical arts and those who do not. Ever since the Great Rust, a catastrophic event that blighted the arcane force called the Dynamism and threw America into disarray, the country has been rebuilding for a better future. And everyone knows the future is industry and technology—otherwise known as Mechomancy—not the traditional mystical arts. "This novel tackles important social issues while providing an exciting and fast-paced adventure that's hard to put down" (School Library Journal).  Get the eBook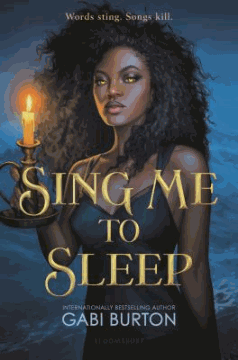 Sing Me To Sleep by Gabi Burton — Forced to accept a job guarding the crown prince, siren-in-hiding Saoirse Sorkova, a soldier who survives on lies, finds herself drawn to Prince Hayes, especially when they must work together to stop a deadly killer, who, unbeknownst to him, is Saoirse, herself. "Burton spins an unforgettable debut that boasts impeccable characterizations and fresh takes on well-trod tropes that promise an amorous adventure centering a devoted, rag-tag family, stirring mythos, and sweetly budding romance" (Publishers Weekly). Get the eBook | Get the Audiobook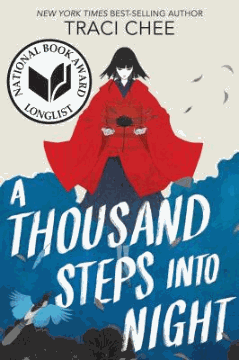 A Thousand Steps Into Night by Traci Chee — When Miuko, a girl who's never longed for adventure, is hit with a curse that begins to transform her into a demon, she embarks on a quest to reverse the curse and return to her normal life, but along the way is forced to confront her true power within. "Chee once again creates a lush fantasy world that revolves around a girl discovering her own power. Just like Miuko, the story never takes the path that's expected" (School Library Journal). Get the eBook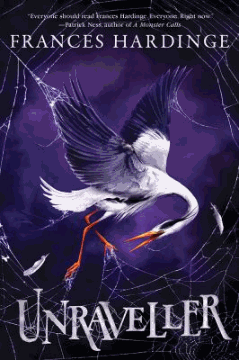 Unraveller by Frances Hardinge — Fifteen-year-old Kellen's unique ability to unravel curses unfortunately does not protect him from becoming cursed, and unless he and his best friend and ally Nettle can remove his hex, Kellen is in danger of unravelling everything — and everyone — around him. "Another deeply atmospheric, compulsively readable yet utterly unsettling offering from Hardinge. Highly recommended" (School Library Journal).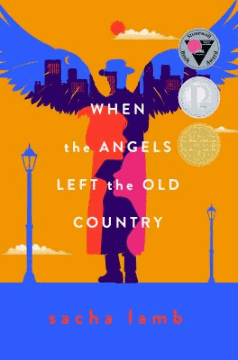 When The Angels Left The Old Country by Sacha Lamb — When a young emigrant from their tiny village goes missing while heading to America, angel Uriel and demon Little Ash set off to find her and encounter many humans in need of their help as they face obstacles ahead of them as difficult as what they've left behind. "Richly imagined and plotted, this inspired book has the timeless feeling of Jewish folklore, which is further enhanced by the presence of two magical protagonist" (Booklist). Get the eBook | Get the Audiobook