Podcasts have become increasingly popular over the years, so it was only a matter of time before they worked their way into young adult novels! And it's no coincidence that many of the novels that feature podcasts are in the crime fiction genre — according to the Pew Research Center, true crime is the most common topic of podcasts in the United States. 24% of the top-ranked podcasts are about true crime — in-depth investigations into murders, scandals and other criminal events.
Check out these titles that all feature this popular media format: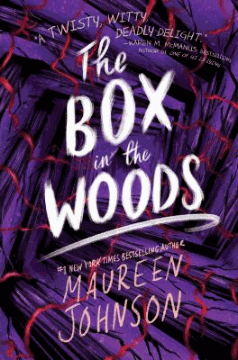 The Box in the Woods by Maureen Johnson — After solving the greatest unsolved mystery of the century in Truly Devious, Stevie Bell goes undercover as a camp counselor to investigate the strange going-ons at Camp Wonder Falls — the site of the infamous "Box in the Woods" murders — where the new owner is producing a true-crime podcast about the case. "A fantastic stand-alone mystery companion revisits a much-loved sleuth" (Kirkus Reviews). Get the eBook | Get the Audiobook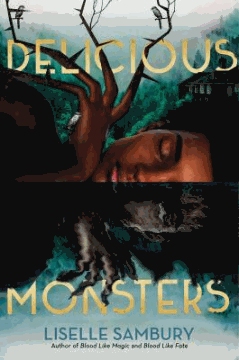 Delicious Monsters by Liselle Sambury — The Haunting of Hill House meets Sadie in this evocative and mind-bending psychological thriller following two teen girls navigating the treacherous past. While investigating what happened to a young Black girl named Daisy who lived in the infamous Miracle Mansion for her popular Haunted web series, Brittney discovers that the most dangerous monsters of all are those that hide in plain sight. "The deeply creepy mansion delicately ties together two main characters who, despite being separated by 10 years and having very different backgrounds, are both fierce and compellingly imperfect . . . a must read" (Booklist).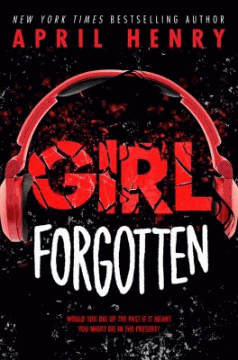 Girl Forgotten by April Henry — Starting a podcast to investigate the unsolved murder of Layla Trello, true-crime fan Piper Gray begins receiving anonymous threats warning her off the case, leading her to believe the killer is still out there — and is coming for her next. "This podcast-themed fusion of mystery and suspense will arouse readers' curiosity to the nail-biting end" (School Library Journal).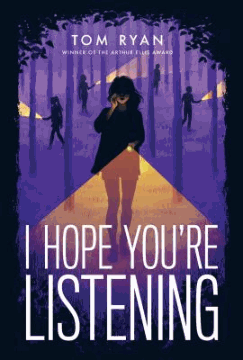 I Hope You're Listening by Tom Ryan — Seventeen-year-old Dee secretly hosts a popular true-crime podcast but when a missing child seems linked to the disappearance of her best friend ten years ago, she considers revealing her identity to uncover the truth. "Ryan nimbly moves from past to present as Dee interviews former neighbors and friends, leading her and love interest Sarah to a remote community with secrets to hide" (Publishers Weekly). Get the eBook | Get the Audiobook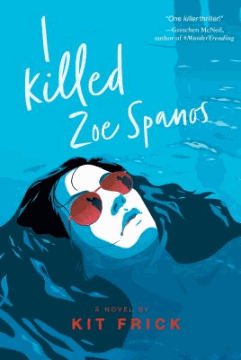 I Killed Zoe Spanos by Kit Frick — Working as a nanny in the Hamptons before starting college, Anna learns of her weird connection to a missing girl, but after she confesses to manslaughter a podcast producer helps reveal life-changing truths. "Strong heroines and an intriguing flip of whodunnit tropes will keep readers engaged to the surprising resolution" (School Library Journal).
Indestructible Object by Mary McCoy — In the city of Memphis, eighteen-year-old Lee and her boyfriend Vincent make a popular podcast on artists in love, but Lee learns that stories of happily-ever-after love do not always mirror real life. "A nuanced coming-of-age story about a complex heroine with her heart on her sleeve" (Booklist). Get the Audiobook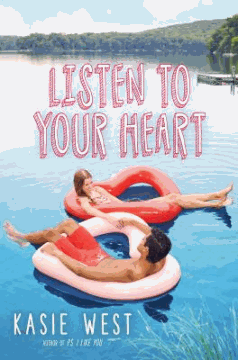 Listen To Your Heart by Kasie West — Discovering that she is good at being a host on her high school's podcast, Kate Bailey gets an anonymous call from a boy discussing his secret feelings for a girl and is faced with a problem when she suspects it is her crush, Diego Martinez, talking about her. "While Kate becomes known for her straightforward advice on the podcast, she seems oblivious to the problems of people around her. West creates a slow but tender story about friendship and love" (Kirkus Reviews).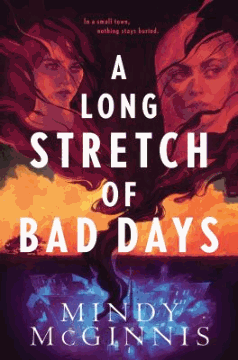 A Long Stretch of Bad Days by Mindy McGinnis — To earn the last credit she needs to graduate, Lydia Chass teams up with Bristal Jamison to transform her listener-friendly local history podcast into a hard-hitting, truth-telling expose as they investigate an unsolved murder from their small town's past. "Brash yet buoyant Bristal and self-aggrandizing but steel-willed Lydia are wonderfully realistic and entertaining characters, and the mysteries, twists, and secrets they uncover are expertly crafted" (School Library Journal).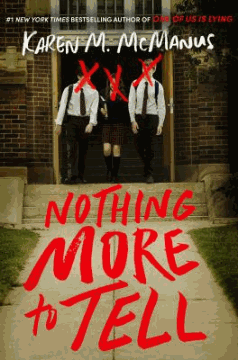 Nothing More To Tell by Karen M. McManus — Brynn Gallagher uses her internship at a new true crime show to investigate the unsolved murder of her favorite teacher, uncovering secrets about her school, her teacher, and her ex-best friend in the process. "McManus, well known for her fast-paced mysteries, brings that signature blend of high-stakes high-school drama and murderous twists readers won't see coming" (Booklist). Get the eBook | Get the Audiobook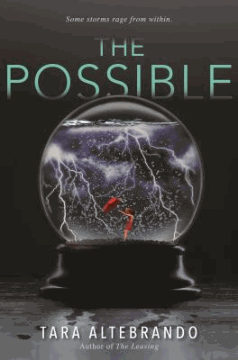 The Possible by Tara Altebrando — Growing up with adopted parents after her mother is given a life sentence for committing a telekinetic murder, Kaylee is asked to grant a podcast interview by a mysterious woman who would determine if the telekinesis charges were a hoax or if Kaylee inherited her mother's powers. "Altebrando manages Kaylee's relationships with her parents, friends, and the gossiping public masterfully, tossing in unique twists to keep readers on their toes. Fans of true-crime podcasts especially will feel right at home" (Booklist).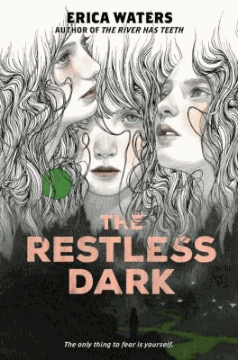 The Restless Dark by Erica Waters — The Cloudkiss Killer is dead. Now a true-crime podcast is hosting a contest to find his bones. Lucy was almost the serial killers final victim. Carolina is a true-crime fan who fears her own rage. Maggie is a psychology student with a little too much to hide. But there are more than bones hiding in the shadows — sometimes the darkness inside is more frightening than anything the dead leave behind. "Employing a touch of the supernatural to create a consistently creepy environment, Waters crafts a smart and memorable thriller" (Publishers Weekly).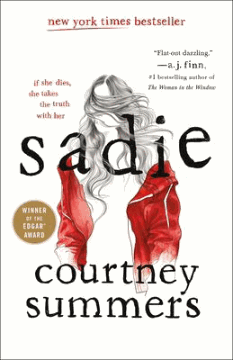 Sadie by Courtney Summers — Told from the alternating perspectives of nineteen-year-old Sadie who runs away from her isolated small Colorado town to find her younger sister's killer, and a true crime podcast exploring Sadie's disappearance. "The fresh, nuanced, and fast-moving narrative will appeal to a range of YA and new adult readers, and serves as a larger examination on the way society interacts with true crime" (School Library Journal). Get the Audiobook
Part of Courtney Summers' Sadie is told through the podcast itself, so the story works really well as an audiobook!