Here's a look at some of the latest nonfiction titles that have been added to the CA Library collection. Look for them in the New Books section!
If an eBook and/or audiobook is available from CA Library, BOCES or OWWL2Go, links are given for those too (Sora login required).
---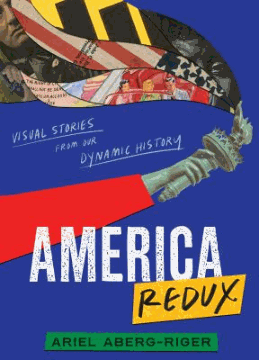 America Redux: Visual Stories From Our Dynamic History by Ariel Aberg-Riger — In this immersive experience, 21 visual stories reveal the extraordinary, unexpected, sometimes darker sides of history that reverberate in our society today, exploring themes that create our shared sense of American identity and questioning the myths we've been telling ourselves for centuries. "While the themes encompass difficult topics, Aberg-Riger concludes many chapters with ways activists have changed and continue to change the course of these ongoing issues in America. An essential resource to promote richer perspectives and dialogue around American identity" (Booklist). Get the eBook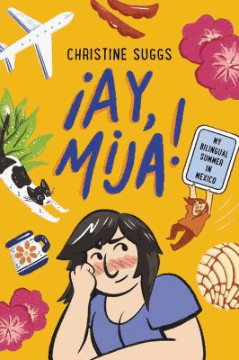 Ay, Mija! : My Bilingual Summer In Mexico by Christine Suggs — In this bilingual, inventive, and heartfelt debut, graphic novel talent Christine Suggs explores a trip they took to Mexico to visit family, embracing and rebelling against their heritage and finding a sense of belonging. "Chrístine's navigation of their identity will resonate with teens who feel insecure and find belonging difficult. An accessible graphic novel for high schoolers seeking a character they can relate to and a safe space to read about mixed heritage and identity" (School Library Journal).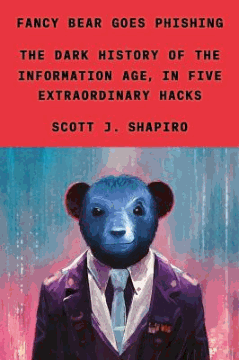 Fancy Bear Goes Phishing: The Dark History Of The Information Age, In Five Extraordinary Hacks by Scott Shapiro — A cybersecurity expert tells the story of five extraordinary computer hacks, including a graduate student who accidentally crashed the internet in the 1980s and the Russian intelligence officers who sought to take control of a U.S. election. "Shapiro gives readers plenty to think about the next time they turn on their computers. An authoritative, disturbing examination of hacking, cybercrime, and techno-espionage" (Kirkus Reviews). Get the eBook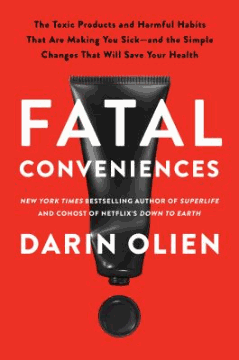 Fatal Conveniences : The Toxic Products And Harmful Habits That Are Making You Sick–And The Simple Changes That Will Save Your Health by Darin Olien — The bestselling author of SuperLife and cohost with Zac Efron of the hit Netflix series Down to Earth, Darin Olien offers invaluable advice for addressing the health of our bodies and the health of the planet by identifying common products and behaviors that are harmful and providing alternatives that are non-toxic and life-enhancing. "Teens concerned about their health and the health of the planet will appreciate this accessible guide to alternative products and practices" (Booklist).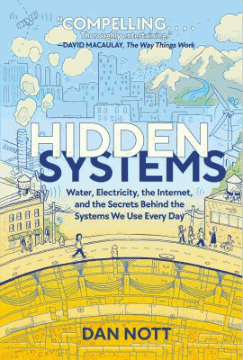 Hidden Systems : Water, Electricity, The Internet, And The Secrets Behind Systems We Use Every Day by Dan Nott — This nonfiction graphic work illustrates the hidden history for every utility we use each day, providing a guided science tour through the past to reveal how the decisions people made while inventing and constructing early technology still affect the way people use it today. " A necessary introductory approach to everyday systems that briefly interrogates the bias and inequalities imbedded within them" (Publishers Weekly).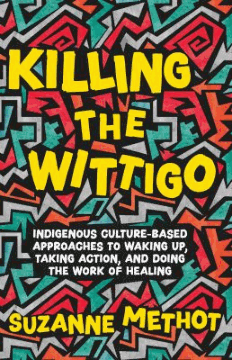 Killing The Wittigo: Indigenous Culture-Based Approaches To Waking Up, Taking Action, And Doing The Work Of Healing by Suzanne Methot — An unflinching reimagining of Methot's  Legacy: Trauma, Story, and Indigenous Healing for young adults, Killing the Wittigo explains the traumatic effects of colonization on Indigenous people and communities and how trauma alters an individual's brain, body, and behavior. These stories offer concrete examples of the ways in which Indigenous peoples and communities are capable of healing in small and big ways. "While Indigenous teens are the obvious audience, this is an eye-opening and important resource for anyone concerned with North America's colonial legacy" (Booklist).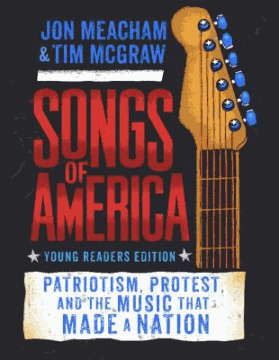 Songs Of America: Patriotism, Protest, And The Music That Made A Nation by Jon Meacham and Tim McGraw — An adaptation for young readers of the outstanding adult bestseller by Pulitzer Prize–winning writer Jon Meacham and Grammy Award–winning artist Tim McGraw celebrating America and the music that shaped it. " One of of [this book's] strengths is its explanation of how people's views of songs and singers have changed over time . . . will appeal to readers interested in U.S. and social justice history" (Booklist).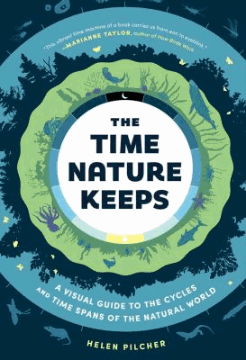 The Time Nature Keeps: A Visual Guide To The Cycles And Time Spans Of The Natural World by Helen Pilcher — Take a visual journey of discovery through the animal and plant kingdoms — and uncover the extraordinary rhythms of nature. With stunning infographics on every page, this riveting visual guide reveals the mind-bending marvels of nature's timescales both large and minuscule. "The visuals (both prominent and background) seamlessly enhance the text, making for an impactful learning experience . . . visual learners will be drawn to this impactful illustrated work" (Booklist).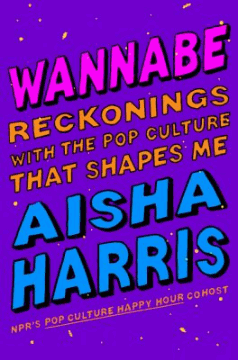 Wannabe: Reckonings With The Popular Culture That Shapes Me by Aisha Harris — Exploring how elements of popular culture became the formative touchstones of her youth in the 1990s, NPR Pop Culture Happy Hour cohost Aisha Harris probes the most personal aspects of her life, setting them in context with current sensations transforming culture now. "This collection offers a thoughtful and incisive discussion on how pop culture, whether intentional or not, influences the way we move in the world. A vibrant, well-researched view on how current pop culture both reflects and informs our society" (Kirkus Reviews).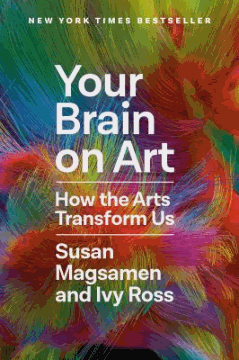 Your Brain on Art: How The Arts Transform Us by Susan Magsamen — Combining breakthrough research, insights from multidisciplinary pioneers and real-life stories, this authoritative guide to the new science of neuroaesthetics shows how the arts, from painting and dancing to expressive writing, architecture and more, are essential for improving physical and mental health. "This fascinating account of the science behind this phenomenon will inspire readers to establish their own concrete plans to incorporate as much art into their lives as possible. Regularly engaging with the arts can make you live longer, and this absorbing book explains how" (Kirkus Reviews). Get the eBook