You might know that we have a ton of eBooks and audiobooks in the Sora digital reading app — fiction and nonfiction in lots of popular genres. Did you know we also have digital copies of some great titles in one of our most popular genres — graphic novels?
Take a look at some of these great works of graphic storytelling: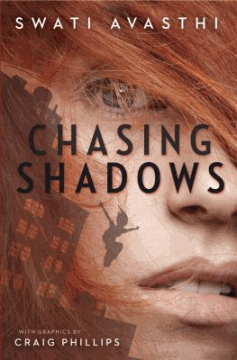 Chasing Shadows by Swati Avasthi — Acting out superhero fantasies on the streets and rooftops of Chicago, best friends Corey, Holly and Savitri are shattered by a murderous act of violence that leaves two of them disillusioned and unable to move on, in a tale complemented by comic-style art sections. "Haunting, mesmerizing and intense" (Kirkus Reviews).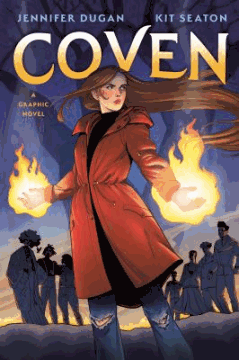 Coven by Jennifer Dugan — After members of her coven are murdered, sixteen-year-old Esmy moves across the country with her parents to master her neglected craft in order to find the killer and protect her coven. "Witchy teens, murder, and a homecoming dance — what more could you want? Only a sequel (please!)" (Booklist).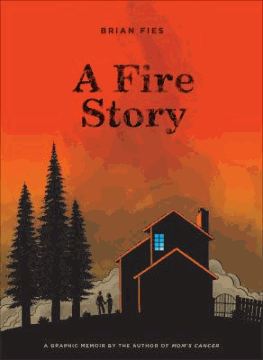 A Fire Story by Brian Fies — Early morning on Monday, October 9, 2017, wildfires burned through Northern California, resulting in 44 fatalities. Author Brian Fies's firsthand account of this tragic event is an honest, unflinching depiction of his personal experiences, including losing his house and every possession he and his wife had that didn't fit into the back of their car. "Vibrant coloring and fascinating secondary stories create a gripping read that will attract graphic memoir fans and anyone seeking firsthand accounts of surviving a natural disaster" (Library Journal).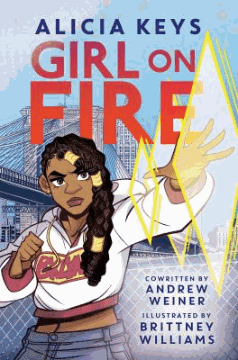 Girl On Fire by Alicia Keys and Andrew Weiner — Lolo Wright always thought she was just a regular fourteen-year-old dealing with regular family drama: her brother, James, is struggling with his studies; her dad's business constantly teeters on the edge of trouble; and her mother . . . she left long ago. But then Lolo's world explodes when a cop pulls a gun on James in a dangerous case of mistaken identities. "An action-packed tale for those thirsty for more superhero stories, co-authored by Grammy Award–winning artist Alicia Keys" (Kirkus Reviews).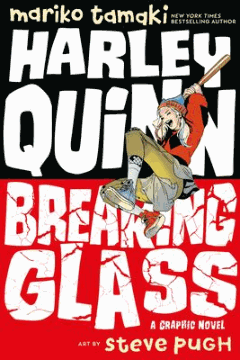 Harley Quinn: Breaking Glass by Mariko Tamaki — Outspoken, rebellious, and eccentric fifteen-year-old Harleen Quinzel has five dollars to her name when she's sent to live in Gotham City. From award-winning author Mariko Tamaki and Eisner Award-nominated artist Steve Pugh comes a coming-of-age story about choices, consequences, and how a weird kid from Gotham goes about defining her world for herself. "This appealing entry point to the DC universe presents a captivating, vivid portrait of a so-called villain" (Booklist).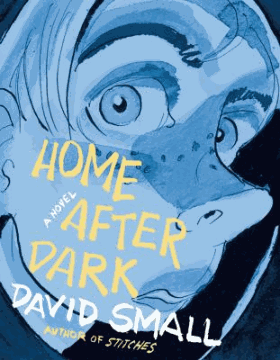 Home After Dark by David Small — Thirteen-year-old Russell Pruitt, abandoned by his mother, follows his father to dilapidated 1950s Marshfield, California where he is forced to fend for himself against a ring of malicious bullies. "While the incredible success of Stitches, a National Book Award finalist and winner of the Alex Award, might have seemed almost impossible to follow up, Small has managed to create an even more resonant and stirring work" (Library Journal).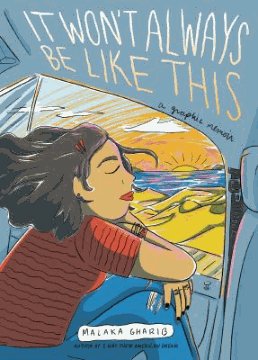 It Won't Always Be Like This by Malaka Gharib — An intimate graphic memoir about an American girl growing up with her Egyptian father's new family, forging unexpected bonds and navigating adolescence in an unfamiliar country. "This sophomore offering cements Gharib as one of the great graphic memoirists, gifted with an engaging and relatable writing style and art adept at representing the swirling identity of a teenager" (Booklist).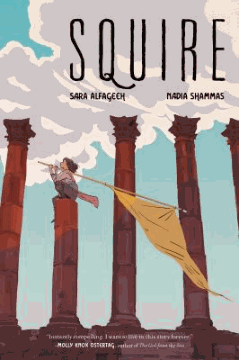 Squire by Nadia Shammas and Sara Alfageeh — Aiza has always dreamt of becoming a Knight. It's the highest military honor in the once-great Bayt-Sajji Empire, and as a member of the subjugated Ornu people, Knighthood is her only path to full citizenship. Ravaged by famine and mounting tensions, Bayt-Sajji finds itself on the brink of war once again, so Aiza can finally enlist in the competitive Squire training program. "This alternative history of the Middle East and North Africa deftly tackles complex subjects such as war, loyalty, and imperialism, all made humane and relatable through a young, compelling protagonist" (Booklist).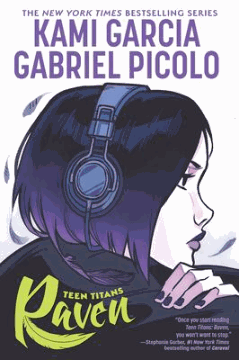 Teen Titans: Raven by Kami Garcia — When a tragic accident takes the life of the only family she's ever known, 16-year-old Raven is sent to New Orleans to start over. She soon discovers that she can hear the thoughts of others around her . . . and another, more disturbing, voice in her head. "Lovers of superheroes will appreciate this complex origin story" (School Library Journal).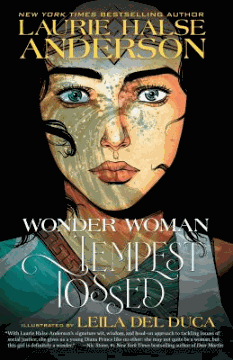 Wonder Woman: Tempest Tossed by Laurie Halse Anderson — Princess Diana of Themyscira's 16th birthday celebrations are cut short when refugees break through to her island home and she defies her Amazon elders by trying to bring the outsiders to safety, but a stormy sea sweeps her away to where she must learn to survive in a foreign world full of danger and injustice. "A powerfully relevant take on an iconic character" (Booklist).