The beginning of the school year is a great time to be in the library — it's when we get a ton of great new books on the shelves! Here's a look at more of the latest nonfiction titles that have been added to the CA Library collection. Look for them in the New Books section!
If an eBook and/or audiobook is available from CA Library, BOCES or OWWL2Go, links are given for those too (Sora login required).
---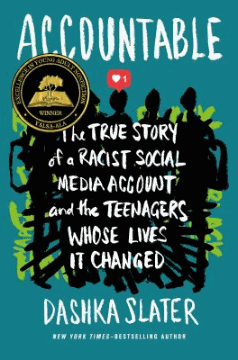 Accountable: The True Story Of A Racist Social Media Account And The Teenagers Whose Lives It Changed by Dashka Slater — From the bestselling author of The 57 Bus comes a propulsive and thought-provoking true story about the revelation of a racist social media account that changes everything for a group of high school students and begs the question: What does it mean to be held accountable for harm that takes place behind a screen? "A compelling and contemporary cautionary tale that should be required reading for any teen before they create, comment, or even like a media post" (Booklist). Get the eBook | Get the Audiobook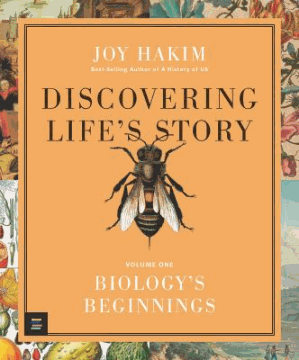 Biology's Beginnings by Joy Hakim — This first of a four-part MITeen series charts the evolution of life science up to the late 1800s, when the origins of the virus was discovered by a baffled Dutch biologist who found a tiny infectious particle destroying tobacco crops. "Photos, drawings, and portraits enhance the sparkling narrative . . . thoroughly engrossing and highly recommended" (Kirkus Reviews).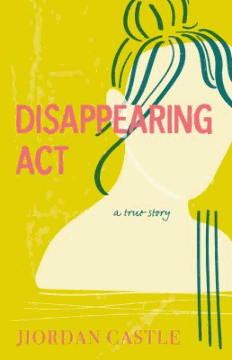 Disappearing Act: A True Story by Jiordan Castle — Moving and evocative, Disappearing Act is a YA memoir-in-verse following author Castle's coming of age as her family reckons with the aftershocks of her father's imprisonment. "This moving account is an intense meditation on mental health and the prison system, as observed by Castle, who, according to an author's note, crafted this story 'for the other children of prisoners'" (Publishers Weekly).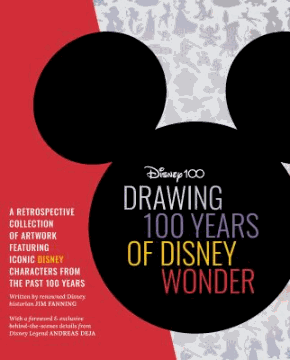 Drawing 100 Years of Disney Wonder by Jim Fanning — Featuring Mickey Mouse and his friends, the Disney Princess characters, Pixar characters, and so much more, this lavishly illustrated book celebrates beloved animated characters through step-by-step drawing projects, character sketches, and vintage artwork from the Disney archives. "A great starter for young artists interested in Disney history or those who want to learn how to draw their favorite Disney characters" (Booklist).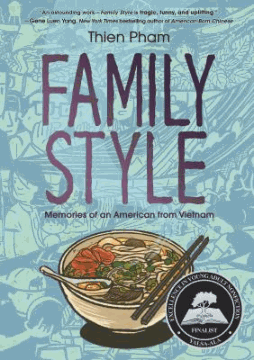 Family Style: Memories of An American From Vietnam by Thien Pham — Told through the lens of meaningful food and meals, this graphic memoir chronicles the author's [life], beginning with his childhood immigration to America, where food takes on new meaning as he and his family search for belonging, for happiness and for the American dream. "Pham's detailed artwork and expert use of the graphic novel format will doubtlessly transport readers into each compelling memory. A delicious series of memories full of hope and human connections despite the hardships of immigrating to a new home" (School Library Journal). Get the eBook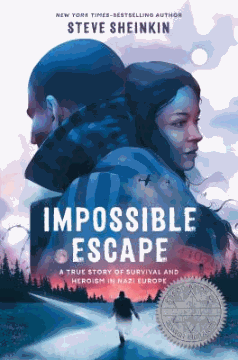 Impossible Escape: A True Story Of Survival And Heroism In Nazi Europe by Steve Sheinkin — Told in tandem, these gripping true stories follow Rudolph, who escaped Auschwitz, becoming the first survivors to expose Nazi concentration camps to the world, and Gerta, his high school friend who began to cave under pressure from German Nazis in Hungary. "This is a moving tale of luck, pluck, and stubborn endurance with a strong message about where the slippery slopes of hatred and prejudice still, and ever do, lead. Passionate, absorbing, and, unfortunately, more than a little relevant to current events" (Kirkus Reviews). Get the eBook | Get the Audiobook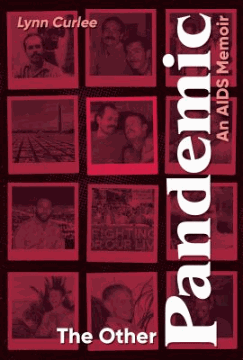 The Other Pandemic: An AIDS Memoir by Lynn Curlee — A searing photo-illustrated historical memoir from the frontlines of the LGBTQIA+ community. Before COVID-19 made "pandemic" a household word in 2020, there was the AIDS pandemic of the 1980s and 1990s. Author Lynn Curlee explores the parallels and the difference as he recounts living in New York and Los Angeles as the disease silently took hold of the gay community, the staggering losses endured, and the divisive politics and discrimination that cost many people their lives. "Curlee has written an important book, for, as he acknowledges, "AIDS still simmers in the United States" . . . this title belongs in every library" (Booklist).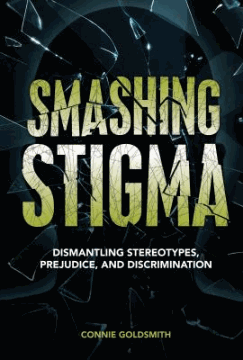 Smashing Stigma: Dismantling Stereotypes, Prejudice, And Discrimination by Connie Goldsmith — Stigma is everywhere, from mistrust of unhoused people to discrimination based on weight. Discover how to identify and confront stigma and stop the spread of stereotypes, prejudice, and discrimination. "This accessible overview will provide much-needed validation for some and contribute to awareness for others. Helpfully catalogs serious problems and provides guidance on coping strategies" (Kirkus Reviews).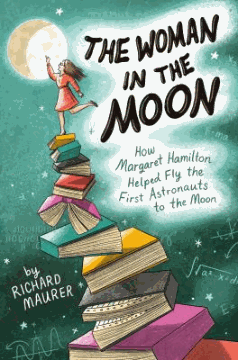 The Woman In The Moon: How Margaret Hamilton Helped Fly The First Astronauts To The Moon by Richard Maurer — With firsthand interviews and access to primary sources, this stunning and intimate biography of Margaret Hamilton, the computer engineer who helped Apollo 11 and humankind get from Earth to the moon, perfectly captures the exciting atmosphere of the space race and the inspiring figure of this extraordinary woman. "Detailing the beginnings of software engineering, the ins and outs of the Apollo missions, and the social arc away from the "men only" establishment, this straightforward read credits a female pioneer whose work brought a concept to life" (Publishers Weekly).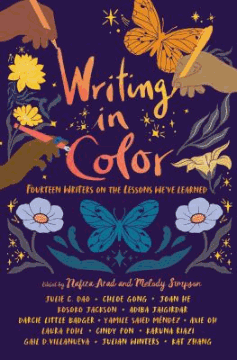 Writing In Color: Fourteen Writers On The Lessons We've Learned, edited by Nafiza Azad and Melody Simpson — Rethink the way you approach writing in this revolutionary and informative new anthology from fourteen diverse authors that demystifies craft and authorship based on their experiences as writers of color. "Never patronizing or minimizing, the authors' guidance offers young writers a solid road map for entering the publishing world. This how-to collection by writers of color is a necessity in the genre, and may likely appeal to non-writers who are fans of the authors for insight into their craft" (School Library Journal). Get the eBook