We've been adding lots of great titles to the New Book Section at CA Library all week long — here are some highlights: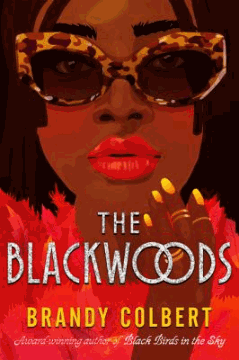 The Blackwoods by Brandy Colbert — From award–winning author Brandy Colbert (Black Birds In The Sky) comes the story of four generations of a Hollywood family—an unforgettable tale of ambition, fame, struggle, loss, and love in America. Told from multiple points of view, Ardith and Hollis Blackwood's lives are upended when their great-grandmother, legendary actress Blossom Blackwood, passes away, and family secrets emerge. "A striking testament to the bonds of family and a perceptive study in how events can echo throughout generations" (Kirkus Reviews). Get the eBook | Get the Audiobook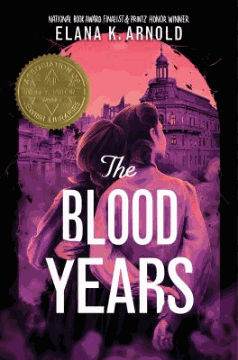 The Blood Years by Elana K. Arnold — Based on the author's grandmother's true experiences during the Holocaust in Romania, this harrowing story follows Rieke Teitler as she must decide whether holding on to her life might mean letting go of everything that has ever mattered to her. "Arnold's wrenching tale of two sisters surviving the Holocaust in Romania is a must-read" (School Library Journal). Get the eBook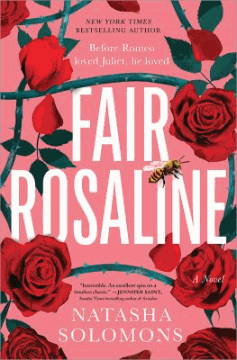 Fair Rosaline by Natasha Solomons — Romeo Montague falls instantly in love with Rosaline Capulet and the pair begin a clandestine relationship until a destitute young woman appears claiming to be carrying his child in a feminist retelling of Romeo and Juliet. "Perfect for fans of Philippa Gregory and Julia Quinn who love a historical setting and classic characters mixed with drama and romance. Readers enamored with Shakespeare will delight in seeing Rosaline take center stage" (Booklist). Get the Audiobook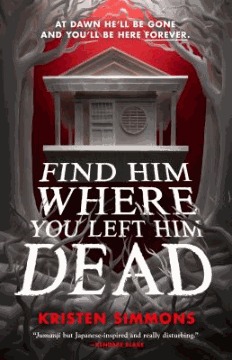 Find Him Where You Left Him Dead by Kristen Simmons — Author Simmons's masterful breakout horror novel that's "Jumanji but Japanese-inspired" (Kendare Blake) about estranged friends playing a deadly game in a nightmarish folkloric underworld. Summoned by the ghost of Ian, the friend they left for dead, Owen, Madeline, Emerson and Dax must restart the deadly game they never finished in order to bring Ian home, entering into a hell-scape of Japanese underworlds where they must make the ultimate sacrifice.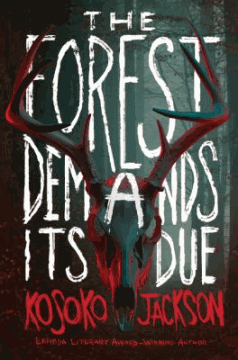 The Forest Demands Its Due by Kosoko Jackson — A high-octane mystery of murder and magic for fans of Ace of Spades, House of Hollow, and Get Out. When the murder of his classmate at an elite boarding school seems to be forgotten overnight, seventeen-year-old Douglas must confront centuries of secrets in the school's past and a vengeful creature in the forest surrounding the campus. "The perfect choice for fans of high-intensity action, surprising twists, and fantastically frightening creatures" (Kirkus Reviews).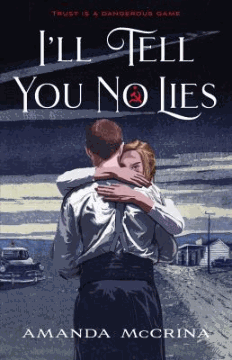 I'll Tell You No Lies by Amanda McCrina — From the acclaimed author of Traitor and The Silent Unseen, I'll Tell You No Lies is a riveting YA novel of the Cold War era set at Griffiss Air Force Base in upstate New York. Shelby Blaine, the teenage daughter of an Air Force intelligence officer, becomes entangled with an escaped Soviet pilot accused of being a spy. "Thrilling, historically accurate, and morally complex, this title is sure to please readers of Elizabeth Wein" (School Library Journal).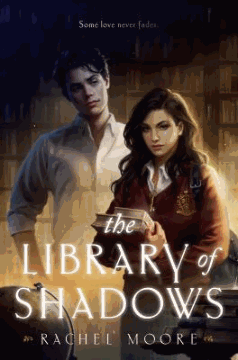 The Library of Shadows by Rachel Moore — Funny, moving, and heart-achingly real, this romantic romp and paranormal romcom debut — through a haunted library with trapdoors, ghosts, and memories — is full of great love that triumphs over even death, perfect for fans of Cemetery Boys. Enrolling in the third most haunted school in the country in the hope of finding her dead father, Este Logano instead finds Mateo, an annoying real ghost, and soon discovers that following her father's footsteps might be more dangerous than she ever anticipated. "A compelling, ghostly tale interweaving romance and mystery with a thread of horror" (Kirkus Reviews).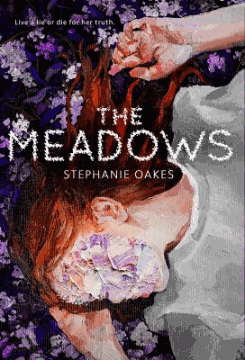 The Meadows by Stephanie Oakes — The Handmaid's Tale meets Never Let Me Go in a book about a dystopian society bent on relentless conformity, and the struggle of one girl to save herself and those she loves from a life of lies. Eleanor believed acceptance to the Meadows would better her life, but the seemingly perfect institution hides a dark agenda, and after her graduation, Eleanor grapples with her experience as she uncovers the fate of her lost love, Rose. "An intelligent dystopian tale that proves a biting interpretation of contemporary issues surrounding conversion therapy, homophobia, misogyny, and racism" (Publishers Weekly). Get the Audiobook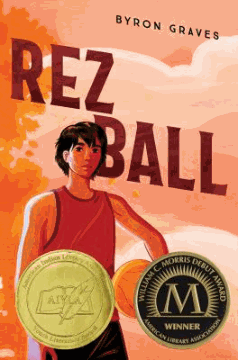 Rez Ball by Byron Graves — This compelling debut novel by Byron Graves (Ojibwe) tells the relatable, high-stakes story of a young athlete determined to play like the hero his community needs him to be. When the varsity basketball team members take him under their wing, Tre Brun, representing his Ojibwe reservation, steps into his late brother's shoes as star player but soon learns he can't mess up — not on the court, not in school and not in love. "Well-paced and exciting — the action of the basketball games is exceptionally well written — this is a solid piece of sports fiction" (Booklist).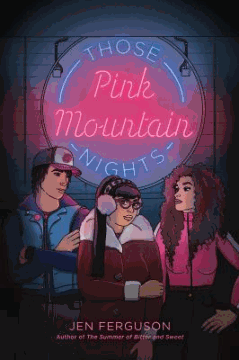 Those Pink Mountain Nights by Jenny Ferguson — While working at Pink Mountain Pizza, three teens — overachiever Berlin, high school dropout Cameron and rich girl Jessie — find their weekend taking unexpected turns, forcing them all to acknowledge the various ways they've been hurt — and how much they need each other to hold it all together. "A YA read-alike of Rebecca Makkai's I Have Some Questions for You, this story touches on many contemporary issues as part of the characters everday lives" (School Library Journal).