We just received a box of new books here at the library, including these five great graphic novels — look for them in the New Books section!
This first one is technically not a graphic novel — it's graphic nonfiction — but I'm going to include it because it's SO GOOD!!!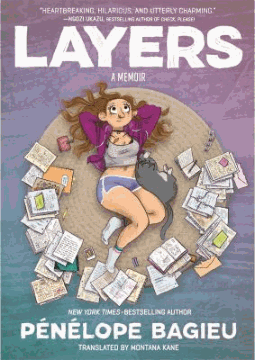 Layers: A Memoir by Pénélope Bagieu — Following the Eisner-award winning Brazen, Penelope Bagieu pens her first autobiographical work in this hilarious and bitter sweet graphic memoir. Bagieu never thought she'd publish a graphic memoir. But when she dusted off her old diaries (no, really — this book is based on her actual diaries), she found cringe-worthy, hilarious, and heartbreaking stories begging to be drawn. "This quick, charming read goes down easy and lingers pleasantly" (Publishers Weekly).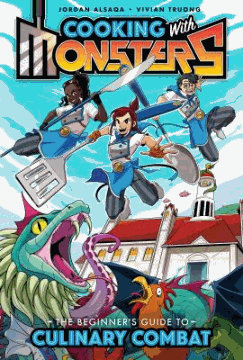 Cooking With Monsters, Book 1 by Jordan Alsaqa and Vivian Truong — Hana Ozawa is the newest face at the Gourmand Academy of Culinary Combat, a school that will teach her how to fight monsters AND how to turn them into delicious meals. Hana is a natural, but so are her classmates, and she struggles to keep up — she's gotta stand out, especially if she wants to impress the warrior chef who saved her life as a child. Throw in a crush on a formidable lady rival and a dash of multicultural cuisine, and this unique and hilarious story is sure to hit the spot! "A diverse palate of character ingredients simmered thoroughly to express flavors any reader can enjoy" (School Library Journal).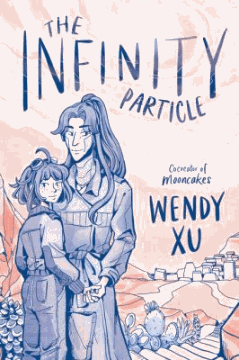 The Inifinity Particle by Wendy Xu — In this gorgeous graphic novel by Wendy Xu, co-creator of the award-winning Mooncakes, a young inventor falls for a lifelike AI and confronts questions of freedom and autonomy. Clementine Chang moves from Earth to Mars for a new start and is lucky enough to land her dream job with Dr. Marcella Lin, an Artificial Intelligence pioneer. On her first day of work, Clem meets Dr. Lin's assistant, a humanoid AI named Kye. Clem is no stranger to robots — she built herself a cute moth-shaped companion named SENA. Still, there's something about Kye that feels almost too human. " The metaphysical problems Clem, Kye, and all those on Mars face are too real and incredibly close, and they're seamlessly integrated into an enticing romance grounded in hard science fiction" (Booklist).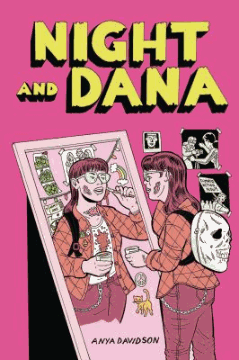 Night and Dana by Anya Davidson — Dana Drucker fights boredom in her Florida beach town by crafting special-effects makeup — the more gruesome, the better. But when a messy prank with Dana's best friend Lily gets the wrong kind of attention, the girls have two choices: find a new creative outlet or leave high school without graduating. To save their shot at diplomas, Dana and Lily join a community college film class to shoot an eco-horror movie. "Davidson gives this relatable coming-of-age tale an alt vibe with a retro, high-contrast color palette similar to newspaper comics and a boldly provocative art style" (Booklist).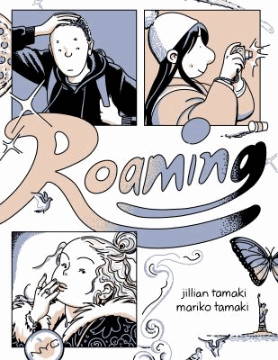 Roaming by Mariko Tamaki and Jillian Tamaki — Roaming marks a triumphant return to the graphic novel and deft foray into new adult fiction for  authors Jillian Tamaki and Mariko Tamaki (This One Summer). Over the course of a much-anticipated trip to New York, an unexpected fling blossoms between casual acquaintances and throws a long-term friendship off-balance. "An elegantly illustrated, immersive tale that isn't so much about discovering yourself as it is about embracing who you have been and may one day be" (Library Journal).