The Goodreads Choice Awards ("the only major book awards decided by readers") is back for 2023!
The opening round in this year's awards runs through November 26th — you have until then to vote for your favorite books from the nominated titles in 15 categories, including Young Adult Fiction and Young Adult Fantasy & Science Fiction.
This year, we've added eBook and/or audiobook copies of most of the books that have been nominated to give you a chance to read or listen to them before voting ends on the 26th — look for them in the Sora digital reading app!
Here are the 20 nominees for Best Young Adult Fiction: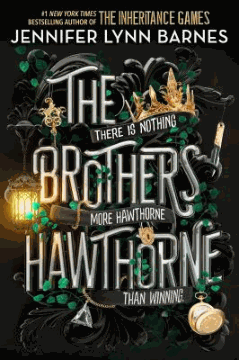 The Brothers Hawthorne (The Inheritance Games, Book 4) by Jennifer Lynn Barnes –Jameson and Grayson Hawthorne are each pulled into a different high-stakes game, where they must decide who they want to be and what they will sacrifice to win. Get the eBook | Get the Audiobook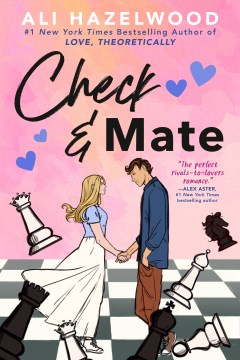 COMING SOON! Check & Mate by Ali Hazelwood — When eighteen-year-old Mallory begrudgingly agrees to return to chess in one last charity tournament, her surprise upset against Nolan Sawyer, the reigning world champ and bad boy of the chess world, sets her on an worldwind adventure as she rediscovers her passion for the game. "A highly enjoyable, emotion-filled romance" (Booklist). Get the eBook | Get the Audiobook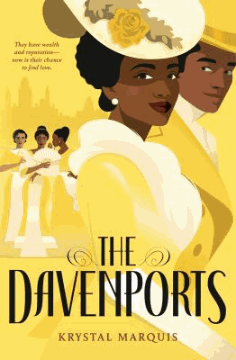 The Davenports by Krystal Marquis –The Davenports are one of the few Black families of immense wealth and status in 1910 Chicago, and the two daughters, Olivia and Helen, are finding their way and finding love — even where they are not supposed to. "The perfect read for fans of escapist historical fiction" (NBC's TODAY). Get the eBook | Get the Audiobook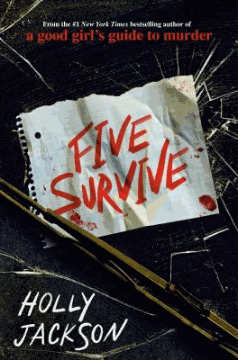 Five Survive by Holly Jackson –Eighteen year old Red and her friends are on a road trip in an RV, heading to the beach for Spring Break. It's a long drive but spirits are high — until the RV breaks down in the middle of nowhere. And as the wheels are shot out, one by one, the friends realize that this is no accident. "A thrill ride of a story" (Kirkus Reviews). Get the eBook | Get the Audiobook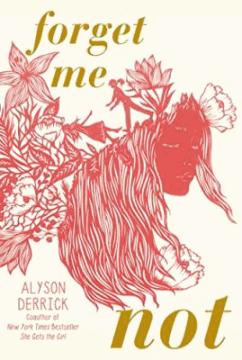 Forget Me Not by Alyson Derrick –Fifteen-year-old Stevie and Nora's plan to abandon their conservative small town for California so they can be together is shattered when a terrible fall steals every trace of Stevie's relationship with Nora from her memory. "Heart-rending and heartwarming" (Kirkus Reviews).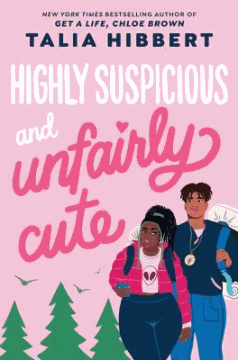 Highly Suspicious and Unfairly Cute by Talia Hibbert –To win the grand prize at the end of their survival course, ex-best friends Claire and Bradley trudge through mud, dirt and their messy past to find the adventure bringing them closer together, sparking a whole new kind of relationship. "A zippy rom-com with strong characterization" (Kirkus Reviews). Get the eBook | Get the Audiobook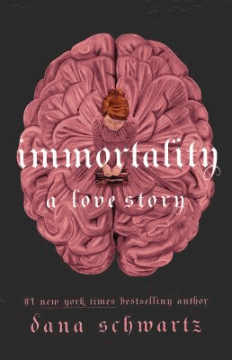 Immortality: A Love Story (The Anatomy Duology, Book 2) by Dana Schwartz –When Hazel becomes the personal physician to Princess Charlotte, the sickly granddaughter of King George III, she is dragged into the glamour and romance of the British court, but she soon realizes malicious forces are at work in the monarchy, and she may be the only one capable of setting things right. "A delightful historical who's who in the form of a secret society" (School Library Journal). Get the eBook | Get the Audiobook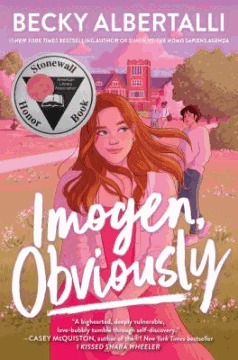 Imogen, Obviously by Becky Albertalli –Pretending to be her queer best friend Lili's former girlfriend, heterosexual Imogen Scott spends a lot of time with Lili's friend Tessa and starts to wonder if her truth was ever all that straight to begin with. " A masterpiece that will be cherished by anyone who has felt they might not belong" (Booklist). Get the eBook | Get the Audiobook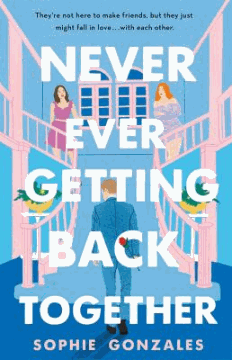 Never Ever Getting Back Together by Sophie Gonzalez –Eighteen-year-old Maya Bailey enters a reality dating competition to get revenge on her cheating, royal-adjacent ex-boyfriend, and she ends up falling for another girl on the show — in fact, the girl he cheated on her with. "Taps into contemporary society's Bachelor obsession to deliver a smart rom-com with a twist" (Publishers Weekly). Get the eBook | Get the Audiobook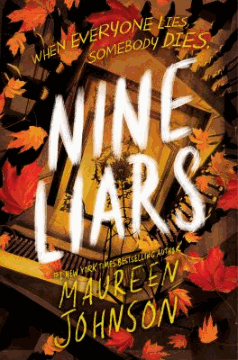 Nine Liars by Maureen Johnson –While studying abroad, intrepid sleuth Stevie Bell (Truly Devious) is introduced to an unsolved double-murder cold case involving nine friends from Cambridge University and soon discovers the killer hasn't finished what was started back in 1995. "Johnson delivers another satisfying mystery . . . highly recommended" (School Library Journal). Get the eBook | Get the Audiobook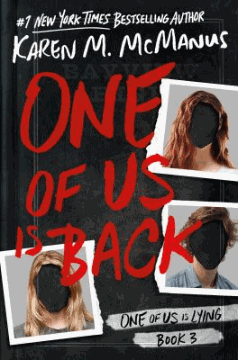 One Of Us Is Back (One Of Us Is Lying, Book 3) by Karen M. McManus –A member of the Bayview Crew disappears and everyone feels like they could be next, but the situation suddenly worsens when someone unexpectedly returns to Bayview. "A soulful, high-stakes thrill ride" (Publishers Weekly). Get the eBook | Get the Audiobook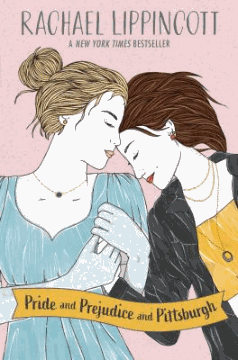 Pride and Prejudice and Pittsburgh by Rachael Lippincott –When disheartened Pittsburgh teen Audrey transports back to 1812 England, she expects to find love as a Regency romance heroine, but surprisingly sparks fly when she meets Lucy Sinclair. "A delicious will-they, won't-they romance across time and space" (Kirkus Reviews). Get the eBook | Get the Audiobook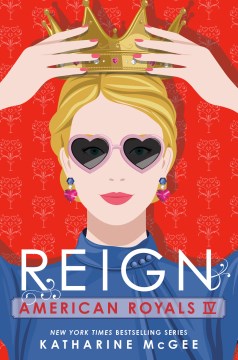 COMING SOON! Reign (American Royals, Book 4) by Katharine McGee — In an alternate America, Beatrice, Samantha, and Jefferson struggle to determine what they really want and how much it is worth when weighed against the crown. Get the eBook | Get the Audiobook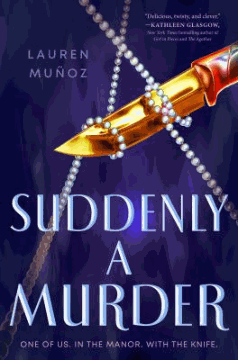 Suddenly A Murder by Lauren Muñoz –Eighteen-year-old Izzy Morales and her six friends celebrate the end of high school with a 1920s themed getaway, but when one teen ends up murdered everyone becomes a suspect. "An un-put-down-able, bittersweet whodunit" (Kirkus Reviews). Get the eBook | Get the Audiobook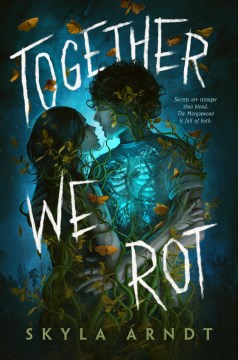 COMING SOON! Together We Rot by Skyla Arndt — A teen girl looking for the truth about her missing mother forms a reluctant alliance with her former best friend…in exchange for hiding him from his cult-leading family. "A solid choice for fans of supernatural horror and gothic romance" (Booklist). Get the eBook | Get the Audiobook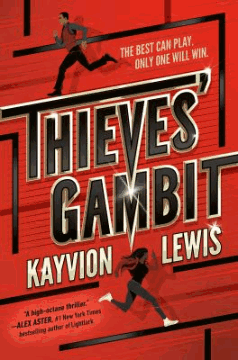 Thieves' Gambit by Kayvion Lewis –Seventeen-year-old Ross Quest, a master thief, enters the Thieves' Gambit, a competition consisting of dangerous, international heists, in order to save her mother's life. "A fast-paced roller coaster of a read" (Kirkus Reviews). Get the eBook | Get the Audiobook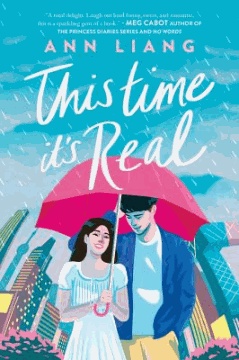 This Time It's Real by Ann Liang –When seventeen-year-old Eliza Lin's entirely fictional essay about meeting her perfect boyfriend goes viral at her international school in Beijing, she has to make a deal with the handsome and charming Caz Song to play the part–but when the relationship starts to feel real all her career plans are suddenly threatened. "A sweet and emotional love story" (Booklist). Get the eBook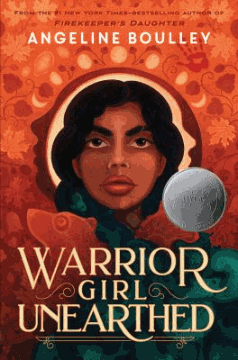 Warrior Girl Unearthed by Angeline Boulley –With the rising number of missing Indigenous women, her family's involvement in a murder investigation, and grave robbers profiting off her Anishinaabe tribe, Perry takes matters into her own hands to solve the mystery and reclaim her people's inheritance. "This follow-up to Boulley's award-winning Firekeeper's Daughter carries over all the same intrigue, tension, and heartbreak" (Booklist). Get the eBook | Get the Audiobook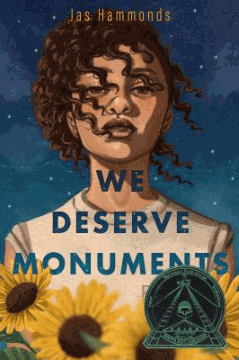 We Deserve Monuments by Jas Hammonds –Seventeen-year-old biracial Avery Anderson's life is turned upside down when she and her parents move to Bardell, Georgia, to live with her terminally ill grandmother. As Avery begins to unpack Bardell's racist past, she learns more about her own family's tragic connection to the town and about an unsolved murder. "A breathtaking exploration of vital issues wrapped up in a mystery" (School Library Journal). Get the Audiobook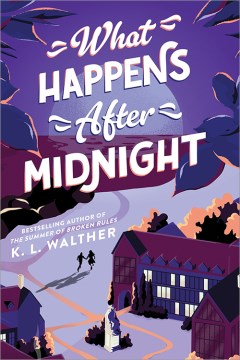 COMING SOON! What Happens After Midnight by K.L. Walther — To help pull off an epic end-of-year-prank before boarding school graduation, model student Lily Hopper must work closely with her ex-boyfriend, for whom she still has feelings, especially when they are caught red-handed and must face the consequences together. "A swoony second-chance romance perfect for soon-to-be-grads suffering from senioritis" (Publishers Weekly). Get the eBook | Get the Audiobook