Here is another selection of titles that have a limited preview available at Google Books (see my earlier post). BTW, all of these are available in the CA Library collection (of course!)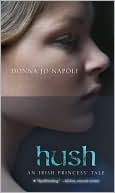 Hush: An Irish Princess'  Tale by Donna Jo Napoli — Fifteen-year-old Melkorka, an Irish princess, is kidnapped by Russian slave traders and not only learns how to survive but to challenge some of the brutality of her captors, who are fascinated by her apparent muteness and the possibility that she is enchanted.
How To Build A House by Dana Reinhardt — Seventeen-year-old Harper Evans hopes to escape the effects of her father's divorce on her family and friendships by volunteering her summer to build a house in a small Tennessee town devastated by a tornado.
Trouble by Gary D. Schmidt — Fourteen-year-old Henry, wishing to honor his brother Franklin's dying wish, sets out to hike Maine's Mount Katahdin with his best friend and dog. But fate adds another companion–the Cambodian refugee accused of fatally injuring Franklin–and reveals troubles that predate the accident.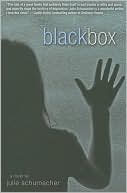 Black Box by Julie Schumacher — When her sixteen-year-old sister is hospitalized for depression and her parents want to keep it a secret, fourteen-year-old Elena tries to cope with her own anxiety and feelings of guilt that she is determined to conceal from outsiders.
Antsy Does Time by Neal Shusterman — Fourteen-year-old Anthony "Antsy" Bonano learns about life, death, and a lot more when he tries to help a friend with a terminal illness feel hopeful about the future.
Ghost Medicine by Andrew Smith — Still mourning the recent death of his mother, seventeen-year-old Troy Stotts relates the events of the previous year when he and his two closest friends try to retaliate against the sheriff's son, who has been bullying them for years.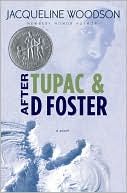 Climbing The Stairs by Padma Venkatraman — In India, in 1941, when her father becomes brain-damaged in a non-violent protest march, fifteen-year-old Vidya and her family are forced to move in with her father's extended family and become accustomed to a totally different way of life.
After Tupac and D Foster by Jacqueline Woodson — In the New York City borough of Queens in 1996, three girls bond over their shared love of Tupac Shakur's music, as together they try to make sense of the unpredictable world in which they live.
What The World Eats by Peter Menzel and Faith D'Aluisio — A photographic collection exploring what the world eats featuring portraits of twenty-five families from twenty-one countries surrounded by a week's worth of food.