We continue our series of posts featuring some of the best books in the CA Library collection — today's featured titles are all Mysteries! Follow the links for each book to learn more from the CA Library catalog — or follow the links to eBook and/or audiobook copies available in the Sora digital reading app.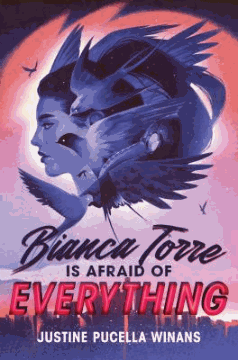 Bianca Torre Is Afraid Of Everything by Justine Pucella Winans — In this sardonic and campy YA thriller, an anxious, introverted nonbinary teen birder somehow finds themself investigating a murder with their neighbor/fellow anime lover, all while falling for a cute girl from their birding group…and trying not to get killed next. "Smart, witty, and daring, this debut is a fast-paced whodunit-conspiracy story with a strong subplot following Bianca's journey to better understand where they fit on the gender spectrum." (Booklist).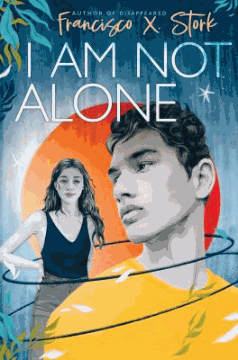 I Am Not Alone by Francisco X. Stork — A page-turning thriller and a sensitive story about mental health, love, and community that will appeal to anyone who has struggled with their place in the world, from award-winning author Francisco X. Stork. Alberto is an undocumented immigrant from Mexico, living in New York City, and suspected of a terrible crime; his friend Grace is a top student with every advantage, and she is determined to prove Alberto's innocence. "An illuminatingly powerful story about mental illness, young love, faith, and hope" (Kirkus Reviews). Get the eBook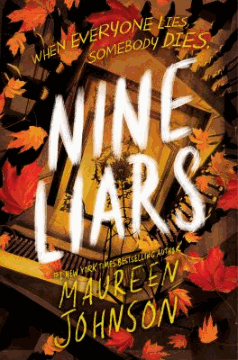 Nine Liars by Maureen Johnson — Stevie Bell solved the case of Truly Devious, and now she's taking her detecting skills abroad when she becomes embroiled in a mystery from 1990s England. In 1995, nine friends from Cambridge University went to a country house and played a game of hide-and-seek. Two were found murdered in the woodshed the next day. The case was assumed to be a burglary gone wrong, but one of the remaining seven saw something she can't explain. "Johnson delivers another satisfying mystery, with diverse characters, authentic depictions of mental health, and friends holding one another accountable for their actions in loving, supportive ways" (School Library Journal Xpress). Get the eBook | Get the Audiobook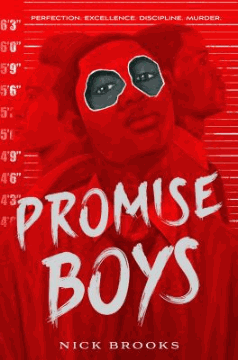 Promise Boys by Nick Brooks — J.B., Ramon, and Trey, students of the Urban Promise Prep School, must follow the school's strict rules, but when their principal is murdered, the three boys must band together to track down the real killer before they are arrested. A page-turning thriller perfect for fans of Karen McManus, Jason Reynolds, Angie Thomas, and Holly Jackson. "A top-notch page-turner and deep character study; the three protagonists and slow convergence of their investigations will grip readers, who won't want to stop reading until the culprit is revealed" (Booklist).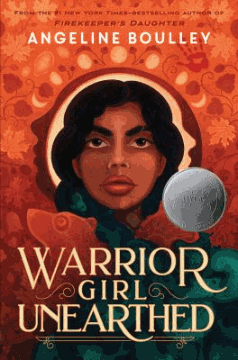 Warrior Girl Unearthed by Angeline Boulley — Bestselling author of Firekeeper's Daughter Angeline Boulley takes us back to Sugar Island in this high-stakes thriller about the power of discovering your stolen history. With the rising number of missing Indigenous women, her family's involvement in a murder investigation, and grave robbers profiting off her Anishinaabe tribe, Perry takes matters into her own hands to solve the mystery and reclaim her people's inheritance. "A page-turning heist grounded in a nuanced exploration of critical issues of cultural integrity" (Kirkus Reviews). Get the eBook | Get the Audiobook