Welcome to the Monday Morning Book Buzz. Every week we take a look at some notable new books being released in the coming days.
If you would like to subscribe to the CA Library Blog, click the Entries (RSS) button at the top of the menu on the right and add the link to your favorite news aggregator. You can also follow us on Facebook by visiting http://www.facebook.com/calibrary and hitting the 'Like' button.
This week's releases are listed by category: Young Adult Fiction, General Fiction and Nonfiction. On-sale dates are indicated in parentheses.
Notable New Releases for the week of October 31st:
Young Adult Fiction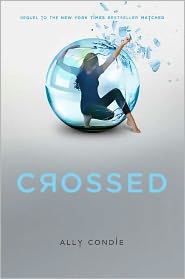 Crossed (Matched Trilogy Series #2) by Ally Condie (11/1/2011) — The hotly awaited second book in the dystopian Matched trilogy! In search of a future that may not exist and faced with the decision of who to share it with, Cassia journeys to the Outer Provinces in pursuit of Ky – taken by the Society to his certain death – only to find that he has escaped, leaving a series of clues in his wake. "Both rich and easy to digest, this will leave fans hungry for the third book." — Kirkus Reviews
Dark Inside by Jeyn Roberts (11/1/2011) — Since mankind began, civilizations have always fallen: the Romans, the Greeks, the Aztecs…Now it's our turn. Huge earthquakes rock the world. Cities are destroyed. But something even more awful is happening. An ancient evil has been unleashed, turning everday people into hunters, killers, crazies. "Well-balanced, realistic suspense." — Kirkus Reviews
Darker Still: A Novel of Magic Most Foul by Leanna Renee Hieber (11/1/2011) — The Picture of Dorian Gray meets Pride and Prejudice, with a dash of Dr. Jekyll and Mr. Hyde. In New York City in 1882, seventeen-year-old Natalie Stewart's latest obsession is a painting of the handsome British Lord Denbury. Something in his striking blue eyes calls to her. As his incredibly life-like gaze seems to follow her, Natalie gets the uneasy feeling that details of the painting keep changing…. "A good romp for those who enjoy the genre, with some effective suspense." — Kirkus Reviews
Last Breath (Morganville Vampires Series #11) by Rachel Caine (11/1/2011) — With her boss preoccupied researching the Founder Houses in Morganville, student Claire Danvers is left to her own devices when she learns that three vampires have vanished without a trace. She soon discovers that the last person seen with one of the missing vampires is someone new to town — a mysterious individual named Magnus. Is he a vampire — or something else entirely? "A gripping, original take on vampires." — Kirkus Reviews
The Outcasts (Brotherband Chronicles Series #1) by John Flanagan (11/1/2011) — In this new series from the author of the international phenomenon Ranger's Apprentice, Hal and Stig are Outcasts — the boys the others want no part of. Skandians are known for their size and strength, but not these boys. That doesn't mean they don't have skills. And courage – which they will need every ounce of to do battle at sea against the other bands, the Wolves and the Sharks, in the ultimate race. "This enjoyable, old-fashioned tale should have easy appeal for Flanagan's many fans, who are already invested in the world he's created." — Publishers Weekly
Playground by 50 Cent (11/1/2011) — Thirteen-year-old Butterball doesn't have much going for him. He's teased mercilessly about his weight. He hates the Long Island suburb his mom moved them to and wishes he still lived with his dad in the city. And now he's stuck talking to a totally out-of-touch therapist named Liz, who's trying  to uncover what happened that day on the playground – a day that landed one kid in the hospital and Butterball in detention. "50 Cents's debut young adult novel is a quick read that will be great for discussions on a variety of important and timely topics." — Nicola McDonald
Tiger's Voyage (Tiger's Curse Series #3) by Colleen Houck (11/1/2011) — The third book in the gripping Tiger's Curse series! With the head-to-head battle against the villainous Lokesh behind her, Kelsey confronts a new heartbreak: in the wake of his traumatic experience, her beloved Ren no longer remembers who she is. As the trio continues their quest by challenging five cunning and duplicitous dragons, Ren and Kishan once more vie for her affections–leaving Kelsey more confused than ever.
General Fiction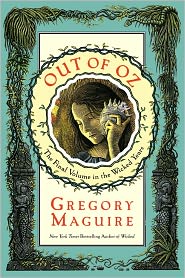 Comfort and Joy by Kristin Hannah (11/1/2011) — Joy Candellaro once loved Christmas more than any other time of the year. Now, recently divorced and alone, she can't summon the old enthusiasm for celebrating. So without telling anyone, she buys a ticket and boards a plane bound for the beautiful Pacific Northwest. When an unexpected detour takes her deep into the woods of the Olympic rainforest, Joy makes a bold decision to leave her ordinary life behind—to just walk away—and thus begins an adventure unlike any she could have imagined. "This tale of magic, love, and fantasy will appeal to Hannah's many fans." — Library Journal
The Guardian (Dark-Hunter Series #22) by Sherrilyn Kenyon (11/1/2011) — Dream-Hunter Lydia has been charged with the most sacred and dangerous of missions: To descend into the Nether Realm and find the missing god of dreams before he betrays the secrets that could kill her and her kind. What she never expects is to be taken prisoner by the Realm's most vicious guardian.
Hotel Vendome by Danielle Steel (11/1/2011) — Steel's dazzling new novel invites readers into the ultra-glamorous world of a five-star New York hotel, and brings to vivid life the man who builds it as his dream, the girl who grows up in its loving embrace, and the colorful guests and staff who make its magic complete. "A novel that will appeal to the most dedicated of Steel's fans." — Kirkus Reviews
I Am Half-Sick of Shadows (Flavia de Luce Series #4) by Alan Bradley (11/1/2011) — It's Christmastime, and the precocious Flavia de Luce—an eleven-year-old sleuth with a passion for chemistry and a penchant for crime-solving—is tucked away in her laboratory, whipping up a concoction to ensnare Saint Nick. But she is soon distracted when a film crew arrives at Buckshaw, the de Luces' decaying English estate, to shoot a movie starring the famed Phyllis Wyvern.
Lost December by Richard Paul Evans (11/1/2011) — "The parable of the Prodigal Son reworked as a parable for Corporate America." — Kirkus Reviews
The Next Always by Nora Roberts (11/1/2011) — The historic hotel in BoonsBoro, Maryland, has endured war and peace, changing hands, even rumored hauntings. Now it's getting a major facelift from the Montgomery brothers and their eccentric mother.
Out of Oz (Wicked Years Series #4) by Gregory Maguire (11/1/2011) — The stunning conclusion to the smash New York Times bestselling series the Wicked Years. Once peaceful and prosperous, the spectacular Land of Oz is knotted with social unrest: The Emerald City is mounting an invasion of Munchkinland, Glinda is under house arrest, and the Cowardly Lion is on the run from the law. And look who's knocking at the door. It's none other than Dorothy. Yes. That Dorothy. "The language and imagery are rich, and the sense of love, loss, and regret palpable. For fans, this will be a revealing and satisfying end to the layered tale begun in Wicked." — Publishers Weekly
Prince of Ravenscar by Catherine Coulter (11/1/2011) — The #1 New York Times-bestselling author brings a daring and witty new historical romance to life, with a sparkling cast of engaging, multifaceted characters. Nicholas Monroe, widowed "Prince of Ravenscar," is feeling pressure from his family to remarry. But the mysterious death of his first wife, Lily, still hangs over his head. "Coulter generates laughs as well as chills, as she shifts between depicting the passion of love and the consequences of hate." — Publishers Weekly
The Walking Dead, Volume 7 by Charlie Adlard (Artist) (10/31/2011) — Rick and his group learn the dangers of living behind the safety of the Community walls, and much worse: what happens when those walls give way to those outside.
Zero Day by David Baldacci (10/31/2011) — John Puller is a combat veteran and the best military investigator in the U.S. Army's Criminal Investigative Division. Now, he is called out on a case in a remote, rural area in West Virginia coal country far from any military outpost. Someone has stumbled onto a brutal crime scene, and the  local homicide detective, a headstrong woman with personal demons of her own, joins forces with Puller in the investigation. As Puller digs through deception after deception, he realizes that absolutely nothing he's seen in this small town, and no one in it, are what they seem.
Nonfiction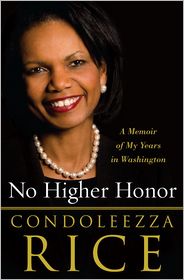 Baking with the Cake Boss: 100 of Buddy's Best Recipes and Decorating Secrets by Buddy Valastro (11/1/2011) — An education in the art of baking and decorating, from kneading to rolling, fondant to flowers, taught by Buddy Valastro himself, the star of TLC's smash hit Cake Boss. "Approachable enough for the novice, but challenging enough for the experienced home baker, Valastro's collection is a terrific and accessible resource that budding bakers can grow with." — Publishers Weekly
Blue Nights by Joan Didion (11/1/2011) — From one of our most powerful writers, a work of stunning frankness about losing a daughter. Richly textured with bits of her own childhood and married life with her husband, John Gregory Dunne, and daughter, Quintana Roo, this new book by Joan Didion examines her thoughts, fears, and doubts regarding having children, illness, and growing old. "Didion continually demonstrates her keen survival instincts, and her writing is, as ever, truculent and mesmerizing, scrutinizing herself as mercilessly as she stares down death." — Publishers Weekly
Is Everyone Hanging Out Without Me? (And Other Concerns) by Mindy Kaling (11/1/2011) — Kaling invites readers on a tour of her life and her unscientific observations on romance, friendship, and Hollywood, with several conveniently placed stopping points for you to run errands and make phone calls.
Jack Kennedy: Elusive Hero by Chris Matthews (11/1/2011) — Matthews's extraordinary biography is based on personal interviews with those closest to JFK, oral histories by top political aide Kenneth O'Donnell and others, documents from his years as a student at Choate, and notes from Jacqueline Kennedy's first interview after Dallas. "Readers wanting a lively overview of Kennedy, the flawed man and inspiring leader, should turn to this poignant study." — Library Journal
No Higher Honor: A Memoir of My Years in Washington by Condoleezza Rice (11/1/2011) — From one of the world's most admired women, this is former National Security Advisor and Secretary of State Rice's compelling story of eight years serving at the highest levels of government. "In many ways, this is the first serious memoir of the Bush presidency…it is a comprehensive look at the foreign policy strategy carved out by the president and his aides, but without the usual score-setting typical of such tomes." — Glenn Kessler, The Washington Post
No Regrets by Ace Frehley (11/1/2011) — He was just a boy from the Bronx with stars in his eyes. But when he picked up his guitar and painted stars on his face, Ace Frehley transformed into "The Spaceman"—and helped turn KISS into one of the top-selling bands in the world. Now, for the first time, the beloved rock icon reveals his side of the story with no-holds-barred honesty.
Truth and Consequences: Life Inside the Madoff Family by Laurie Sandell (10/31/2011) — In December 2008, the world watched as master financier Bernard L. Madoff was taken away from his posh Manhattan apartment in handcuffs, accused of swindling thousands of innocent victims out of billions of dollars. The people closest to him, the public reasoned, must have known the truth behind his astounding success. With unprecedented access to the surviving family members — wife Ruth, son Andrew and his fiancée Catherine Hooper — journalist Laurie Sandell reveals the personal details behind the headlines.
When I Fell From the Sky by Juliane Diller (Koepcke) (11/1/2011) — She was 17-years-old on a flight to join her father for Christmas when the unimaginable happened. In the middle of a thunderstorm over Peru, a lightning strike left the plane incinerated and Juliane still strapped to her plane seat falling through the night air two miles above the Earth. Her survival is unexplainable and considered a modern day miracle. For eleven days she crawls and walks alone through the jungle, fighting for her survival again with hunger and despair her only companions. Juliane ultimately survives and goes on to live an inspiring life as a scientist continually drawn back to the terrain that threatened to take her life.