Lots of Best Books lists come out at this time of the year, thanks to the American Library Association and the year-end lists from the trade journals. Here are a few selections from Best Books For Young Adults 2009 — all of them are available in the Academy Library collection:
Mexican Whiteboy by Matt de la Peña — Sixteen-year-old Danny searches for his identity amidst the confusion of being half-Mexican and half-white while spending a summer with his cousin and new friends on the baseball fields and back alleys of San Diego County, California.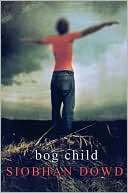 Bog Child by Siobhan Dowd — In 1981, the height of Ireland's "Troubles," eighteen-year-old Fergus is distracted from his upcoming A-level exams by his imprisoned brother's hunger strike, the stress of being a courier for Sinn Fein, and dreams of a murdered girl whose body he discovered in a bog.
The Hunger Games by Suzanne Collins — Sixteen-year-old Katniss Everdeen accidentally becomes a contender in the annual Hunger Games, a grave competition hosted by the Capitol where young boys and girls are pitted against one another in a televised fight to the death.
Ten Cents A Dance by Christine Fletcher — In 1940s Chicago, fifteen-year-old Ruby hopes to escape poverty by becoming a taxi dancer in a nightclub, but the work has unforeseen dangers and hiding the truth from her family and friends becomes increasingly difficult.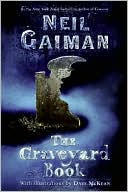 Nation by Terry Pratchett — After a devastating tsunami destroys all that they have ever known, Mau, an island boy, and Daphne, an aristocratic English girl, together with a small band of refugees, set about rebuilding their community and all the things that are important in their lives.
More best books are on the way, including a look at this year's Newbery Award-winning title, The Graveyard Book by Neil Gaiman, which is currently up for discussion at the CA Library Book Club.