Wow, where did the month of February go? Between English 10 research, preparation for Health presentations, curriculum review and mid-winter break, the month has just flown by — and I've gotten behind on my blog postings.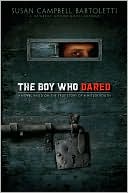 As promised, here are a few more selections from the Best Books For Young Adults 2009 — all of them are available in the Academy Library collection:
The Boy Who Dared by Susan Campbell Bartoletti — In October, 1942, seventeen-year-old Helmuth Hübener, imprisoned for distributing anti-Nazi leaflets, recalls his past life and how he came to dedicate himself to bring the truth about Hitler and the war to the German people.
Shift by Jennifer Bradbury — When best friends Chris and Win go on a cross country bicycle trek the summer after graduating and only one returns, the FBI wants to know what happened.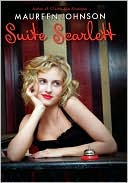 Suite Scarlett by Maureen Johnson — Fifteen-year-old Scarlett Marvin is stuck in New York City for the summer working at her quirky family's historic hotel, but her out-of-work actor brother's attractive new friend and a seasonal guest who offers her an intriguing and challenging writing project improve her outlook.
The Adoration of Jenna Fox by Mary E. Pearson — In the not-too-distant future, when biotechnological advances have made synthetic bodies and brains possible but illegal, a seventeen-year-old girl, recovering from a serious accident and suffering from memory lapses, learns a startling secret about her existence.
How To Build A House by Dana Reinhardt — Seventeen-year-old Harper Evans hopes to escape the effects of her father's divorce on her family and friendships by volunteering her summer to build a house in a small Tennessee town devastated by a tornado.
Guardian by Julius Lester — In a rural southern town in 1946, a white man and his son witness the lynching of an innocent black man. Coretta Scott King Award winner and Newbery Honoree Julius Lester delivers a haunting and poignant novel about what happens when one group of people takes away the humanity of another.
Until next month…which is just a few days away…enjoy a good book! There are thousands in the Academy Library, all of them 100% FREE!!!