The Alex Awards are given to ten books written for adults that have special appeal to young adults. The winning titles are selected from the previous year's publishing. The Alex Awards were first given annually beginning in 1998 and became an official ALA award in 2002. Here are the winners for 2010:
The Boy Who Harnessed the Wind: Creating Currents of Electricity and Hope by William Kamkwamba and Bryan Mealer — William Kamkwamba was born in Malawi, a land withered by drought and hunger, a place where hope and opportunity were hard to find. But William had read about windmills and dreamed of building one that would bring his family electricity and running water, luxuries that only two percent of Malawians could afford. He used scrap metal, tractor parts, and bicycle halves to forge a crude machine that eventually powered four lights, complete with homemade switches and a circuit breaker made from nails and wire. This book will inspire anyone who doubts the power of one individual's ability to change his community and better the lives of those on an entire continent.
"This exquisite tale strips life down to its barest essentials, and once there finds reason for hopes and dreams, and is especially resonant for Americans given the economy and increasingly heated debates over health care and energy policy." — Publisher's Weekly starred review
The Bride's Farewell by Meg Rosoff — On the morning of her wedding, Pell Ridley creeps out of bed in the dark, kisses her sisters goodbye and flees — determined to escape a future that offers nothing but hard work and sorrow. She takes the only thing that truly belongs to her: Jack, a white horse. The road ahead is rich with longing, silence and secrets, and each encounter leads her closer to the untold story of her past. Then Pell meets a hunter, infuriating, mysterious and cold. Will he help her to find what she seeks?
"Teens will relate to Pell's internal conflict and refusal to settle onto the path life seems intent to force upon her. Rosoff's first adult title is as finally crafted as her Printz Award-winning How I Live Now." — School Library Journal review
Everything Matters! by Ron Currie, Jr. — In infancy, Junior Thibodeaux is encoded with a prophesy: a comet will obliterate life on Earth in thirty-six years. Alone in this knowledge, he comes of age in rural Maine grappling with the question: Does anything I do matter? While the voice that has accompanied him since conception appraises his choices, Junior's loved ones emerge with parallel stories. While our recognizable world is transformed into a bizarre nation at endgame, where government agents conspire in subterranean bunkers, preparing citizens for emigration from a doomed planet, Junior's final triumph confounds all expectation, building to an astonishing and deeply moving resolution.
"The excitement that drives the reader from page to page is not about the characters. It's about seeing what Mr. Currie will try next." — New York Times review
The Good Soldiers by David Finkel — It was the last-chance moment of the war. In January 2007, President George W. Bush announced a new strategy for Iraq. He called it the surge. "Many listening tonight will ask why this effort will succeed when previous operations to secure Baghdad did not. Well, here are the differences," he told a skeptical nation. Among those listening were the young, optimistic army infantry soldiers of the 2-16, the battalion nicknamed the Rangers. About to head to a vicious area of Baghdad, they decided the difference would be them.
Fifteen months later, the soldiers returned home forever changed. The Pulitzer Prize-winning Washington Post reporter David Finkel was with them in Baghdad, and almost every grueling step of the way.
"Finkel's keen firsthand reportage, its grit and impact only heightened by the literary polish of his prose, gives us one of the best accounts yet of the American experience in Iraq." — Publisher's Weekly review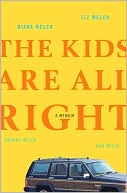 The Kids Are All Right: A Memoir by Diana Welch and Liz Welch with Amanda Welch and Dan Welch — "Perfect is boring." Well, 1983 certainly wasn't boring for the Welch family. Somehow, between their handsome father's mysterious death, their glamorous soap-opera-star mother's cancer diagnosis, and a phalanx of lawyers intent on bankruptcy proceedings, the four Welch siblings managed to handle each new heartbreaking misfortune in the same way they dealt with the unexpected arrival of the forgotten-about Chilean exchange student—together. All that changed with the death of their mother.
"A brutally honest book that captures the journey of four people too youngto face the challenges they nevertheless had to face." — Kirkus review
The Magicians by Lev Grossman — Quentin Coldwater is brilliant but miserable. A senior in high school, he's still secretly preoccupied with a series of fantasy novels he read as a child, set in a magical land called Fillory. Imagine his surprise when he finds himself unexpectedly admitted to a very secret, very exclusive college of magic in upstate New York, where he receives a thorough and rigorous education in the craft of modern sorcery.
"This is not quite a 'be careful what you wish for' story. Ultimately, being a magician is, in fact, awesome. This is a book for grown-up fans of children's fantasy." — Library Journal review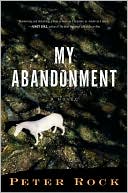 My Abandonment by Peter Rock — A thirteen-year-old girl and her father live in Forest Park, an enormous nature preserve in Portland, Oregon. They inhabit an elaborate cave shelter, wash in a nearby creek, store perishables at the water's edge, use a makeshift septic system, tend a garden, even keep a library of sorts. Once a week they go to the city to buy groceries and otherwise merge with the civilized world. But one small mistake allows a backcountry jogger to discover them, which derails their entire existence, ultimately provoking a deeper flight.
"It is an utterly entrancing book, a bow to Thoreau and a nod to the detective story. Every step of this narrative, despite providing more questions than answers, rings true." — Publisher's Weekly review
Soulless: An Alexia Tarabotti Novel by Gail Carriger — Alexia Tarabotti is laboring under a great many social tribulations. First, she has no soul. Second, she's a spinster whose father is both Italian and dead. Third, she was rudely attacked by a vampire, breaking all standards of social etiquette. Where to go from there? From bad to worse apparently, for Alexia accidentally kills the vampire — and then the appalling Lord Maccon (loud, messy, gorgeous, and werewolf) is sent by Queen Victoria to investigate. This comedy of manners set in Victorian London is full of werewolves, vampires, dirigibles, and tea-drinking.
"This intoxicatingly witty parody will appeal to a wide cross-section of romance, fantasy and steampunk fans." — Publisher's Weekly review
Stitches: A Memoir by David Small — One day David Small awoke from a supposedly harmless operation to discover that he had been transformed into a virtual mute. A vocal cord removed, his throat slashed and stitched together like a bloody boot, the fourteen-year-old boy had not been told that he had cancer and was expected to die. Small, the award-winning children's illustrator and author, re-creates this terrifying event in a life story that might have been imagined by Kafka. As the images painfully tumble out, one by one, we gain a ringside seat at a gothic family drama where David-a highly anxious yet supremely talented child-all too often became the unwitting object of his parents' buried frustration and rage.
"Both the visual and rhetorical metaphors throughout will have high appeal to teen sensibilities." — School Library Journal review
Tunneling to the Center of the Earth by Kevin Wilson — The characters in this collection of stories inhabit a world that moves seamlessly between the real and the imagined, the mundane and the fantastic. "Grand Stand-In" is narrated by an employee of a Nuclear Family Supplemental Provider—a company that supplies "stand-ins" for families with deceased, ill, or just plain mean grandparents. And in "Blowing Up On the Spot," a young woman works sorting tiles at a Scrabble factory after her parents have spontaneously combusted. Southern gothic at its best, laced with humor and pathos, these wonderfully inventive stories explore the relationship between loss and death and the many ways we try to cope with both.
"Weird and wonderful stories from a writer who has that most elusive of gifts: new ideas." — Kirkus review