This edition of Best Books features some of the titles on the ALA/YALSA Best Books For Young Adults List for 2010 available at CA Library. Titles in red were selected as one of the 10 Best Books for Young Adults.
It's a long list (over 50 titles), so I will continue it in my next post. Until then, here you go…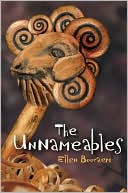 The Unnameables by Ellen Boorhaem — On an island in whose strict society only useful objects are named and the unnamed are ignored or forbidden, Medford encounters an unusual and powerful creature, half-man, half-goat, and together they attempt to bring some changes to the community.
The Sweetness at the Bottom of the Pie by Alan Bradley — Flavia de Luce, an aspiring chemist with a passion for poison, is more delighted than scared when a dead bird is found on the doorstep of her family's decaying mansion with a postage stamp pinned to its beak, and a short time later she comes across a man in the cucumber patch just as he is taking his dying breath.
Demon's Lexicon by Sarah Rees Brennan — Sixteen-year-old Nick and his family have battled magicians and demons for most of his life, but when his brother, Alan, is marked for death while helping new friends Jamie and Mae, Nick's determination to save Alan leads him to uncover a devastating secret.
Highway To Hell by Rosemary Clement-Moore — On their way to spend spring break on a Texas beach, college freshmen Maggie Quinn and D&D Lisa are stranded in a town where some believe a chupacabra is killing animals, and as the girls investigate they get help from diverse and unexpected sources.
The Stolen One by Suzanne Carlisle Crowley — After the death of her foster mother, sixteen-year-old Kat goes to London to seek the answers to her parentage, and surprisingly finds herself invited into Queen Elizabeth's court.
Mare's War by Tanita Davis — Teens Octavia and Tali learn about strength, independence, and courage when they are forced to take a car trip with their grandmother, who tells about growing up Black in 1940s Alabama and serving in Europe during World War II as a member of the Women's Army Corps.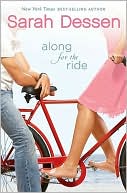 Along For The Ride by Sarah Dessen — When Auden impulsively goes to stay with her father, stepmother, and new baby sister the summer before she starts college, all the trauma of her parents' divorce is revived, even as she is making new friends and having new experiences such as learning to ride a bike and dating.
Solace of the Road by Siobhan Dowd — While running away from a London foster home just before her fifteenth birthday, Holly has ample time to consider her years of residential care and her early life with her Irish mother, whom she is now trying to reach.
After by Amy Efaw — In complete denial that she is pregnant, straight-A student and star athlete Devon Davenport leaves her baby in the trash to die, and after the baby is discovered, Devon is accused of attempted murder.
If I Stay by Gayle Forman — While in a coma following an automobile accident that killed her parents and younger brother, seventeen-year-old Mia, a gifted cellist, weights whether to live with her grief or join her family in death.
Say The Word by Jeannine Garsee — After the death of her estranged mother, who left Ohio years ago to live with her lesbian partner in New York City, seventeen-year-old Shawna Gallagher's life is transformed by revelations about her family, her best friend, and herself.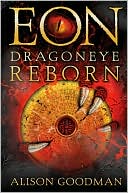 Eon: Dragoneye Reborn by Alison Goodman — Sixteen-year-old Eon hopes to become an apprentice to one of the twelve energy dragons of good fortune and learn to be its main interpreter, but to do so will require much, including keeping secret that she is a girl.
The Orange Houses by Paul Griffin — Tamika, a fifteen-year-old hearing-impaired girl, Jimmi, an eighteen-year-old veteran who stopped taking his antipsychotic medication, and sixteen-year-old Fatima, an illegal immigrant from Africa, meet and connect in their Bronx, New York, neighborhood, with devastating results.
Into The Wild Nerd Yonder by Julie Halpern — When high school sophomore Jessie's long-term best friend transforms herself into a punk and goes after Jessie's would-be boyfriend, Jessie decides to visit "the wild nerd yonder" and seek true friends among classmates who play Dungeons and Dragons.
The Summer I Turned Pretty by Jenny Han — Belly spends the summer she turns sixteen at the beach just like every other summer of her life, but this time things are very different.
The Great Wide Sea by M.H. Herlong — Still mourning the death of their mother, three brothers go with their father on an extended sailing trip off the Florida Keys and have a harrowing adventure at sea.
No More Us For You by David Hernandez — Isabel and Carlos, both seventeen, find themselves growing closer after an unexpected accident forces them to confront both the harshness and the beauty of life.
The Reformed Vampire Support Group by Catherine Jinks — Fifteen-year-old vampire Nina has been stuck for fifty-one years in a boring support group for vampires, and nothing exciting has ever happened to them–until one of them is murdered and the others must try to solve the crime.
Muchacho by Louanne Johnson — Living in a neighborhood of drug dealers and gangs in New Mexico, high school junior Eddie Corazon, a juvenile delinquent-in-training, falls in love with a girl who inspires him to rethink his life and his choices.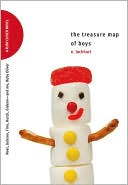 The Best Bad Luck I Ever Had by Kristine Levine — In Moundville, Alabama, in 1917, Dit hopes the new postmaster will have a son his age, but instead he meets Emma, who is black, and their friendship challenges accepted ways of thinking and leads them to save the life of a condemned man.
The Treasure Map of Boys: Noel, Jackson, Finn, Hutch–and Me, Ruby Oliver by E. Lockhart — A Seattle sixteen-year-old juggles therapy, running a school bake sale, coping with her performance artist mother, growing distant from an old friend, and conflicting feelings about her ex-boyfriend and potential new boyfriends.