Welcome to the Monday Morning Book Buzz. Every week we take a look at some notable new books being released in the coming days.
If you would like to subscribe to the CA Library Blog, click the Entries (RSS) button at the top of the menu on the right and add the link to your favorite news aggregator. You can also follow us on Facebook by visiting http://www.facebook.com/calibrary and hitting the 'Like' button.
This week's releases are listed by category: Young Adult Fiction, General Fiction and Nonfiction. On-sale dates are indicated in parentheses.
Notable New Releases for the week of October 10th: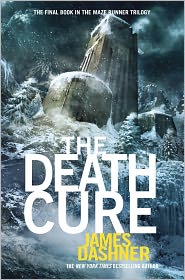 Young Adult Fiction
Deadly Cool by Gemma Halliday (10/11/2011) — First I find out that my boyfriend is cheating on me. Then he's pegged as the #1 suspect in a murder. And now he's depending on me to clear his name. Seriously? I really need to pick a better boyfriend next time. "While readers may peg the killer early, that does not detract from the way the mystery unfolds, or the sharp humor that is layered throughout the novel (fans of Veronica Mars will likely appreciate this one)." — VOYA
The Death Cure (Maze Runner Series #3) by James Dashner (10/11/2011) — Thomas knows that Wicked can't be trusted, but they say the time for lies is over, that they've collected all they can from the Trials and now must rely on the Gladers, with full memories restored, to help them with their ultimate mission. What Wicked doesn't know is that something's happened that no Trial or Variable could have foreseen. Thomas has remembered far more than they think. And he knows that he can't believe a word of what Wicked says. "An explosive ending to The Maze Runner trilogy…heart-pounding to the very last moment." — Kirkus Reviews
Devoted: An Elixir Novel by Hilary Duff (10/11/2011) — The follow-up to Hilary Duff's first novel, Elixir. Since Sage was kidnapped, Clea has no way of knowing if he is alive or dead. And even though she has only just discovered they were soulmates, she feels like a part of her is lost forever. What's worse, she can't even turn to her best friend Ben—because every time she looks at him, all she sees is his betrayal.
Twilight: The Graphic Novel, Volume 2 by Stephenie Meyer (10/11/2011) — Having uncovered the dark secret of her enigmatic classmate, Edward Cullen, Bella Swan embraces her feelings for him, trusting Edward to keep her safe despite the risks. When a rival clan of vampires makes its way into Forks, the danger to Bella has never been more real. Will she make the ultimate sacrifice to protect the people dearest to her? This graphic novel concludes the story first introduced in Meyer's best-selling debut Twilight.
Unforsaken (Hailey Tarbell Series #2) by Sophie Littlefield (10/11/2011) — Hailey Tarbell is no typical girl. As one of the Banished who arrived from Ireland generations ago, Hailey has the power to heal—and, as she recently learned, to create zombies if she heals someone too late. But now, Hailey is finally getting a chance at a normal life, with a loving family, nice clothes, and real friends. But her safe little world is blown apart when she tries to contact her secret boyfriend, Kaz—and alerts the incredibly dangerous man who's looking for her to her true whereabouts.
General Fiction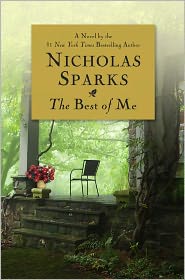 As the Pig Turns (Agatha Raisin Series #22) by M. C. Beaton (10/11/2011) — Winter Parva is a "picturesque" (touristy) Cotswold village with gift shops, a medieval market hall, and thatched cottages. After a disappointing Christmas season, the parish council has decided to hold a special event in January, complete with a pig roast on the village green.  The "pig," it turns out, is Gary Beech, a policeman not exactly beloved by the locals. " Who but Agatha Raisin could spot such an unusual method of disposing of a body?" — Kirkus Reviews
The Best of Me by Nicholas Sparks (10/11/2011) — In the fall of 1984, high school students Amanda Collier and Dawson Cole fell deeply, irrevocably in love. Though they were from opposite sides of the tracks, their love for one another seemed to defy the realities of life in the small town of Oriental, North Carolina. Twenty-five years later, Amanda and Dawson are summoned back to Oriental for a funeral. Neither has lived the life they imagined…and neither can forget the passionate first love that forever changed their lives. "Signature Sparks, which makes it even more winning." — Barnes & Noble
The Children of the Sky by Vernor Vinge (10/11/2011) — After nearly twenty years, Vernor Vinge has produced an enthralling sequel to his memorable bestselling novel A Fire Upon the Deep. Ten years have passed on Tines World, where Ravna Bergnsdot and a number of human children ended up after a disaster that nearly obliterated humankind throughout the galaxy. But among them are malcontents determined to overturn the fledgling civilization that has taken root since the humans landed. "A masterful sequel by a three-time Hugo Award-winning author." — Barnes & Noble
The Dark at the End by F. Paul Wilson (10/11/2011) — Bound by his promise to Glaeken, Jack has refrained from making any direct moves against Rasalom.  But things have changed so there's nothing holding Jack in check any longer.  Other changes are occurring as well.  Jack is healing at an accelerated rate–much like Glaeken did when he was immortal. This can only mean that Glaeken's time is almost up and when he dies, Jack takes his place. "This thriller fittingly concludes one of the most consistently entertaining series in modern fantastic fiction." — Publishers Weekly
A Dublin Student Doctor: An Irish Country Novel by Patrick Taylor (10/11/2011) — Taylor's devoted readers know Doctor Fingal Flahertie O'Reilly as a pugnacious general practitioner in the quaint Irish village of Ballybucklebo. Now Taylor turns back the clock to give us a portrait of the young Fingal—and show us the pivotal events that shaped the man he would become.
The Marriage Plot by Jeffrey Eugenides (10/11/2011) — It's the early 1980s—the country is in a deep recession, and life after college is harder than ever. In the cafés on College Hill, the wised-up kids are inhaling Derrida and listening to Talking Heads. But Madeleine Hanna, dutiful English major, is writing her senior thesis on Jane Austen and George Eliot, purveyors of the marriage plot that lies at the heart of the greatest English novels. "Dazzling work—Eugenides continues to show that he is one of the finest of contemporary novelists." — Kirkus Reviews
Snuff (Discworld Series #39) by Terry Pratchett (10/11/2011) — At long last, Lady Sybil has lured her husband, Sam Vimes, on a well-deserved holiday away from the crime and grime of Ankh-Morpork. But for the commander of the City Watch, a vacation in the country is anything but relaxing — a policeman will find a crime anywhere if he decides to look hard enough, and it's not long before a body is discovered. "Pratchett's fun, irreverent-seeming story line masks a larger discussion of social inequalities and the courage it takes to stand up for the voiceless." — Library Journal
The Stranger's Child by Alan Hollinghurst (10/11/2011) — From the Man Booker Prize–winning author of The Line of Beauty: a magnificent, century-spanning saga about a love triangle that spawns a myth, and a family mystery, across generations. "Part social history, part social comedy and wholly absorbing, The Stranger's Child does everything a novel should do and makes it look easy." — The Washington Post
The Walking Dead: Rise of the Governor by Robert Kirkman (10/11/2011) — In the Walking Dead universe, there is no greater villain than The Governor. Now, for the first time, fans of The Walking Dead will discover how The Governor became the man he is, and what drove him to such extremes.
Nonfiction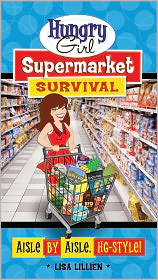 Beautiful Outlaw: Experiencing the Playful, Disruptive, Extravagant Personality of Jesus by John Eldredge (10/12/2011) — John Eldredge removes the religious varnish to help readers discover stunning new insights into the humanity of Jesus. In the author's winsome, narrative approach, he breaks Jesus out of the typical stereotypes and welcomes readers into the rich emotional life of Christ. "Readers will find a three-dimensional Jesus and may find themselves re-reading scripture with an eye on characters' feelings." — Publishers Weekly
Beyond the Phog: Untold Stories from Kansas Basketball's Most Dominant Decade by Jason King (10/11/2011) — Since the turn of the century, not many college basketball teams in the country have enjoyed success quite like Kansas. Winning the 2008 national championship was certainly the highlight, but the most dominant era in school history also includes a national-best 300 wins, three Final Fours and nine Big 12 titles since 2001. And sportswriter Jason King was there to chronicle it all — he provides an honest, candid look at what really happened during a magical – and often controversial – period in Kansas basketball history.
Deadline Artists: The Greatest Newspaper Columns by America's Greatest Newspaper Columnists edited by Jesse Angelo (10/13/2011) — America's story has always been best told in its newspapers. From the local and mundane-crime blotters, crop prices, and Sunday sermons-to the Federalist Papers and Watergate, the press has played an outsized role in our nation's culture and history. Deadline Artists celebrates the relevance of the newspaper column through the simple power of excellent writing. "'Well done is better than well said,' Ben Franklin writes, but as far as this essential anthology goes, it's so well done, there's nothing left to say." — Publishers Weekly
Great by Choice: Uncertainty, Chaos, and Luck–Why Some Thrive Despite Them All by Jim Collins (10/11/2011) — Ten years after the worldwide bestseller Good to Great, Jim Collins returns to ask: Why do some companies thrive in uncertainty, even chaos, and others do not? In Great by Choice, Collins and his colleague, Morten T. Hansen, enumerate the principles for building a truly great enterprise in unpredictable, tumultuous, and fast-moving times.
Hungry Girl Supermarket Survival: Aisle by Aisle, HG-Style! by Lisa Lillien (10/11/2011) — Lillien, author and creator of the popular Hungry Girl website, provides a real-world guide that will help you navigate the supermarket and stock up on guilt-free foods, from mealtime must-haves to snack finds and more. "Even if you don't carry it with you on every supermarket, this guide is a memory tool that will help you eat better." — Barnes & Noble
The South Beach Wake-Up Call: Why America Is Still Getting Fatter and Sicker, Plus 7 Simple Strategies for Reversing Our Toxic Lifestyle by Arthur Agatston MD (10/11/2011) — From the creator of the South Beach Diet comes a call to change the fast-food, sedentary way of life that's aging us quickly and killing us slowly. In today's fast-food-obsessed, couch-potato culture, two-thirds of all adults and one-third of all children are either overweight or obese, rates of diabetes and heart disease are soaring, and the future for many of us looks dismal. One of the leading agents of change is renowned cardiologist and creator of the South Beach Diet Dr. Arthur Agatston, who is determined to reverse America's failing health profile.
Treasury of Greek Mythology: Classic Stories of Gods, Goddesses, Heroes & Monsters by Donna Jo Napoli (10/11/2011) — Timeless stories of Greek myths presented in a beautiful new volume. Brought to life with lyrical text by award-winning author Donna Jo Napoli and stunning artwork by award-winning illustrator Christina Balit, the tales of gods and goddesses such as Zeus, Aphrodite, Apollo, and Athena and heroes and monsters such as Helen of Troy, Perseus, and Medusa will fascinate and engage readers' imaginations. "Interesting sidebars appear throughout, providing historical, scientific, and cultural information. A must-have for most collections." — School Library Journal