Welcome to the Monday Morning Book Buzz. Every week we take a look at some notable new books being released in the coming days.
If you would like to subscribe to the CA Library Blog, click the Entries (RSS) button at the top of the menu on the right and add the link to your favorite news aggregator. You can also follow us on Facebook by visiting http://www.facebook.com/calibrary and hitting the 'Like' button.
This week's releases are listed by category: Young Adult Fiction, General Fiction and Nonfiction. On-sale dates are indicated in parentheses.
Notable New Releases for the week of October 17th:
Young Adult Fiction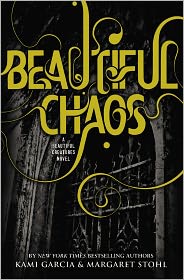 Beautiful Chaos (Beautiful Creatures Series #3) by Kami Garcia (10/18/2011) — Ethan Wate thought he was getting used to the strange, impossible events happening in Gatlin, his small Southern town. But now that Ethan and Lena have returned home, strange and impossible have taken on new meanings. Swarms of locusts, record-breaking heat, and devastating storms ravage Gatlin as Ethan and Lena struggle to understand the impact of Lena's Claiming.
How to Save a Life by Sara Zarr (10/18/2011) — Jill MacSweeny just wishes everything could go back to normal. But ever since her dad died, she's been isolating herself from her boyfriend, her best friends–everyone who wants to support her. Mandy Kalinowski understands what it's like to grow up unwanted–to be raised by a mother who never intended to have a child. So when Mandy becomes pregnant, one thing she's sure of is that she wants a better life for her baby. Critically acclaimed author and National Book Award finalist Sara Zarr delivers a heart-wrenching story, told from dual perspectives, about the many roads that can lead us home.
The Scorpio Races by Maggie Stiefvater (10/18/2011) — From the #1 New York Times bestselling author of the Wolves of Mercy Falls series comes a brand new, heartstopping novel. With her trademark lyricism, Maggie Stiefvater turns to a new world, where a pair are swept up in a daring, dangerous race across a cliff–with more than just their lives at stake should they lose. "As a study of courage and loyalty tested…it is an utterly compelling read." — Publishers Weekly
Seizure (Virals Series #2) by Kathy Reichs (10/18/2011) — Ever since Tory Brennan and her friends rescued Cooper, a kidnapped wolf pup with a rare strain of canine parvovirus, they've turned from regular kids into a crime-solving pack. But now the very place that brought them together – the Loggerhead Island Research Institute – is out of funding and will have to shut down…that is, unless the Virals can figure out a way to save it. The second novel in the Virals trilogy from #1 bestselling author and inspiration for the TV series Bones.
General Fiction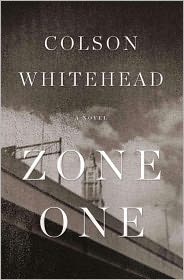 Batman: Arkham City by Paul Dini (10/18/2011) — An all new graphic novel bridging the gap between the hit game Batman: Arkham Asylum and its exciting, upcoming sequel Batman: Arkham City. Paul Dini is the game's writer and now tells this essential story that both gamers and Batman fans will want to read. Artist Carlos D'Anda provided visual concepts for the game and now brings his insider's expertise to this dark thriller.
Beauty and the Werewolf by Mercedes Lackey (10/18/2011) — The eldest daughter is often doomed in fairy tales. But Bella— Isabella Beauchamps, daughter of a wealthy merchant—vows to escape the usual pitfalls. Anxious to avoid the traditional path, Bella dons a red cloak and ventures into the forbidden forest to consult with "Granny," the local wisewoman. But on the way home she's attacked by a wolf—who turns out to be a cursed nobleman.
Bonnie by Iris Johansen (10/18/2011) — When Eve Duncan gave birth to her daughter, she experienced a love she never knew existed. Then the unthinkable happened and the seven-year-old vanished into thin air. Eve found herself in the throes of a nightmare from which there was no escape. But a new Eve emerged: a woman who would use her remarkable talent as a forensic sculptor to help others find closure in the face of tragedy. The thrilling conclusion to the trilogy that began with Eve and Quinn. "A stunning finale will move series fans and newcomers alike." — Publishers Weekly
The Christmas Wedding by James Patterson (10/17/2011) — The tree is decorated, the cookies are baked, and the packages are wrapped, but the biggest celebration this Christmas is Gaby Summerhill's wedding. Gaby's four children have drifted apart, each consumed by the turbulence of their own lives. They haven't celebrated Christmas together since their father's death, but when Gaby announces that she's getting married–and that the groom will remain a secret until the wedding day–she may finally be able to bring them home for the holidays. "The authors maintain the suspense, with Gaby and her brood riding a roller-coaster of family problems, right up to the wedding day. A perfect plot for a Meryl Streep or Diane Lane happily-ever-after movie." — Kirkus Reviews
Damned by Chuck Palahniuk (10/18/2011) — "Are you there, Satan? It's me, Madison," declares the whip-tongued thirteen-year-old narrator of Damned, Chuck Palahniuk's subversive new work of fiction. The daughter of a narcissistic film star and a billionaire, Madison is abandoned at her Swiss boarding school over Christmas, where dies over the holiday of a mari­juana overdose—and the next thing she knows, she's in Hell. "As usual, Chuck Palahniuk is up to no good; and as always, we like it." — Barnes & Noble
Double Dexter (Dexter Series #6) by Jeff Lindsay (10/18/2011) — Dexter Morgan is not your average serial killer. He enjoys his day job as a blood spatter analyst for the Miami Police Department…but he lives for his nighttime hobby of hunting other killers. Like the previous five best-selling novels in the Dexter series, Double Dexter showcases the witty, macabre origi­nality that has propelled Jeff Lindsay to international suc­cess.
The Lady of the Rivers (Cousins' War Series #3) by Philippa Gregory (10/18/2011) — Passion. Danger. Witchcraft. This is #1 New York Times bestselling author Philippa Gregory's remarkable story of Jacquetta, Duchess of Bedford, a woman who navigated a treacherous path through the battle lines in the Wars of the Roses. "A worthy addition to this fascinating series, once again distinguished by excellent characterization, thorough research, and a deft touch with the written word." — Library Journal
Triangles by Ellen Hopkins (10/18/2011) — Three female friends face midlife crises in a no-holds-barred exploration of sex, marriage, and the fragility of life. In this story of connections and disconnections, one woman's up is another one's down, and all of them will learn the meaning of friendship, betrayal, and forgiveness. "Written in her signature poetic verse style, Hopkins (Crank) delivers a raw and riveting tale of love and forgiveness that will captivate readers." — Publishers Weekly
Zone One by Colson Whitehead (10/18/2011) — In this wry take on the post-apocalyptic horror novel, a pandemic has devastated the planet. The plague has sorted humanity into two types: the uninfected and the infected, the living and the living dead. Now the plague is receding, and Americans are busy rebuild­ing civilization under orders from the provisional govern­ment based in Buffalo. Their top mission: the resettlement of Manhattan. "Both gruesome and intelligent, this satiric take on the postapocalyptic horror genre offers the most literary nod to zombie-ism since Mary Shelley." — Library Journal
Nonfiction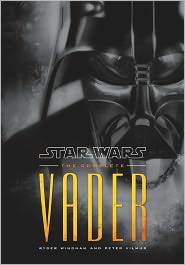 I, Steve: Steve Jobs in His Own Words edited by George Beahm (10/19/2011) — Drawn from more than three decades of media coverage—print, electronic, and online—this book serves up the best, most thought-provoking insights ever spoken by Steve Jobs: more than 200 quotations that are essential reading for everyone who seeks innovative solutions and inspirations applicable to their business, regardless of size.
Into the Silence: The Great War, Mallory, and the Conquest of Everest by Wade Davis (10/18/2011) — In this magisterial work of history and adventure, based on more than a decade of prodigious research in British, Canadian, and European archives, and months in the field in Nepal and Tibet, Wade Davis vividly re-creates British climbers' epic attempts to scale Mount Everest in the early 1920s. "[Davis'] own exploration experience helps him get into the minds of the climbers, and the descriptions of the ascents are as breathtaking and astounding as any previous climbing literature." — Publishers Weekly
My Long Trip Home: A Family Memoir by Mark Whitaker (10/18/2011) — In a dramatic, moving work of historical reporting and personal discovery, Mark Whitaker, award-winning journalist, sets out to trace the story of what happened to his parents, a fascinating but star-crossed interracial couple, and arrives at a new understanding of the family dramas that shaped their lives—and his own. "Like Barack Obama's Dreams from My Father, Whitaker's memoir is in many ways an iconic story of the post civil rights era, one in which transcending racial barriers liberates people to succeed—and fail—in their own peculiar ways." — Publishers Weekly
Star Wars: The Complete Vader by Ryder Windham (10/18/2011) — The definitive book on the history, myth, and cultural impact of Darth Vader. From his early development in the first Star Wars film by George Lucas, to the new legends created in comics, videogames, and novels, to his ongoing appearances on everything from television commercials to bedspreads, Vader presents a complete view in all his incarnations as the Dark Lord of the Sith.
Suicide of a Superpower: Will America Survive to 2025? by Patrick J. Buchanan (10/18/2011) — Since Obama took office, conservative pundits have been mainstays on the bestseller list. Pat Buchanan weighs in with a warning against not only the dangers that the country faces under Obama, but the risk of sliding into irrelevancy that the Republican party faces if it chooses to forget its core values. "A spirited, combative book for conservatives." — Barnes & Noble
Tough Cookies: Leadership Lessons from 100 Years of the Girl Scouts by Kathy Cloninger (10/18/2011) — "Cloninger [CEO of Girl Scouts of the USA] draws on a rich blend of personal experience, wide-ranging research, and on-target insight to show how to tap America's most valuable potential resource: the leadership potential of girls." — Sally Helgesen, coauthor of The Female Vision and author of The Female Advantage.
The Untold Civil War: Exploring the Human Side of War by James Robertson (10/18/2011) — From overlooked elements, such as the role of weather, health, and high emotions, to the world-changing effect of the rise of female workers, to the many "firsts" including the introduction of standard time, pre-sized clothing, canned goods, toilets, and Santa Claus, The Untold Civil War reveals new facets of a seemingly well-known slice of American history. "This book is meant more for browsing, but it would also be an excellent resource for anyone seeking a visually driven history." — Library Journal
Van Gogh: The Life by Steven Naifeh and Gregory White Smith (10/18/2011) — Working with the full cooperation of the Van Gogh Museum in Amsterdam, Naifeh and Smith have accessed a wealth of previously untapped materials. While drawing liberally from the artist's famously eloquent letters, they have also delved into hundreds of unpublished family correspondences, illuminating with poignancy the wanderings of Van Gogh's troubled, restless soul. "What really sells me on this book is that Naifeh (responsible for numerous titles with coauthor and fellow Harvard Law grad Smith) wrote the Pulitzer Prize-winning Jackson Pollock." — Library Journal
West by West: My Charmed, Tormented Life by Jerry West (10/19/2011) — For the first time, the legendary Jerry West tells his story-from his tough childhood in West Virginia, to his unbelievable college success at West Virginia University, his 40-year career with the Los Angeles Lakers, and his relationships with NBA legends like Bill Russell, Wilt Chamberlain, Kareem Abdul-Jabbar, Magic Johnson, Shaquille O'Neal, and Kobe Bryant. "Despite West's bleak moods and obsessions it is clear that he has achieved at the highest level both on and off the court, and, from that, readers may draw inspiration." — Library Journal