Welcome to the Monday Morning Book Buzz. Every week we take a look at some notable new books being released in the coming days.
If you would like to subscribe to the CA Library Blog, click the Entries (RSS) button at the top of the menu on the right and add the link to your favorite news aggregator. You can also follow us on Facebook by visiting http://www.facebook.com/calibrary and hitting the 'Like' button.
This week's releases are listed by category: Young Adult Fiction, General Fiction and Nonfiction. On-sale dates are indicated in parentheses.
Notable New Releases for the week of November 28th:
Young Adult Fiction
Frost Wolf (Wolves of the Beyond Series #4) by Kathryn Lasky (12/1/2011) — Faolan has always been an outsider. Exiled as a pup, then shunned by his fellow wolves for his unusual connection to the bears, Faolan has struggled to earn a place in the pack. But a terrible danger is looming on the horizon, and Faolan is the only one who knows how to fight it.
Kiss of Frost (Mythos Academy Series #2) by Jennifer Estep (12/1/2011) — At Mythos Academy, teen warriors in the making train to take up their roles protecting humankind. With her ability to know an object's history just by touching it, Gwen Frost is an outsider both to the students of the Academy and the rest of the world. But now that she's taking private tutoring with the Academy's most notorious young Spartan, and has Nike's own sword to protect her, she's ready to make her mark.
Legend by Marie Lu (11/29/2011) — What was once the western United States is now home to the Republic, a nation perpetually at war with its neighbors. Born into an elite family in one of the Republic's wealthiest districts, fifteen-year-old June is a prodigy being groomed for success in the Republic's highest military circles. Born into the slums, fifteen-year-old Day is the country's most wanted criminal. From very different worlds, June and Day have no reason to cross paths – until the day June's brother, Metias, is murdered and Day becomes the prime suspect. "A cinematic adventure featuring endearing, compelling heroes." — Kirkus Reviews
Star Wars: Shadow Games by Michael Reaves (11/29/2011) — Javul Charn is the most famous pop star in the galaxy—and the runaway bride of a violent lieutenant in Black Sun, the crime syndicate commanded by Prince Xizor. Or so Javul says. Soon after Dash Rendar, broke and desperate, agrees to be Javul's bodyguard, he realizes that openness is not her strong suit—and that murder is stalking her tour.
General Fiction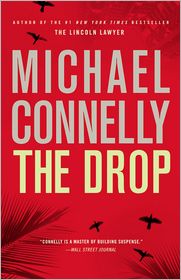 An Amish Wedding by Beth Wiseman, Kathleen Fuller and Kelly Long (11/29/2011) — Three novellas by notable authors of Amish fiction. "A satisfying addition to the popular Amish genre." — Publishers Weekly
The Drop (Harry Bosch Series #17)by Michael Connelly (11/28/2011) — Harry Bosch has been given three years before he must retire from the LAPD, and he wants cases more fiercely than ever. In one morning, he gets two. Relentlessly pursuing both cases, Bosch makes two chilling discoveries: a killer operating unknown in the city for as many as three decades, and a political conspiracy that goes back into the dark history of the police department. "All of Connelly's considerable strengths are on display: the keen eye for detail and police procedure, lots of local L.A. color, clever plotting, and—most important—the vibrant presence of Harry Bosch." — Publishers Weekly
Fate's Edge (Edge Series #3) by Ilona Andrews (11/29/2011) — Audrey Callahan left behind her life in the Edge, and she's determined to stay on the straight and narrow. But when her brother gets into hot water, the former thief takes on one last heist and finds herself matching wits with a jack of all trades. "An appealing blend of madcap caper, spy thriller, and romantic comedy." — Publishers Weekly
The Scottish Prisoner: A Lord John Novel by Diana Gabaldon (11/29/2011) — London, 1760. For Jamie Fraser, paroled prisoner-of-war in the remote Lake District, life could be worse: He's not cutting sugar cane in the West Indies, and he's close enough to the son he cannot claim as his own. But Jamie Fraser's quiet existence is coming apart at the seams, interrupted first by dreams of his lost wife, then by the appearance of Tobias Quinn, an erstwhile comrade from the Rising.
Nonfiction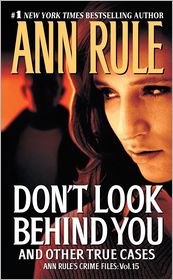 Apple Design edited by Sabine Schulze (11/30/2011) — One of the most influential and popular design companies of the last decase, Apple has made electronics design history with its innovative iMacs, iPhones, iPods and iPads. Apple Design features over 200 examples of outstanding Apple designs by Jonathan Ive, the company's Senior Vice President of Industrial Design, who since 1997 has been responsible for the design of all of Apple's products.
Backstage Past by Barry Fey (11/28/2011) — Long before corporate greed took over the rock concert business and caused ticket prices to skyrocket, Barry Fey and his company Feyline Concerts were promoting shows with ticket prices under $10.00 for the Rolling Stones, the Who, the Doors, Jimi Hendrix, Janis Joplin, Led Zeppelin, U2 and many others. During Fey's 32 years as a promoter, he's rubbed elbows and cut deals with nearly every legend of rock; in Backstage Past, he shares those behind-the-scenes stories of a mercurial business during a tumultuous time.
The Boy Who Met Jesus: Segatashya of Kibeho by Immaculee Ilibagiza (11/28/2011) — From the book jacket: "His name was Segatashya. He was a shepherd born into a penniless and illiterate pagan family in the most remote region of Rwanda. He never attended school, never saw a bible, and never set foot in a church. Then one summer day in 1982 while the 15-year-old was resting beneath a shade tree, Jesus Christ paid him a visit. Jesus asked the startled young man if he'd be willing to go on a mission to remind mankind how to live a life that leads to heaven."
Don't Look Behind You and Other True Cases (Ann Rule's Crime Files Series #15) by Ann Rule (11/29/2011) — Ann Rule, who shared her own nerve-jangling account of unknowingly befriending sadistic sociopath Ted Bundy in The Stranger Beside Me, chronicles other fateful encounters with the hidden predators among us in this riveting collection, fifteenth in the bestselling series drawn from her personal files.
Hedy's Folly: The Life and Breakthrough Inventions of Hedy Lamarr, the Most Beautiful Woman in the World by Richard Rhodes (11/29/2011) — Unhappily married to a Nazi arms dealer, Hedy Lamarr fled to America at the start of World War II; she brought with her not only her theatrical talent but also a gift for technical innovation. An introduction to avant-garde composer George Antheil at a Hollywood dinner table culminated in a U.S. patent for a jam-proof radio guidance system for torpedoes—the unlikely duo's gift to the U.S. war effort. "A faded blossom of a story, artfully restored to bright bloom." — Kirkus Reviews
Onstage, Offstage by Michael Bublé (11/29/2011) — Grammy Award–winning singer Bublé offers fans an all-access, behind-the-scenes glimpse at his private life, onstage and off. Pairing the singer's own heartfelt words with hundreds of exclusive, never-before-seen photographs, this unique diary reveals Bublé's inspirational journey, from singing into a hairbrush in his suburban Canadian bedroom to entertaining thousands onstage at New York's famed Madison Square Garden.
This Is a Call: The Life and Times of Dave Grohl by Paul Brannigan (11/29/2011) — This in-depth, definitive biography of Dave Grohl tells the epic story of a singular career that includes Nirvana, Foo Fighters, Queens of the Stone Age, and Them Crooked Vultures. Based on ten years of original, exclusive interviews with the man himself and conversations with a legion of musical associates, this is Grohl's story. He speaks candidly and honestly about Kurt Cobain, the arguments that almost tore Nirvana apart, the feuds that threatened to derail the Foo Fighters's global success, and the dark days that almost caused him to quit music for good. "Brannigan not only offers a penetrating portrait of Grohl the man but also presents an indelible portrait of the American underground-rock scene." — Booklist
Write Like This: Teaching Real-World Writing Through Modeling and Mentor Texts by Kelly Gallagher (11/28/2011) — If you want to learn how to shoot a basketball, you begin by carefully observing someone who knows how to shoot a basketball. If you want to be a writer, you begin by carefully observing the work of accomplished writers. Recognizing the importance that modeling plays in the learning process, high school English teacher Kelly Gallagher shares how he gets his students to stand next to and pay close attention to model writers, and how doing so elevates his students' writing abilities.