Welcome to the Monday Morning Book Buzz. Every week we take a look at some notable new books being released in the coming days.
If you would like to subscribe to the CA Library Blog, click the Entries (RSS) button at the top of the menu on the right and add the link to your favorite news aggregator. You can also follow us on Facebook by visiting http://www.facebook.com/calibrary and hitting the 'Like' button.
This week's releases are listed by category: Young Adult Fiction, General Fiction and Nonfiction. On-sale dates are indicated in parentheses.
Notable New Releases for the week of December 5th:
Young Adult Fiction
Clockwork Prince (Infernal Devices Series #2) by Cassandra Clare (12/6/2011) — The situation at the London Institute has never been more precarious. With Mortmain and his clockwork army still threatening, the Council wants to strip Charlotte of her power and hand the running of the Enclave over to the unscrupulous and power-hungry Benedict Lightwood. In the hope of saving Charlotte and the Institute, Will, Jem, and Tessa set out to unravel the secrets of Mortmain's past—and discover unsettling Shadowhunter connections that hold the key not only to the enemy's motivations, but also to the secret of Tessa's identity.
Deadly Little Voices (Touch Series #4) by Laurie Faria Stolarz (12/6/2011) — High school junior Camelia thought her powers of psychometry only gave her the ability to sense the future through touch. But now she's started to hear voices. Mean voices. Berating her, telling her how ugly she is, and that she'd be better off dead. It's a troubling development that has Camelia terrified for her mental stability.
The Fire (Witch and Wizard Series #3) by James Patterson (12/5/2011) — Whit and Wisty Allgood have sacrificed everything to lead the resistance against the merciless totalitarian regime that governs their world. Its supreme leader, The One Who Is The One, has banned everything they hold dear: books, music, art, and imagination. But the growing strength of the siblings' magic hasn't been enough to stop the One's evil rampage, and now he's executed the only family they had left.
A King's Ransom (The 39 Clues: Cahills vs. Vespers Series #2) by Jude Watson (12/6/2011) — Amy and Dan are in a race for their lives . . . and the enemy may be even closer than they think. When seven members of their family were kidnapped by a sinister organization known as the Vespers, thirteen-year-old Dan Cahill and his older sister, Amy, vowed they'd stop at nothing to bring the hostages home. Now they are on a desperate search that will lead them to the Nazis, spies, a mad king and some of history's dirtiest secrets. It's the race of their lives . . . and one misstep will mean certain death for the hostages.
Obsidian (Lux Series #1) by Jennifer L. Armentrout (12/6/2011) — "When we moved to West Virginia right before my senior year, I'd pretty much resigned myself to thick accents, dodgy internet access, and a whole lot of boring…. until I spotted my hot neighbor, with his looming height and eerie green eyes. Things were looking up."
The Probability of Miracles by Wendy Wunder (12/8/2011) — Dry, sarcastic, sixteen-year-old Cam Cooper has spent the last seven years in and out hospitals. The last thing she wants to do in the short life she has left is move 1,500 miles away to Promise, Maine – a place known for the miraculous events that occur there. "The surreal proceedings—along with some potential miracles, depending on one's belief in such things—explore the subjects of death and life with sensitively honed humor, examining what it means to live." — Publishers Weekly
Ruthless (Pretty Little Liars #10) by Sara Shepard (12/6/2011) –For years scandal has rocked Rosewood, Pennsylvania—and high school seniors Aria, Emily, Hanna, and Spencer have always been at the center of the drama. They've been keeping their darkest secret yet, and now the mysterious A is determined to make them pay for their crime–and the only thing scarier than A is the fear that maybe, just maybe, they deserve what's coming to them. "Shepard does a fine job of writing an intriguing tale full of provocative exploits and adventure…It will not disappoint the fans." — Voice of Youth Advocates
Shattered Souls by Mary Lindsey (12/8/2011) — Lenzi hears voices and has visions – gravestones, floods, a boy with steel gray eyes. Her boyfriend, Zak, can't help, and everything keeps getting louder and more intense. Then Lenzi meets Alden, the boy from her dreams, who reveals that she's a reincarnated Speaker – someone who can talk to and help lost souls – and that he has been her Protector for centuries. "[Lindsey's debut] breathes energy into realistically flawed characters and smoothly builds to the book's intense climax." — Publishers Weekly
Winging It: The Dragon Diaries by Deborah Cooke (12/6/2011) — Zoë Sorensson yearns to come into her powers as the only female dragon shifter. But being part of two worlds is more complicated than she expected. It's bad enough that she's the target of the Mages's plan to eliminate all shifters-but she also has to hide her true nature from her human best friend.
Winter Town by Stephen Emond (12/5/2011) — Every winter, straight-laced, Ivy League bound Evan looks forward to a visit from Lucy, a childhood pal who moved away after her parent's divorce. But when Lucy arrives this year, she's changed. The former "girl next door" now has chopped dyed black hair, a nose stud, and a scowl. But Evan knows that somewhere beneath the Goth, "Old Lucy" still exists, and he's determined to find her… even if it means pissing her off. "Though there are many fun moments, sharply observed interactions, and smart insights along the way, the overall vibe is moody and pensive, as Lucy and Evan try to find their way and handle the pressures coming at them from every angle." — Publishers Weekly
General Fiction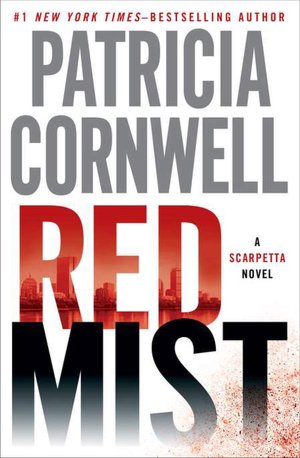 Double Booked for Death (Black Cat Bookshop Mystery Series #1) by Ali Brandon (12/6/2011) — As the new owners of Pettistone's Fine Books, Darla Pettistone is determined to prove herself a worthy successor to her late great-aunt Dee…and equally determined to outwit Hamlet, the smarter-than-thou cat she inherited along with the shop. Darla's first store event is a real coup: the hottest bestselling author of the moment is holding a signing there. But when the author meets an untimely end during the event, it's ruled an accident-until Hamlet digs up a clue that seems to indicate otherwise…
Dragon Fate (Age of Fire Series #6) by E. E. Knight (12/6/2011) — The fiery conclusion to Knight's epic dragon saga. Scattered across a continent, three dragon siblings are among the last of a dying breed-the final hope for their species' survival. After fighting a war that cost each of them kingdoms, friends and family, and their honor and glory, they have removed themselves from the troubles of the world. But the order they fought to establish is falling apart.
The Forgotten Affairs of Youth (Isabel Dalhousie Series #8) by Alexander McCall Smith (12/6/2011) — In this latest installment of the beloved Isabel Dalhousie series, our inquisitive heroine helps a new friend discover the identity of her father. Isabel and her fiancé know who they are and where they come from. But not everybody is so fortunate. "Isabel a heroine worth following, even through this more quiet, reflective foray." — Publishers Weekly
Red Mist (Kay Scarpetta Series #19) by Patricia Cornwell (12/6/2011) — Determined to find out what happened to her former deputy chief, Jack Fielding, murdered six months earlier, Kay Scarpetta travels to the Georgia Prison for Women, where an inmate has information not only on Fielding, but also on a string of grisly killings.
Soft Target: A Thriller by Stephen Hunter (12/6/2011) — Black Friday — America's largest shopping mall — 3:00 P.M. Ten thousand people jam the aisles, the corridors, the elevators, and the escalators of the Mall of America. Most have come to shop, but twelve have come to kill. Hunter's new thriller chronicles the day when the unthinkable happens: gunmen open fire in a crowded mall.
Vigilante by Stephen J. Cannell (12/6/2011) — In the last novel by acclaimed producer and New York Times bestselling author Stephen J. Cannell (who died in 2010), LAPD detective Shane Scully and his partner Sumner Hitchens investigate a crime with ties to the sometimes violent world of reality television. "Cannell's sturdy just-the-facts style and intimate knowledge of L.A. police venues and procedures unflinchingly ring true." — Publishers Weekly
Nonfiction
Extra Virginity: The Sublime and Scandalous World of Olive Oil by Tom Mueller (12/5/2011) — Starting with an explosive article in The New Yorker, Tom Mueller has become the world's expert on olive oil and olive oil fraud-a story of globalization, deception, and crime in the food industry from ancient times to the present, and a powerful indictment of today's lax protections against fake and even toxic food products in the United States. "Engrossing history, vivid contemporary reporting and a cogent call to action, expertly blended in an illuminating text." — Kirkus Reviews
One on One: Behind the Scenes with the Greats in the Game by John Feinstein (12/5/2011) — Feinstein goes behind the scenes of his reporting from The Final Four, Wimbledon, The US Open, the Army/Navy game, the Olympics, and more, opening up sport's most private, closed-door places and sharing exclusive stories from his career as a sportswriter. "[Feinstein's] punchy, evocative prose and irreverent jabs at superstars make for lively play-by-play." — Publishers Weekly
Screw Business As Usual by Richard Branson (12/8/2011) — Branson, one of the world's most famous and admired business leaders, argues that it's time to turn capitalism upside down—to shift our values from an exclusive focus on profit to also caring for people, communities and the planet. "A stirring vision for a 'new capitalism' that makes doing good for society a top business priority." — Kirkus Reviews
Through My Eyes: A Quarterback's Journey by Tim Tebow (12/6/2011) — A young readers' adaptation of Tim Tebow's autobiography. Over the last five years, Tebow established himself as one of the greatest quarterbacks in the history of college football and a top prospect in the NFL. During that time he amassed an unparalleled resume—winning two BCS national championships, becoming the first sophomore in NCAA history to win the Heisman trophy, and in the face of massive public scrutiny, being drafted in the first round of the NFL draft by the Denver Broncos.
The Tiny Book of Tiny Stories: Volume 1 by Joseph Gordon-Levitt (12/6/2011) — To create The Tiny Book of Tiny Stories: Volume 1, Gordon-Levitt directed thousands of collaborators to tell tiny stories through words and art, then culled, edited and curated over 8,500 contributions into this finely tuned collection of original art from 67 contributors.
Tiny Buddha, Simple Wisdom for Life's Hard Questions by Lori Deschene (12/8/2011) — Tiny Buddha began as a quote-a-day Twitter account, @tinybuddha, in 2008. Lori Deschene's daily wisdom posts about mindfulness, non-attachment, and happiness became so popular that she now has more than 200,000 twitter followers who share quotes and stories about inspiration in their daily lives.