Welcome to the Monday Morning Book Buzz, a little late due to the holiday. I hope everyone is having a festive holiday season, and found many books and/or gift certificates for book stores in your stocking. Maybe you even received an e-reader…lucky!
If you would like to subscribe to the CA Library Blog, click the Entries (RSS) button at the top of the menu on the right and add the link to your favorite news aggregator. You can also follow us on Facebook by visiting http://www.facebook.com/calibrary and hitting the 'Like' button.
This week's releases are listed by category: Young Adult Fiction, Graphic Novels, General Fiction and Nonfiction. On-sale dates are indicated in parentheses.
Notable New Releases for the week of December 26th:
Young Adult Fiction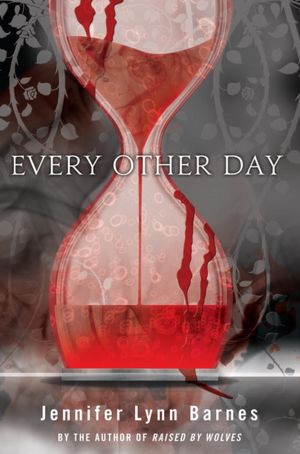 Every Other Day by Jennifer Lynn Barnes (12/27/2011) –Every other day, Kali D'Angelo is a normal sixteen-year-old girl. She goes to public high school. She attends pep rallies. She's human. And then every day in between, she's something else entirely — a demon-hunter with the undeniable urge to hunt, trap, and kill zombies, hellhounds, and other supernatural creatures. "A contemporary Buffy." — Publishers Weekly
Magic of the Moonlight (Full Moon Series #2) by Ellen Schreiber (12/27/2011) — Beware of a bite under a full moon…it will complicate your love life. Celeste has more to worry about than a secret romance with a hot guy from the wrong side of town. That guy, Brandon, is a werewolf. With gossip and hostility swirling at school, it's time to find a cure for his nocturnal condition, and perhaps the one person who can help is his scientist father. But what if a "cure" makes things worse and Brandon becomes a werewolf full time?
Why We Broke Up by Daniel Handler (12/27/2011) — Min Green and Ed Slaterton are breaking up, so Min is writing Ed a letter and giving him a box. Inside the box is why they broke up. Two bottle caps, a movie ticket, a folded note, a box of matches…item after item is illustrated and accounted for, and then the box, like a girlfriend, will be dumped. "Filled with long, lovely riffs of language…exquisite scenes of teenage life and the sad souvenirs of one high school relationship, Why We Broke Up is a silken, bittersweet tale of adolescent heartache." — New York Times Book Review
Graphic Novels
The Walking Dead, Volume 15: We Find Ourselves by Robert Kirkman (12/27/2011) — The events of "No Way Out" have affected everyone in the Community, and not everyone has survived to pick up the pieces. This is a reprint of issues #85-90 of the Eisner Award-winning graphic novel series.
General Fiction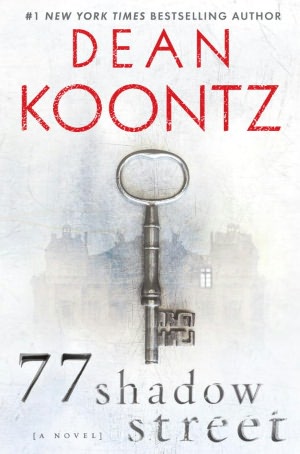 1222: A Hanne Wilhelmsen Novel by Anne Holt (12/27/2011) — From Norway's bestselling female crime writer comes a suspenseful locked-room mystery set in an isolated hotel in Norway, where guests stranded during a monumental snowstorm start turning up dead. "Holt channels her inner Agatha Christie to deliver a frigidly good whodunit as she introduces the first of a new mystery series." — Library Journal
77 Shadow Street by Dean Koontz (12/27/2011) — The Pendleton stands on the summit of Shadow Hill at the highest point of an old heartland city, a Gilded Age palace built in the late 1800s as a tycoon's dream home. Almost from the beginning, its grandeur has been scarred by episodes of  madness, suicide, mass murder, and whispers of things far worse. Since its rechristening in the 1970s as a luxury apartment building, the Pendleton has been at peace. But now inexplicable shadows caper across walls, security cameras relay impossible images, phantom voices mutter in strange tongues, not-quite-human figures lurk in the basement, and elevators plunge into unknown depths.
Chocolate Covered Murder (Lucy Stone Series #19) by Leslie Meier (1/1/2012) — As a reporter for the Pennysaver, Lucy is assigned a puff piece on upscale Chanticleer's Chocolates. But when a local fisherman drowns suspiciously, Lucy's certain her investigative skills could be put to better use.
Conqueror: A Novel of Kublai Khan by Conn Iggulden (12/27/2011) — Intrigue and treachery roil the vast Mongol nation as the heirs of Genghis Khan fight for control of his unprecedented empire—and of his mighty armies. History will turn on the outcome of their struggle. But only one man, dismissed by all the others, will boldly rise to the challenge with the courage and vision to forge the future, and with the strength to be called "Conqueror".
Dark Revelations by Anthony E. Zuiker (12/29/2011) — The conclusion to the groundbreaking Level 26 trilogy, a series of edgy, unconventional thrillers about an FBI operative tasked with the ultimate search-and-destroy mission: to take down the world's most dangerous serial killers.
Death Benefit by Robin Cook (12/27/2011) –Pia Grazdani is an exceptional yet aloof medical student working closely with Columbia University Medical Center's premier scientist on cutting edge research that could revolutionize health care by creating replacement organs for critically-ill patients. When tragedy strikes in the lab, Pia, with the help of infatuated classmate George Wilson, launches an investigation into the unforeseen calamity in the hospital's supposedly secure biosafety lab.
Down the Darkest Road by Tami Hoag (12/27/2011) — Hoag returns once more to Oak Knoll for the third installment of this bestselling series. Through Vince Leone's pioneering, science-based investigatory skills, Hoag explores the early days of forensic police work. And through the chilling case at the heart of Down the Darkest Road, she hooks ever more readers into the meticulously crafted, all-too-terrifying world of Oak Knoll, where the scariest secrets of all can be found.
Shadow Heir (Dark Swan Series #4) by Richelle Mead (1/1/2012) — #1 New York Times bestselling author Richelle Mead returns to the Otherworld, a mystic land inextricably linked to our own–and balanced precariously on one woman's desperate courage. Shaman-for-hire Eugenie Markham strives to keep the mortal realm safe from trespassing entities. But as the Thorn Land's prophecy-haunted queen, there's no refuge for her and her soon-to-be-born-children when a mysterious blight begins to devastate the Otherworld
Sleepwalker by Karen Robards (12/27/2011) — It's not that Micayla Lange is afraid of the clinking she hears coming from the first floor of the empty McMansion she's housesitting for her uncle Nicco. She's a cop, after all. Jason Davis steals things for a living, so unexpected developments are a natural part of the job. Getting caught red-handed by police officer in what is supposed to be a gangster's deserted house is just one more twist in the game.
Nonfiction
Deliciously G-Free: Food So Flavorful They'll Never Believe It's Gluten-Free by Elisabeth Hasselbeck (12/27/2011) — Growing up in a family where everyone came together at the dinner table, Elizabeth Hasselbeck savored the signature meatball, lasagna, and ziti dishes of her grandmother and great-grandmother, and the pierogies of her father's heritage. But a decade ago, the co-host of The View, New York Times bestselling author, and mother of three was diagnosed with celiac disease, and the family recipes she grew up suddenly became strictly off-limits. Or so she thought. Hasselbeck combines her knowledge for healthy living with a passion for tasty food to bring you 100 delectable, easy-to-make, and family-friendly gluten-free recipes.